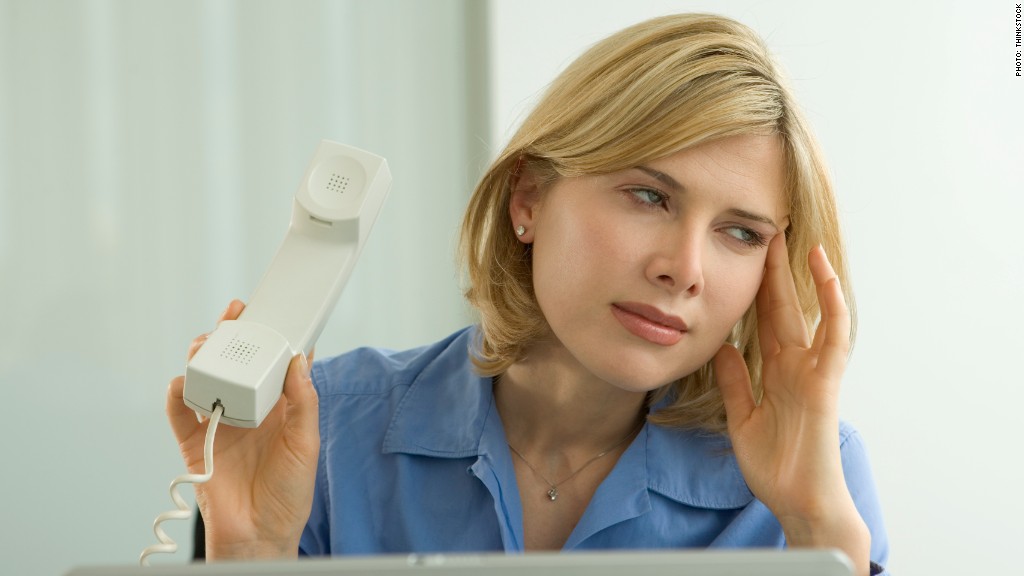 Do robocalls make you want to smash your phone? Here's a better way to harness your anger, and maybe even win some money.
The Federal Trade Commission is currently running a contest to find a solution to block the pesky calls on landlines and cell phones. The winning submission will get $50,000 and a trip to Washington, DC to present the solution.
The FTC has already received 230 submissions. Suggestions, so far, include a 24-hour hotline to report robocalls and blacklists to block repeat offenders.
One contestant, Ron P., suggested that phones include a "Robo Nono Feature," where all incoming calls would be greeted with a message and require callers to press a randomly-generated sequence of three numbers. Once the caller presses the correct 3-digit code, the call would be connected.
Related: The best tech advances this year
The majority of robocalls, or prerecorded messages, that are used to sell things are illegal, according to the FTC. The FTC also has a National Do Not Call Registry that lets Americans register their phone numbers to make them off-limits to telemarketers.
But even with these precautions, robocalls still get through. That's because companies are permitted to contact anyone who has bought something from them in the last 18 months, even if the numbers are registered on the list.
New technologies have also made it easier to skirt laws and regulations. Computer-blasted robocalls can dial thousands of numbers in a flash, making it tough for the FTC to keep up.
"As technology has advanced over the years, so have the number of illegal robocalls," the FTC said on its website.
The chronically annoyed have until 5 pm eastern time, Jan. 17, to send in solutions. The winner will be announced on April 15. Budding inventors can submit technical or functional solutions.