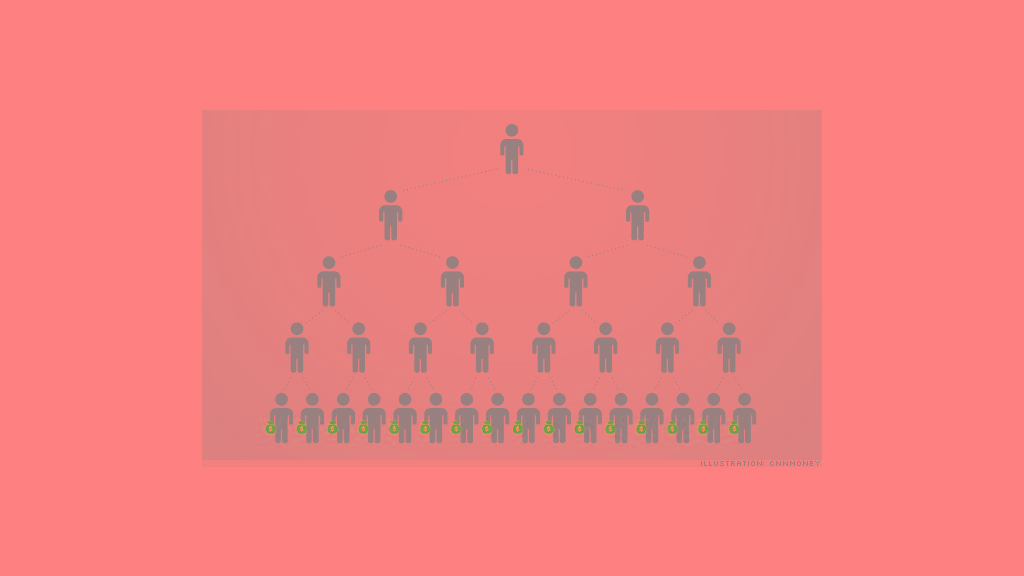 Lately, all eyes have been on Herbalife, a $4 billion weight loss and nutritional supplement company that hedge fund manager Bill Ackman has attacked as an alleged "pyramid scheme."
Herbalife (HLF) contests those charges, saying its multilevel marketing strategy is above board. But the headlines have brought this huge industry into the spotlight.
From lipsticks sold by iconic "Avon ladies" to the popular P90X workout system, multilevel marketing companies represent nearly $30 billion in annual U.S. sales and enlist tens of millions of Americans as independent salespeople. Here's a look at how the industry works.
What is multilevel marketing?
Multilevel marketing companies employ a network of independent salespeople who sell products directly to people in their community. These salespeople earn income based on their personal sales, as well as the sales of people they recruit to work for the company.
While critics accuse multilevel marketing companies of being pyramid schemes, the Federal Trade Commission says that a company only qualifies as a pyramid scheme if its salespeople are paid primarily on the basis of recruitment, as opposed to the sale of a retail product or service.
Related: Why Bill Ackman is targeting Herbalife
"While we certainly rely on recruitment to sell our products, the compensation is based not on the recruitment of other people but ultimately on the sales of the product to real people who are using the products," said Joseph Mariano, president of the Direct Selling Association, an industry trade organization that represents roughly 200 direct sales companies, including Herbalife. Nearly all direct sales companies rely on a multilevel model.
How does it work?
When you sign up to be a salesperson for a multilevel marketing company you likely need to purchase some of its products upfront so you'll have inventory to sell.
The company will offer products to you at a wholesale discount and then you sell those products to friends, family members and other customers at a higher retail price. If you convince a customer to become a salesperson, then you will earn income off their sales as well. Same goes for anyone they recruit. And so on. As you and your recruits sell more products, your earning potential grows.
Top sellers are often rewarded with additional incentives — from free company cars (think Mary Kay's pink Cadillacs) to all-expense paid corporate trips.
However, there are a lot of out-of-pocket expenses that can quickly add up. Besides purchasing the inventory, there are registration fees, welcome kits, training seminars, marketing materials and product parties.
In order to sell phone service for ACN, for example, sellers must pony up a $499 application fee. To become a Mary Kay beauty consultant, you have to buy a $100 starter kit.
And most companies have a laundry list of requirements, including sales quotas of hundreds or thousands of dollars a month, that must be met to stay an "active" seller and to qualify for coveted commission checks.
Who are the salespeople?
In 2011, roughly 15.6 million Americans worked as salespeople for multilevel marketing companies, according to the Direct Selling Association.
In the past, the typical direct seller was a middle-aged woman, and the DSA's data still backs that up. But things are starting to change.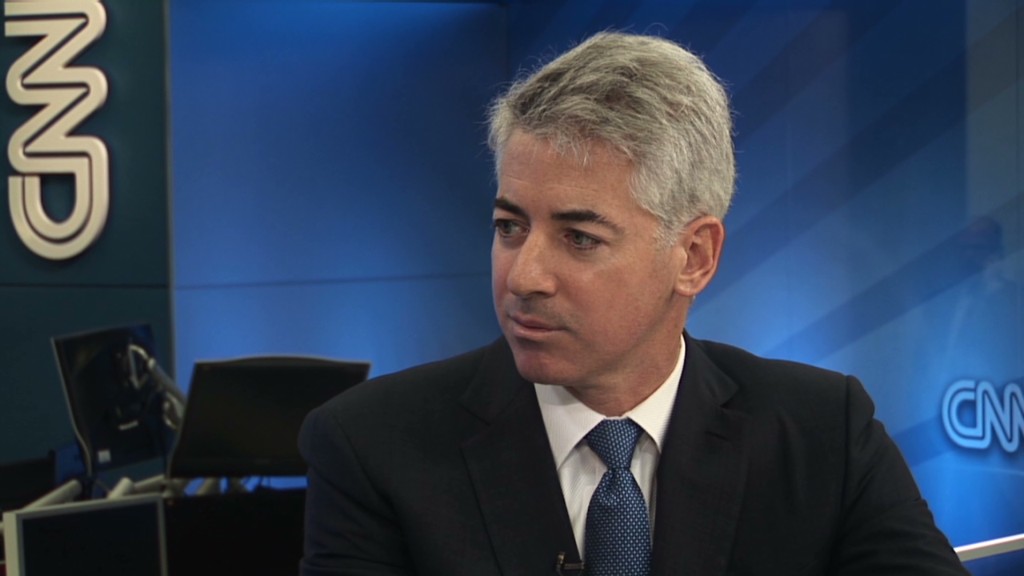 While a vast majority of salespeople -- 78% -- are still women (many companies like Avon and Mary Kay target women almost exclusively), the percentage of men who are entering the business is growing. In 2011, about 22% of salespeople were men compared with 14% in 2008.
And the ages of sellers are starting to skew younger as well, according to the DSA.
Mariano said that young people have been drawn to the flexible work schedule and ability to use social media and other new media as marketing tools for the products. Meanwhile, critic Robert FitzPatrick, who runs the website Pyramidschemealert.org, attributed the change to the rough jobs climate for college students and recent graduates.
How much money do they actually make?
In a promotional video on its website, Herbalife offers potential salespeople "an unparalleled international business opportunity."
But in reality, the majority of industry salespeople make modest monthly incomes -- if they make any money at all. Some sellers may even lose money after their upfront expenses and purchases are taken into account.
Related: Ackman calls Herbalife a 'pyramid scheme'
In 2011, about 25% of Herbalife's salespeople achieved so-called "leader status," qualifying them for commission checks. Of these top sellers, active leaders received a median annual income of $637. Meanwhile, the top 0.6% had a median compensation of $336,901, according to company filings.
Other companies tell similar stories. In 2011, only 12.7% of Nu Skin's 80,613 active salespeople in the U.S. received a commission check. And more than half of the $114.2 million in U.S. commissions it distributed that year went to less than 1% of salespeople, a group of roughly 113 salespeople dubbed "Blue Diamond Executives."
Many companies, like Avon and Mary Kay, released few details on the average income of their sellers.
How many of these companies are there?
In the U.S. alone, there are hundreds of multilevel marketing companies that sell a variety of goods and services.
The Direct Selling Association currently represents about 200 companies and says there are about 50 more awaiting admission.
Many U.S.-based companies also have massive international sales operations that in some cases make up the majority of their sales.
What do they sell?
Pretty much everything. Many of the household names in the multilevel marketing industry, like Avon (AVP), Mary Kay and Nu Skin (NUS), sell cosmetics and skincare products. However, there are companies that sell candles, groceries, insurance policies, electrical service, you name it.
Amway -- which has been around for decades -- sells food, vitamins, cookware and makeup, among other items.
Related: Nu Skin and the short-sellers
Wellness products, such as energy drinks or the weight loss bars and shakes sold by Herbalife, have been the latest craze.
Take Beachbody, the company behind Tony Horton's fitness craze P90X.
In the two years after Beachbody created a multilevel marketing division using "Team Beachbody coaches," its sales spiked more than 60%.
So is it worth it?
Critics say that the multilevel marketing model is unsustainable. If you recruit all of your friends and neighbors to sell the same product, they ask, won't you eventually run out of customers?
"If I wanted to sell a product, the last thing I want is my next door neighbor to sell the same product," said FitzPatrick.
Turnover rates are high. But as salespeople fail, more are recruited to take their place.
Herbalife, for example, had a 52% retention rate for its top salespeople, in 2011, according to the company's annual report.
Industry supporters counter that multilevel marketing presents a viable full-time business opportunity for those who put in full-time hours and effort. But most salespeople only work part-time to make extra cash or to get a discount on their favorite product.
"Most people sell for only a few hours out of every week. They don't spend a lot of time on this," Mariano said. "That's the beauty of the business."