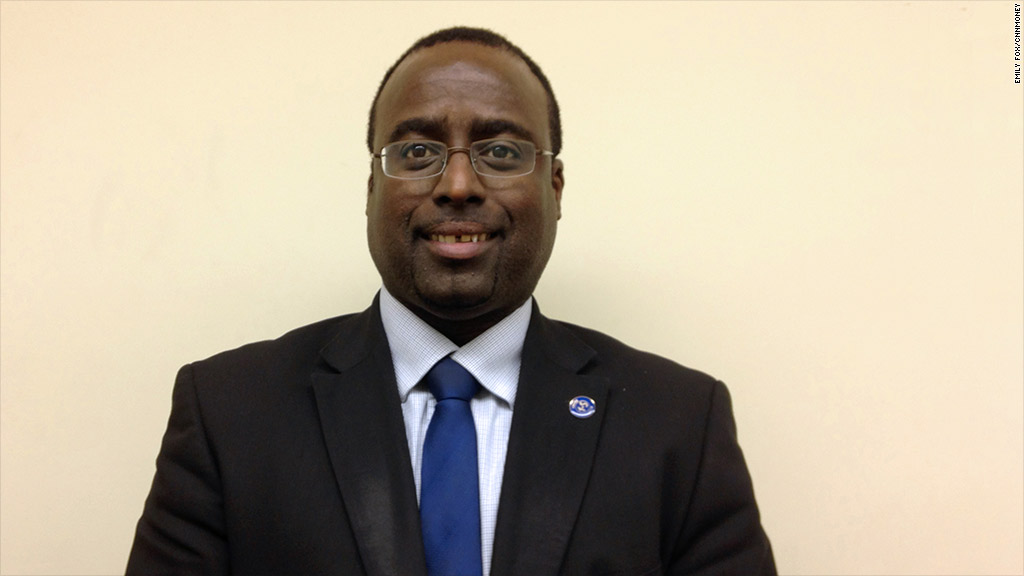 Online shopping -- with its deep deals and sheer ease -- has won over customers.
But people like Nelson Springer, a shoe salesman at Macy's (M) who works on commission, end up paying the price.
This holiday season, Macy's saw same-store sales increase by 2.5%, while online sales for the department store were up more than 50%.
Springer saw this play out at Macy's flagship store in New York City, where he gets an 8% commission on every sale he makes.
During the 2011 holiday season, Springer made $20,000 in sales each week. But a year later, sometimes it took him an entire month to hit the $20,000 mark. As a result, he said his net sales dropped $60,000 from the year before -- a $5,000 hit to his paycheck.
"Shoppers are a lot more conscientious," he said. "People know what they want, and they want it for as cheap as possible, and they think the place to get that is online."
When people do come into stores, Springer said many only want to find the right size and fit before ordering online.
"I had a guy come in six months ago. I spent a half an hour with him, trying on four pairs of shoes before getting up and saying, 'Thanks, now I know what to get when I buy them online,'" he said.
Related: Confessions of extreme Black Friday shoppers
Retail experts say stores are struggling to figure out how to respond.
"Companies can't figure out what to do," said Robert Passikoff, founder and president of brand research consultancy Brand Keys.
Craig Johnson, president of independent consulting firm Customer Growth Partners, says online retailers like Zappos that offer free shipping both ways are compounding the problem.
"They take away any downside of ordering something that's not right," he said.
Some companies have resorted to cutting salespeople's commissions as a solution.
"We've seen workers see their commission drop from 4% to 1%," said Yana Walton, communications director at Retail Action Project, an advocacy group for retail workers. "That's the way this is going, if shoppers continue to [browse in stores but shop online]."
Macy's has tried to help. The company lets salespeople complete online transactions for shoppers in stores so that the customer gets the online price and the salesperson gets the commission.
Related: Stores offer price matching year-round
But this doesn't make up for the slower sales, and Springer has to pick up extra shifts on top of his normal 37.5 hours each week to make up the difference.
A Macy's spokesman declined to comment, saying it is store policy to not discuss individual associates or compensation.
Though Springer's sales have dropped, he isn't worried about getting the percentage of his commission cut. As a member of Local 1-S, a branch of the Retail, Wholesale and Department Store Union, his hours and compensation are locked in under contract.
"I know I'm one of the lucky ones, but everyone is going to have to adapt to the changes if we want to compete," he said.