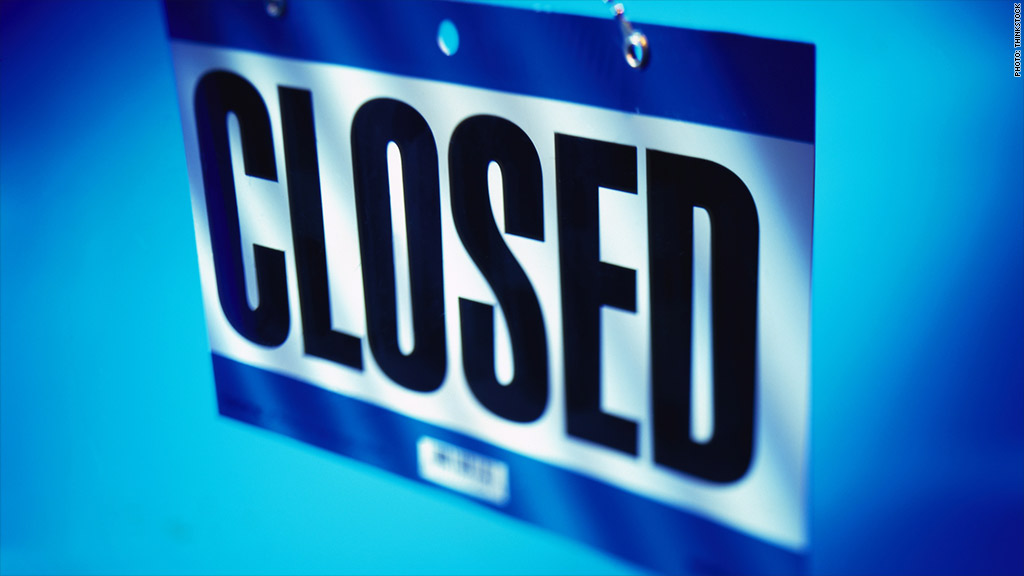 Banks are killing off branches by the thousands.
Overall, banks closed 2,267 branches last year and opened only 1,149, according to research firm SNL Financial. That resulted in a total loss of 1,118 branches nationwide -- the highest level since 2005, when the firm began tracking closures.
Looking to cut costs, many banks are aggressively shuttering branches they deem unnecessary and encouraging customers to shift to online and mobile banking instead, said Nancy Bush, a bank analyst and contributing editor at SNL.
"All the costs of regulation are pressing on banking as a whole, and with a low interest rate environment it's harder and harder to make money," Bush said. "They have to look for a way to offset that."
Related: New ATMs dispense $1 and $5 bills
Plus, a growing number of customers are becoming so comfortable with going online or mobile banking that they have no desire to visit branches, so weeding out branches in low-growth areas is a natural step.
Bank of America (BAC) has been the most aggressive in closing branches, shuttering 256 and opening only 12 last year, according to SNL. A spokeswoman said the bank is always updating its network to meet customer needs, and this includes consolidating some branches, selling others and opening "where there is a high growth opportunity." Capital One (COF), Wells Fargo (WFC), Citi (C) and BB&T (BBT) also closed more branches than they opened last year.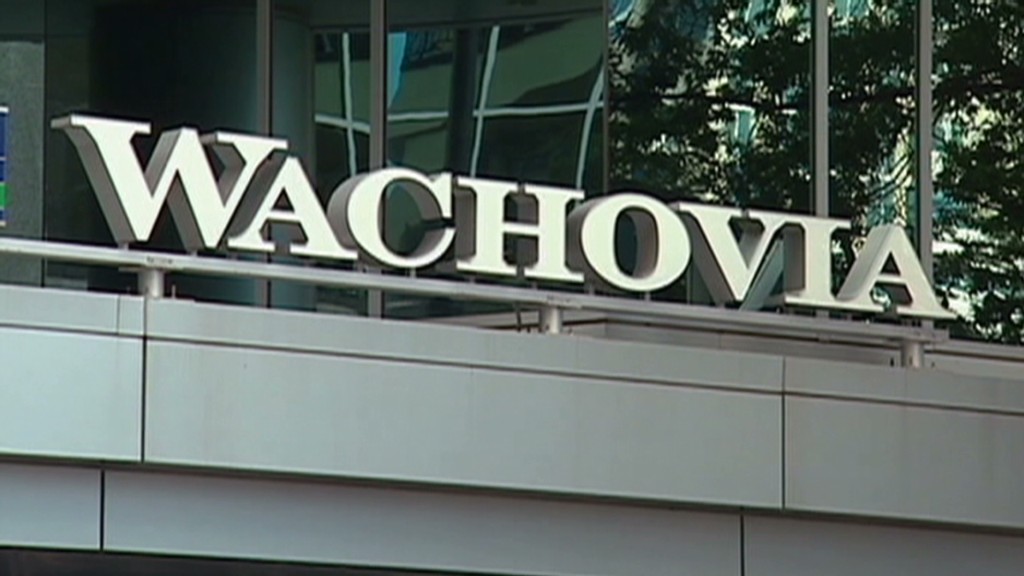 "You're just not going to have a branch on every corner anymore from here on out," Bush said.
To encourage customers to shift from branch banking to online and mobile banking, many banks are using pricing incentives like lower fees on online checking accounts. They're also adding more advanced features to ATMs, like bank statements and mobile deposit capabilities and improving their online and mobile platforms.
Related: Hawaii is no paradise for the megabanks
There will always be some customers who won't want to convert to online banking, however. And if their local branch closes, they may dump that bank altogether and head to a community bank instead, Bush said.
But branches aren't going to disappear entirely. While the downsizing is likely to continue for the next couple years, banks will leave many branches in big cities and areas with large populations and lots of money.
Some banks are even opening more branches than they're shutting to try to capitalize on high-growth parts of the country, where they have yet to establish a big presence. Chase, for example, opened 166 branches last year -- 66 of which were in California, which is considered an attractive market. But it closed 77 branches in less desirable markets.
"We will never have a branch-free banking industry, it's just that they're going to be more concentrated and less present in non-urban markets," Bush said.
Biggest bank closers
| Bank | Branches closed | Branches opened | Net decrease |
| --- | --- | --- | --- |
| Bank of America | 256 | 12 | 244 |
| Wells Fargo | 80 | 19 | 61 |
| Royal Bank of Scotland | 66 | 7 | 59 |
| PNC | 82 | 32 | 50 |
| M&T Bank | 51 | 3 | 48 |
| Capital One | 41 | 2 | 39 |