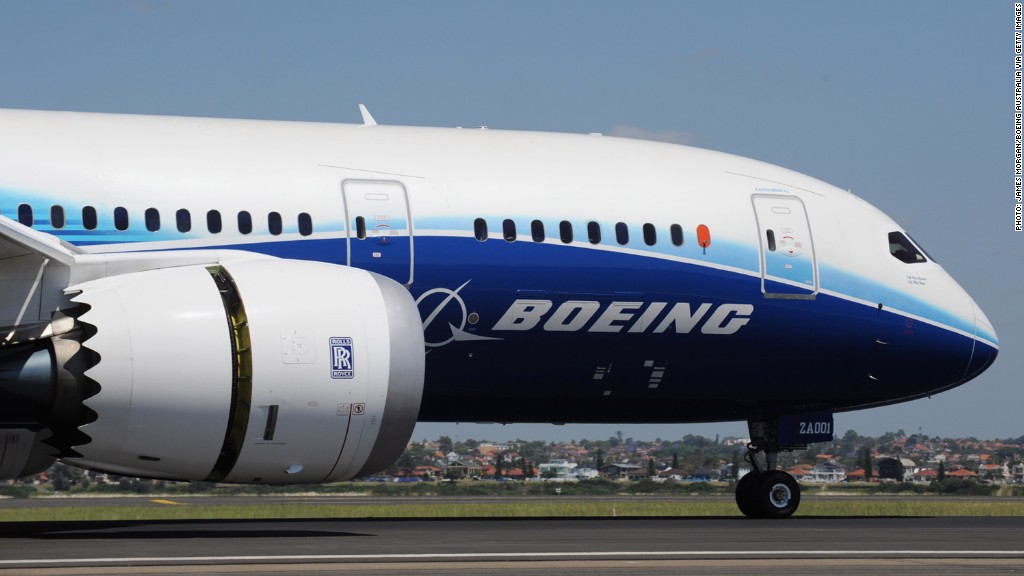 Boeing has asked the Federal Aviation Administration to allow test flights of the 787 Dreamliner while investigators work to uncover the source of the aircraft's battery problems.
"Boeing has submitted an application to conduct 787 test flights and it is currently under evaluation by the FAA," Boeing spokesman Marc Birtel said Tuesday.
Asked for more details about the plans, Birtel declined to comment, but a series of test flights would allow the company's engineers to study the performance of the aircraft's lithium batteries in normal operating conditions.
A federal probe into electrical fires has grounded all 50 Boeing 787 Dreamliners around the world. U.S. regulators have been tight lipped about their progress in identifying the cause of the fires, but much attention is being paid to lithium ion batteries manufactured by a Japanese supplier.
Part of a revolutionary design, the Dreamliner uses mostly electrical power rather than pneumatics to control the aircraft.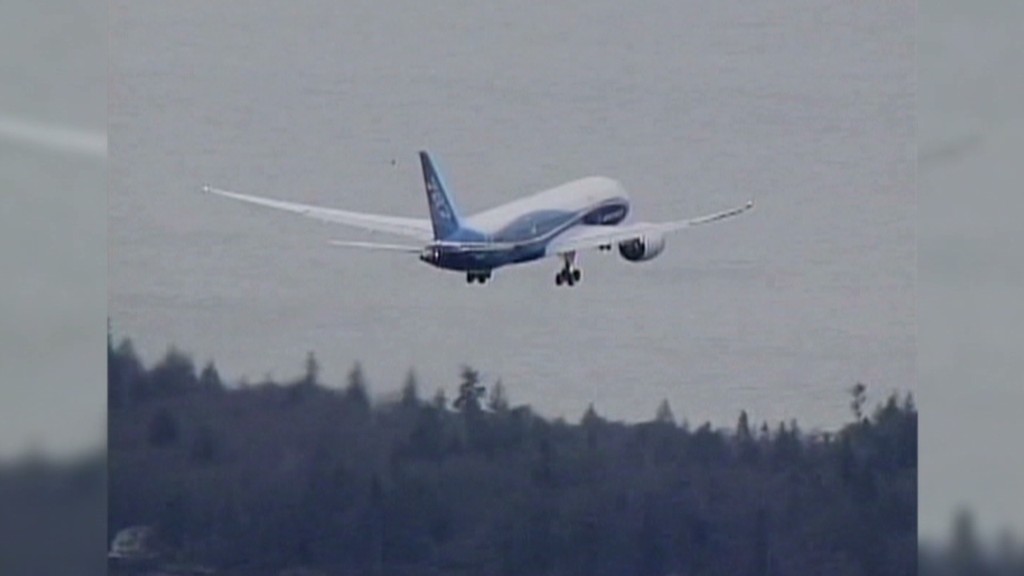 Stakes are high for Boeing. So far, 58 customers around the globe have ordered 848 of the $200 million jet. It's been particularly attractive to Asian and Middle East carriers that depend on long-range global flights, rather than domestic flights, for a greater percentage of their traffic.
Even with the electrical snafus, airlines eager for the jet's improved fuel economy have yet to cancel any orders due to the grounding.
The aircraft maker said it still intends to build more than 60 Dreamliners this year, which suggests no slower pace than the five jets a month it is now building. But the pace could be slower than the seven to ten jets a month it had originally projected to build later this year.
Related: What you need to know about the Boeing Dreamliner
Boeing (BA) CEO Jim McNerney was optimistic when speaking to investors last week. While he said Boeing couldn't disclose details of the federal probe, he said "good progress is being made in narrowing down the potential cause of the events."
McNerney dodged some questions about potential costs of the fix, saying a six-month delay would be "a highly hypothetical situation." He continued to voice confidence in lithium batteries, which the Dreamliner uses, instead of shifting to traditional batteries that are less susceptible to fires.
"Nothing we've learned yet has told us we have made the wrong choice on the battery technology," he said.
Still, the aircraft maker will face compensation claims from existing customers. Japan Airlines and All Nippon Airways have said they intend to discuss compensation with Boeing once the planes are flying again.