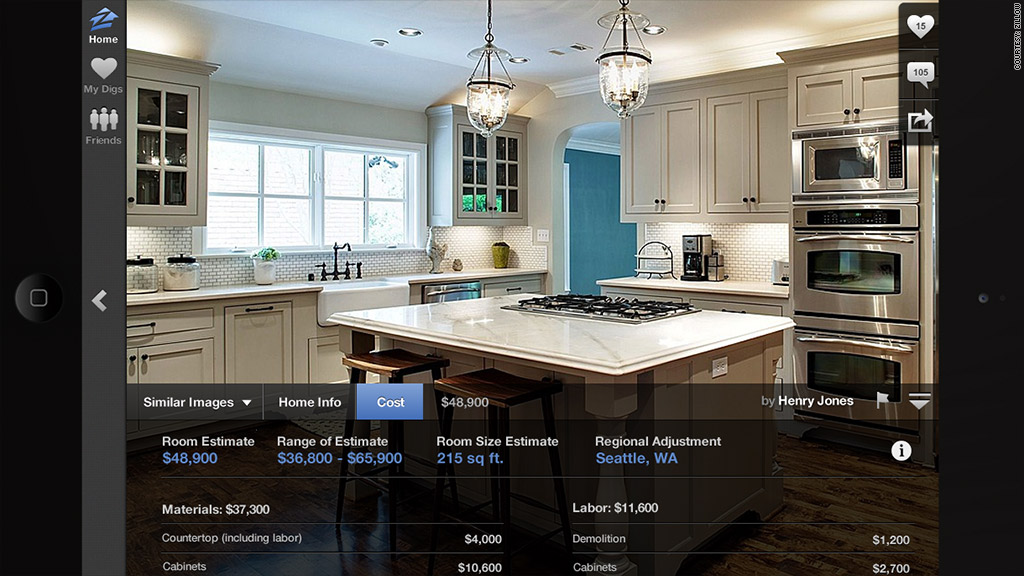 For many homeowners, remodeling a kitchen or bathroom can lead to many sleepless nights. Not only do worries abound about picking the right tiles or cabinets, but there are few resources to let you know if you're paying the right amount
But now homeowners can compare costs of similar remodeling jobs based on the size and type of the room, where they live and the materials they want to use with a new tool from real estate web site Zillow.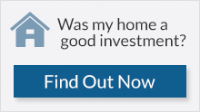 Called Zillow Digs, the free web service and app allows users to select the rooms they want to redo, the styles they want -- such as modern, Mediterranean, art deco -- and how much they want to spend. The site then returns a series of photos of real renovations that fit those criteria with estimates that are based on an algorithm that takes into account rates from local contractors, as well as material costs and regional labor rates.
Related: Million-dollar foreclosures
The results include both an average cost estimate and an estimate range, which can vary quite dramatically. Users can input their location to better tailor estimates based on local labor and material prices. A homeowner living in Manhattan, for example, will get a much higher estimate for a kitchen renovation than someone living in Peoria, Ill.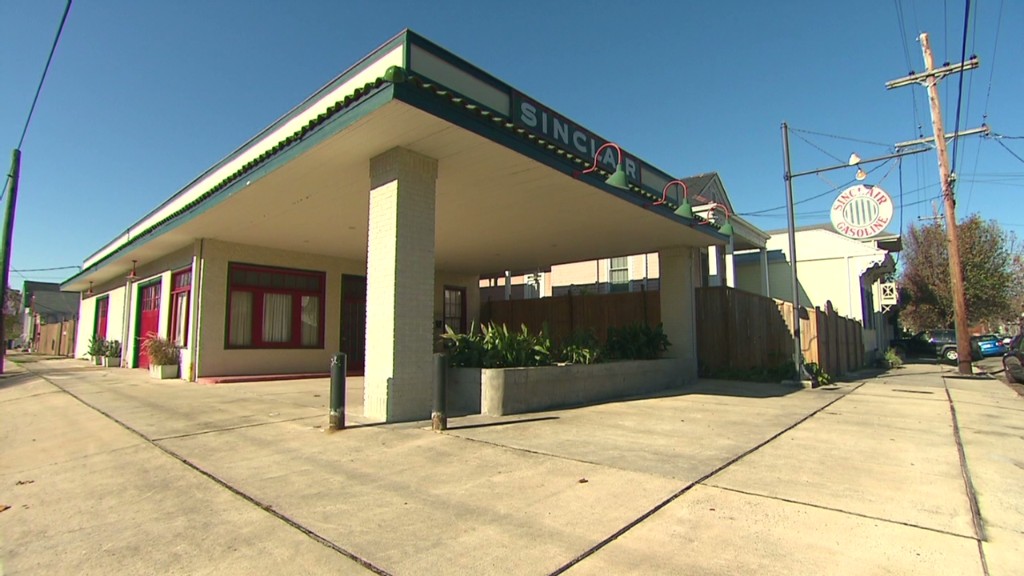 Costs are broken down by materials and labor and further subdivided by each aspect of the job. For a bath renovation, for example, the estimate will include the price of a new bathtub and how much it costs to install it.
And when homeowners find something they like on Zillow Digs, they can use the site to connect with contractors, architects and designers.
Related: 4 tips from a serial remodeler
Last year, $125 million was spent on home renovation projects, according to Harvard's Joint Center for Housing Studies. And, as the housing market continues to improve, spending is expected to rise by nearly 20% this year.
"Through the first three quarters of 2012, investment in the residential sector was responsible for one out of every six dollars added to our GDP," said Eric Belsky, the center's director. "Moving forward, home improvement spending is expected to make an even larger contribution."
Homeowners are also getting more bang for their remodeling buck. For every dollar spent on an overhaul of a midrange kitchen, a home's value rises by about 69 cents, according to Remodeling magazine's annual Cost vs. Value Report 2013. That's up from about 65 cents on the dollar in 2011-2012.
Remodeling jobs that pay off
| Project | Average cost | Addition to home value | % of cost recouped |
| --- | --- | --- | --- |
| Entry door replacement (midrange) | $1,137 | $974 | 85.6% |
| Siding replacement (upscale) | $13,083 | $10,379 | 79.3% |
| Deck addition (midrange) | $9,327 | $7,213 | 77.3% |
| Garage door replacement (midrange) | $1,496 | $1,132 | 75.7% |
| Minor kitchen remodel (midrange) | $18,527 | $13,977 | 75.4% |