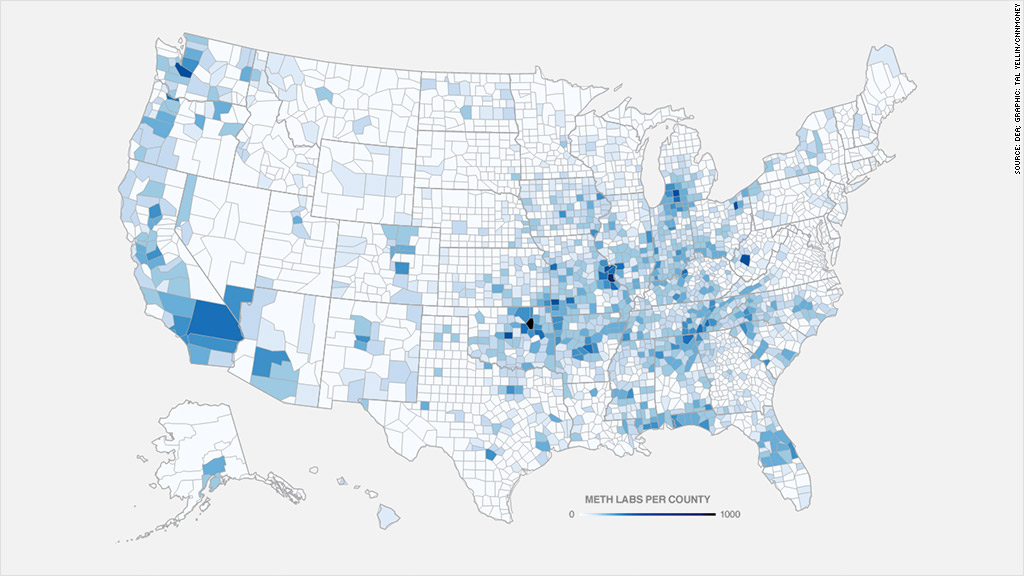 Call it crystal, crank, or ice, you don't want to live in a house where methamphetamine was cooked up. Many Americans, however, unwittingly purchase homes or rent apartments contaminated with the drug's poisonous residue.
There have been nearly 84,000 meth lab seizures since 2004, according to the Drug Enforcement Administration. But only a fraction of meth labs, as few as 5%, get discovered by authorities, according to Mark Woodward, a spokesman for the Oklahoma Bureau of Narcotics and Dangerous Drugs Control.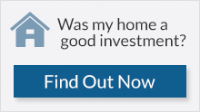 "Millions of people live in properties that were used as meth labs," said Joseph Mazzuca, who co-founded Meth Lab Cleanup in Athol, Idaho, with his wife, Julie. Last year, his company booked more than 1,500 jobs inspecting and decontaminating homes.
Jonathan Hankins, age 32, thought he and his wife Beth got a terrific deal last June on a starter home in Klamath Falls, Ore. They paid just $36,000 for a two-bedroom fixer-upper that had been repossessed in a foreclosure.
"We only lived there three weeks," said Hankins. "We started to experience symptoms."
Related: How to spot a meth lab
They got dry mouth, headaches and nosebleeds. Their two-year-old son Ezra got mouth sores so severe he couldn't drink.
After neighbors told Hankins the house had been a meth lab, he bought a test kit for $50. It showed meth residue at about 80 times the state's legal limit for acceptable levels of meth residue in a home after it has been cleaned.
The family moved out and the health problems cleared up after a few weeks. But their financial problems persisted. The couple is still paying the mortgage on the house and rent on a new one and they lost furniture and other belongings that became contaminated.
Hankins' lawyer told him to walk away from the mortgage, but he doesn't want to ruin his credit. Even if they pay to clean up the house, it would be difficult to recoup any money by selling it.
Straightforward decontamination jobs can cost $5,000 to $10,000, according to Mazzuca. Surfaces must be rinsed with special detergents, rooms stripped of carpeting and other materials and meth residue must be sucked off of walls and other hidden surfaces.
Hankins is petitioning mortgage giant Freddie Mac (FMCC), which sold him his home, to test all homes it sells for meth contamination, and he is speaking with the company about covering his costs.
A Freddie spokesman, Brad German, said the company did not know the Hankins' home was contaminated. He said Freddie relies on local real estate agents to follow all state disclosure laws.
"We encourage buyers to do any test they want," said German. "Hankins didn't test and bought the house as-is."
Related: Inside a meth lab cleanup
Meth labs can turn up anywhere. Last year, one was found in a building of million-dollar-plus apartments on Manhattan's West Side. But the root of the problem lies in America's heartland. In states like Missouri, Arkansas and Oklahoma, thousands of meth labs are discovered each year.
Two years ago, Craig Lowther, a real estate attorney and investor in Springfield, Mo., discovered that a tenant had turned one of his homes into a meth lab.
"A young woman I was renting a house to let her father and brother live there and they were cooking meth in the basement," he said.
After cops busted the place, Lowther evicted everyone. But before he could rent out the property again, he had to clean all the interior surfaces and pull out the carpets and other materials. All the walls had to be repainted. It cost him nearly $2,000. He now does thorough background checks on all of his tenants.
Making crystal involves a witch's brew of ordinary household products like acetone, acids, brake cleaner, drain cleaner, iodine and paint thinner, which are all used to cook cold medicine containing the now highly-regulated ingredient, pseudoephedrine, into meth.
For every pound of meth produced, five to seven pounds of chemical waste is left behind. Meth molecules can cling to walls and floors, accumulate in carpets and cabinets and penetrate materials like insulation and drywall, according to Glenn Morrison, an associate professor of environmental engineering at Missouri University of Science and Technology. And they can be re-emitted for months or even years.
Short-term exposure to these chemicals can lead to headaches, nausea, dizziness and fatigue. Over a long period, liver and kidney damage, neurological problems, and increased risk of cancer can occur, according to the Minnesota Department of Health.
Adam Spencer rented an apartment in West Jordan, Utah, in 2006, just before getting married. Just weeks after he and his now-wife Rachel moved in, the two started to experience memory loss, headaches and breathing problems. They paid $1,000 to get the place tested, and high levels of meth were found.
"We had brand new beds, a washer dryer. We lost everything, even the clothes off our back," said Spencer. They also had medical bills and moving costs. The whole ordeal cost them more than $5,000.
The couple has since bought their own home. "We made sure that it was brand new," said Spencer.
--Additional reporting by CNNMoney's Aaron Smith.