U.S. stocks turned in an uninspired day of trading Wednesday as investors weighed slowing retail sales with slightly upbeat earnings reports.
The Dow Jones industrial average slid 0.3%, while the S&P 500 rose 0.1%. The Nasdaq gained 0.3%.
Consumer-oriented stocks were the main drag on the Dow after the government said retail sales slowed in January. McDonalds (MCD) fell 1.5% and Coca Cola (KO) was down 1%.
General Electric (GE) was the best performing blue chip. Shares rose 3.6% after the industrial conglomerate said late Tuesday it would sell its remaining stake in NBCUniversal to cable company Comcast (CMCSA). Shares of Comcast rose 3%, making it one of the top gainers on the Nasdaq.
Stocks have had a strong run so far this year. The Dow is about 1% away from its record high set in October 2007. The S&P 500 has also had a solid run, coming within 4% of its record high, also set around the same time.
Investors have focused on better-than-expected corporate earnings and signs the Federal Reserve will continue to support the economy, said Joseph Saluzzi, co-head of equity trading at Themis Trading.
But it's unclear how much longer stocks can continue to rise, he added. "Eventually there will be a break, and it will be ugly," Saluzzi said.
Related: Stocks 'need to be corrected'
The latest economic data was also not very encouraging. The Census Bureau reported that retail sales inched up 0.1% in January, following a 0.5% rise in the previous month.
The sales growth was in line with expectations, but underscores that U.S. companies have limited pricing power in a weak economy, said Steven Ricchiuto, chief economist at Mizuho USA. "This is not the stuff of an accelerating economy," he said.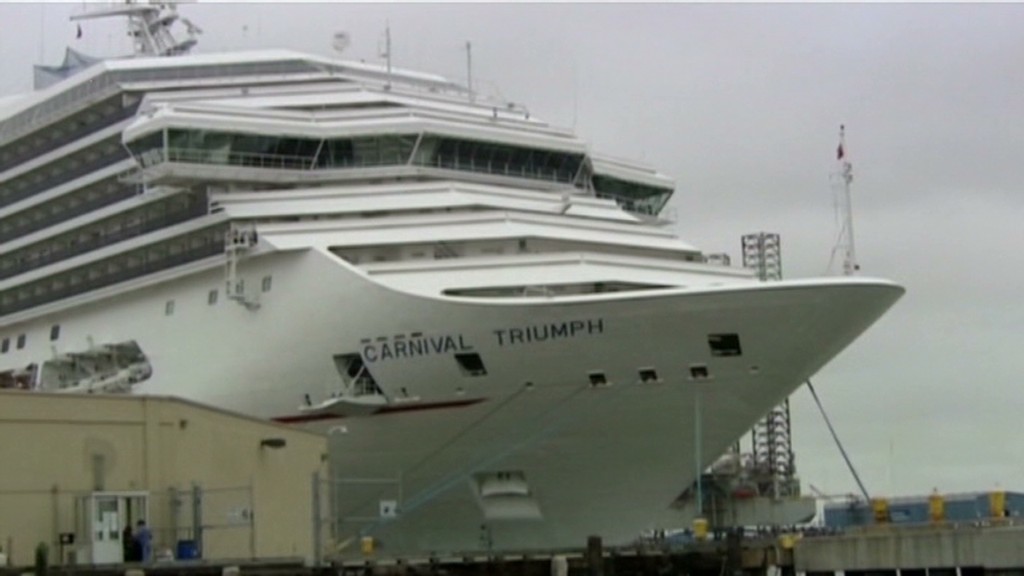 On the corporate front, Deere (DE) reported quarterly earnings that topped expectations. But the farm equipment maker said economic uncertainty and government policy are "undermining business confidence and restraining growth."
Cisco Systems (CSCO) reported it earned 51 cents per share in the latest quarter, compared with a forecasted gain of 48 cents per share.
Overall, 65% of the companies in the S&P 500 that have reported fourth-quarter earnings have beat analysts' expectations, according to S&P Capital IQ. But the bulk of companies that have issued guidance for the first quarter have had a negative outlook.
Related: Fear & Greed Index firmly in extreme greed
Shares of Groupon (GRPN) jumped 5% after Sterne Agee upgraded the company to "buy" from "neutral" and gave Groupon's stock a $9 price target.
Trulia (TRLA) shares climbed 21% after reporting better-than-expected sales. Trulia runs a co-branded website under a partnership with CNNMoney. The news helped give shares of Trulia rival Zillow (Z) a boost.
Shares of Cliffs Natural Resources (CLF) dropped 20% after the mining company announced plans to sell stock and was downgraded by several analysts.
Carnival (CCL) shares fell 4% after the company said earnings would be hurt in the current quarter due to lost revenue from a stranded cruse ship in the Gulf of Mexico. The Carnival Triumph has been without power since a fire disabled the vessel on Sunday, leaving hundreds of passengers marooned.
After the market close, apparel company PVH Corp. (PVH) will replace Big Lots (BIG) in the S&P 500 index. The move comes after PVH completed its $2.9 billion acquisition of the Warnaco Group. Meanwhile, Big Lots, which as a $2 billion market cap, will replace PVH in the S&P MidCap 400.
European markets ended higher. French bank Societe Generale (SCGLF) fell sharply after reporting a deeper fourth quarter loss than analysts were expecting. Asian markets ended mixed. Japan's Nikkei closed down 1% one day ahead of the release of new GDP figures and the Bank of Japan's latest policy announcement.
Markets in Shanghai and Hong Kong remained closed for the Lunar New Year holiday.
In the bond market, the yield on the 10-year Treasury note rose back above 2%.
Oil and gold prices fell. The U.S. dollar rose versus the euro, British pound and Japanese yen.