Fears of contagion in Europe returned Monday as a proposed bailout of Cyprus weakened the euro, strengthened the yen and sparked a sell-off in stocks.
The terms of the EU bank bailout are controversial, and include a tax on any bank deposits still held in the tiny nation -- the first time such a strategy has been employed during the continent's debt crisis.
Lawmakers must still approve the agreement, but Cypriots reacted over the weekend by rushing to withdraw their savings from bank ATMs. The Cypriot parliament delayed a vote scheduled for Monday.
Depositors in other financially weak nations were left to consider the possibility that a new precedent had been set for future EU bailouts.
In response, the euro weakened Monday to $1.29, its lowest mark this year against the U.S. dollar. The safe-haven Japanese yen strengthened.
European markets closed lower. London's FTSE 100 fell nearly 0.5%, while Frankfurt's DAX and the CAC40 in Paris both dropped 0.9%.
Equity markets in Asia also took a dive. Japan's Nikkei plunged 2.7%, the Hang Seng in Hong Kong declined 2.2% and the Shanghai Composite lost 1.3%. Stock futures suggested markets in Europe and the United States would follow Asia's lead.
Related: Cyprus deal threatens to backfire
Under the proposed Cyprus deal, a 9.9% tax will be levied on deposits of more than €100,000, while a 6.75% rate will be paid on smaller accounts.
It is the first time that the EU has insisted on such terms for bank depositors as part of a bailout. The EU's bailouts other nations in the last three years, such as Greece and Portugal, have usually been accompanied with strict budget restrictions and led to big losses for bond holders.
"Officials have been at pains to stress the uniqueness of Cyprus and how such a bail-in will not happen elsewhere," said Steven Englander, a foreign exchange strategist at Citi. "The question is whether the depositors elsewhere in the euro zone see things the same way."
Related: Rush to ATMs in Cyprus on EU bailout tax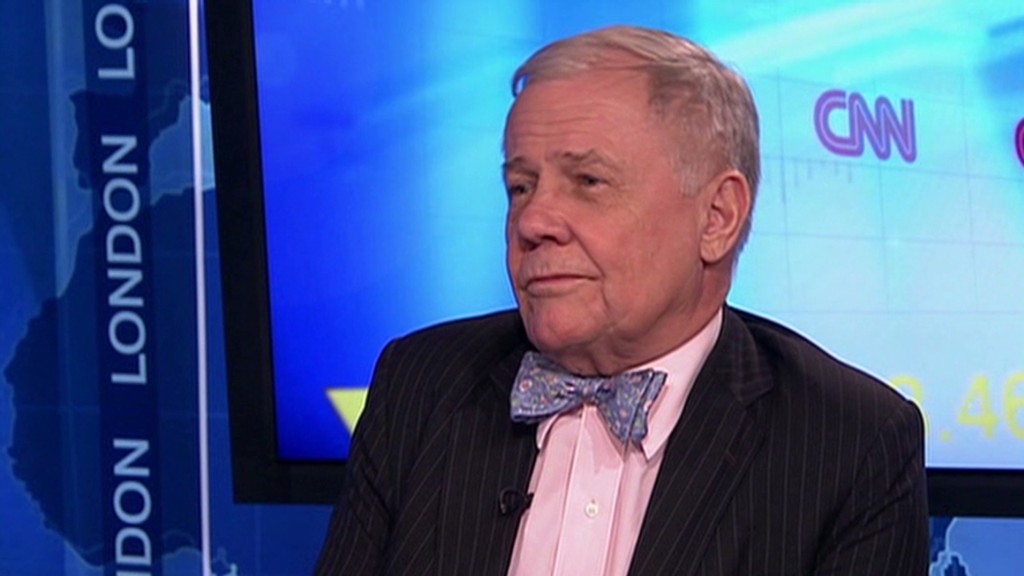 Cyprus President Nicos Anastasiades tried to calm his nation Sunday, and convince lawmakers to vote for the bailout plan, which includes the deposit tax.
"A disorderly bankruptcy would have forced us to leave the euro and forced a devaluation," he said in a speech.
The bailout, while small compared to the emergency loans supporting other troubled European nations like Greece, represents more than half the size of the €18 billion Cyprus economy. Cyprus is the EU's smallest state, accounting for just 0.2% of output.
On Monday, Cyprus extended its holiday to Tuesday and Wednesday, a government spokeswoman told CNN, There are indications that steps might be taken to shift more of the tax burden from small to large accounts, according to a report in the Financial Times.