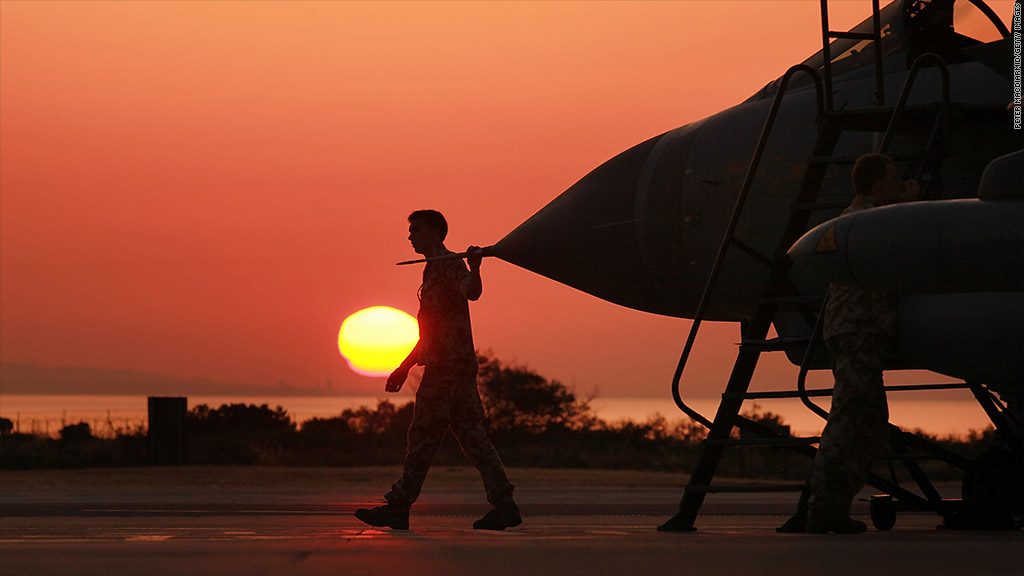 The U.K. is flying €1 million of cash into Cyprus for British soldiers and their families who might run short on cash because of the bank chaos roiling the island nation.
In a statement, U.K. defense officials said Tuesday that the money would be used to provide emergency loans in case cash machines and debit cards stop working on the Mediterranean island.
Banks in Cyprus have been shut since the weekend, when the Cyprus government agreed to impose an unprecedented tax on deposits to secure a €10 billion bailout from the European Union. That move prompted a run on cash machines.
"We're determined to do everything we can to minimize the impact of the Cyprus banking crisis on our people," the British government said.
Without an international rescue, the banking system in Cyprus is at risk of collapse under the weight of its exposure to losses on Greek debt.
Related: Cyprus rejects bank tax
A chaotic default by Cyprus -- which accounts for just 0.2% of EU GDP -- could lead to its exit from the 17-nation eurozone and cause financial instability across the currency area.
Earlier this week, U.K. Finance Minister George Osborne said the government would compensate any of the 3,250 British troops and government workers in Cyprus hit by the levy.
The defense ministry is also offering to redirect service member's pay for March and future months' salaries into U.K. bank accounts, rather than Cypriot accounts.
While the proposed one-off tax would hit bank accounts in Cyprus, the levy would not apply to overseas branches of Cypriot banks.
Britain, which has longstanding ties to Cyprus, maintains two military bases on the island, a key strategic location in the eastern Mediterranean.