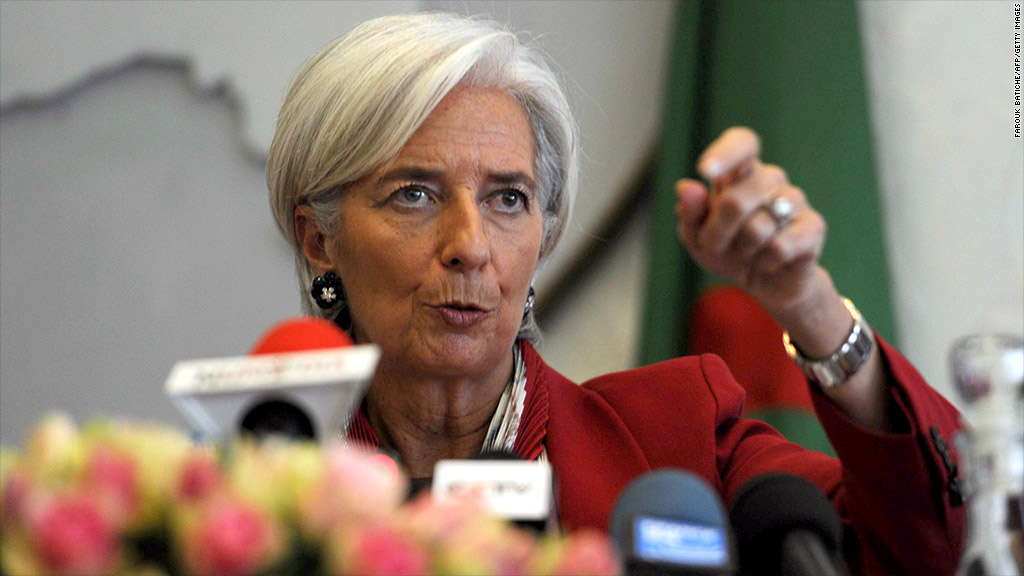 French police have searched the Paris home of International Monetary Fund chief Christine Lagarde as part of an investigation into her role in settling a business dispute when she was finance minister, her lawyers said Wednesday.
A French court said in August 2011 that it was investigating Lagarde's role in intervening in a long-running dispute between businessman Bernard Tapie and a French bank, Credit Lyonnais.
Lagarde was accused of giving Tapie preferential treatment because of his support for former French President Nicolas Sarkozy. She has always denied any wrongdoing.
Prior to joining the IMF, Lagarde was French finance minister for four years.
"As we have said before, it would not be appropriate to comment on a case that has been and is currently before the French judiciary," said Gerry Rice, an IMF spokesman.
"Prior to its selection of the managing director, however, the IMF's executive board discussed this issue and expressed its confidence that Madame Lagarde would be able to effectively carry out her duties," Rice said.
Lagarde, 57, was appointed IMF managing director in June 2011, succeeding Dominique Strauss-Kahn, who resigned after a New York hotel maid accused him of assaulting her in his suite. U.S. prosecutors dropped the case against him a few months later. Criminal charges against Strauss-Kahn in the United States were filed but later dropped.
-- Chris Isidore and CNN's Jim Bittermann contributed to this report.