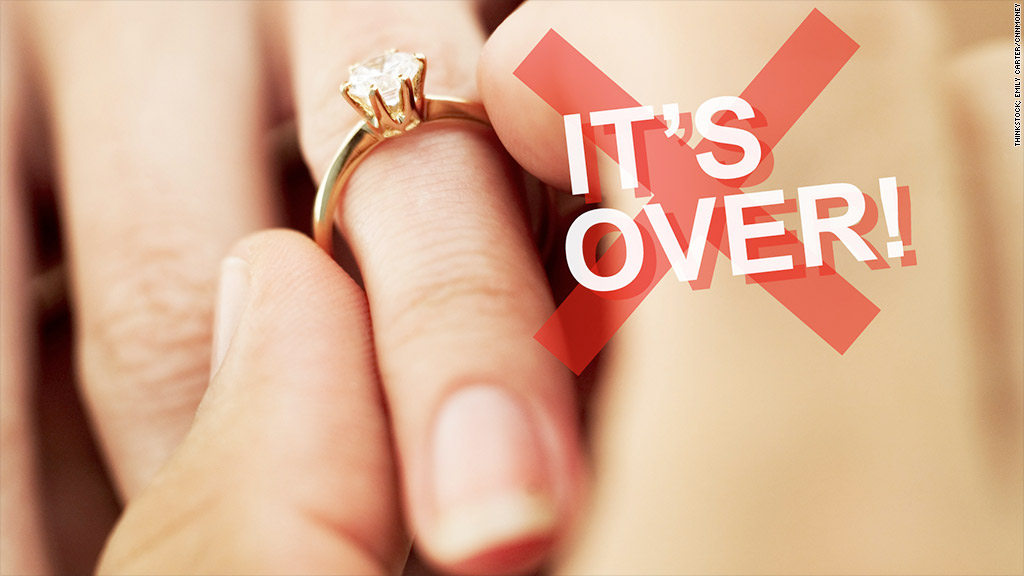 While breaking off an engagement may help a couple dodge a messy divorce, it doesn't always keep them out of the courtroom.
More than $5,000 is spent on the average engagement ring. And deciding who gets to keep the ring when the big day gets called off is such a hotly-contested issue that most states have laws governing its ownership.
Some bitter lovers even take the case to court.
Colette DiPierro, 31, thought her broken engagement was behind her when she learned that her ex-fiancé Christopher Reinhold was suing, demanding the return of her $17,500 diamond engagement ring.
They had dated for almost two years when Reinhold proposed in May 2009. But the couple began to fight, often about money, and they split four months later, said DiPierro, a physician assistant in Staten Island, N.Y. The following spring, he filed a lawsuit. Reinhold and his attorney did not respond to requests for comment.
Poll: Who do you think should keep the ring?
According to DiPierro, she held onto the ring because he hadn't repaid her for his share of $40,000 worth of living expenses. Their deal: she had paid for rent, food, car payments and other bills while Reinhold saved for the ring.
"I helped him save so I felt that I was holding onto the ring for collateral," she said.
Laws vary by state, but many consider the ring a "conditional gift" until the couple says "I do," -- meaning that regardless of who gets cold feet, the ring must be returned to the person who bought it, said Alton Abramowitz, a New York-based attorney and president of the American Academy of Matrimonial Lawyers.
But it's not always that simple.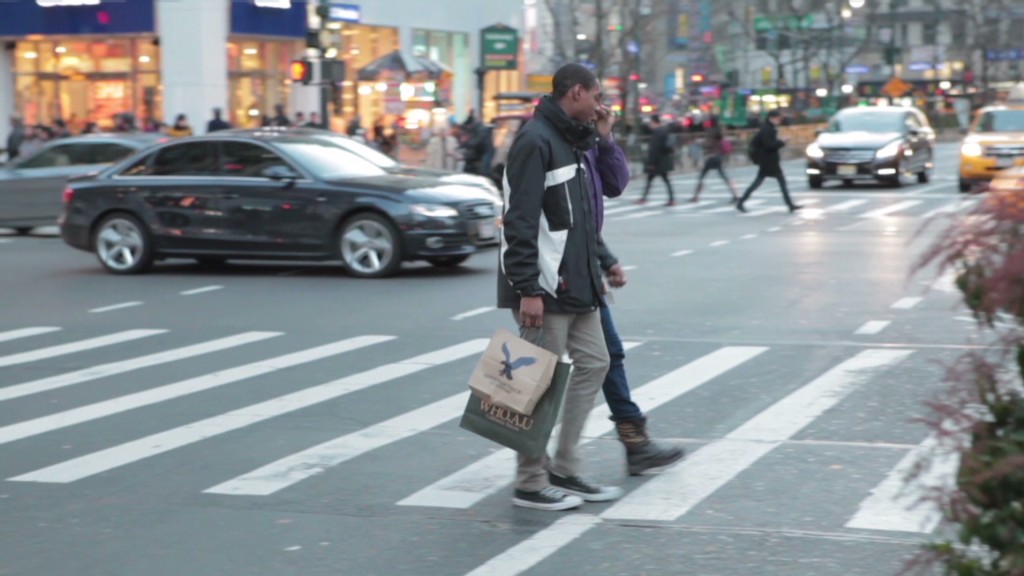 A New York judge ruled in 2006 that a woman could keep her 3.4-carat diamond engagement ring because her ex had not yet been divorced from his previous wife when he proposed. The Montana Supreme Court, meanwhile, has shot down the conditional gift theory entirely, ruling that the ring is the rightful property of its recipient.
In certain states, determining who gets the ring rests on who called off the wedding. And, to complicate matters further, some states treat an engagement ring given on a holiday differently than one given on a non-holiday.
In DiPierro's case, because the ring was given to her on her birthday, she argued that it should be hers to keep.
Related: How to ask a friend to pay you back
New York State law was on her side, said George Muscato, a Lockport, N.Y.-based attorney who recently represented a female client in an engagement ring-related suit. He did not represent DiPierro.
"If you give her that ring on a holiday like Christmas or Valentine's Day or her birthday, then you are making a gift to her as a present [that is] unconditional," he said.
But as legal proceedings dragged on for more than a year, DiPierro said she ultimately agreed to a financial settlement with Reinhold.
While she's glad her time in court is behind her, DiPierro said it drastically changed her perspective on money and romantic relationships.
"I guess, in some cases, I was naive," she said. "Money became very complicated in every future relationship."