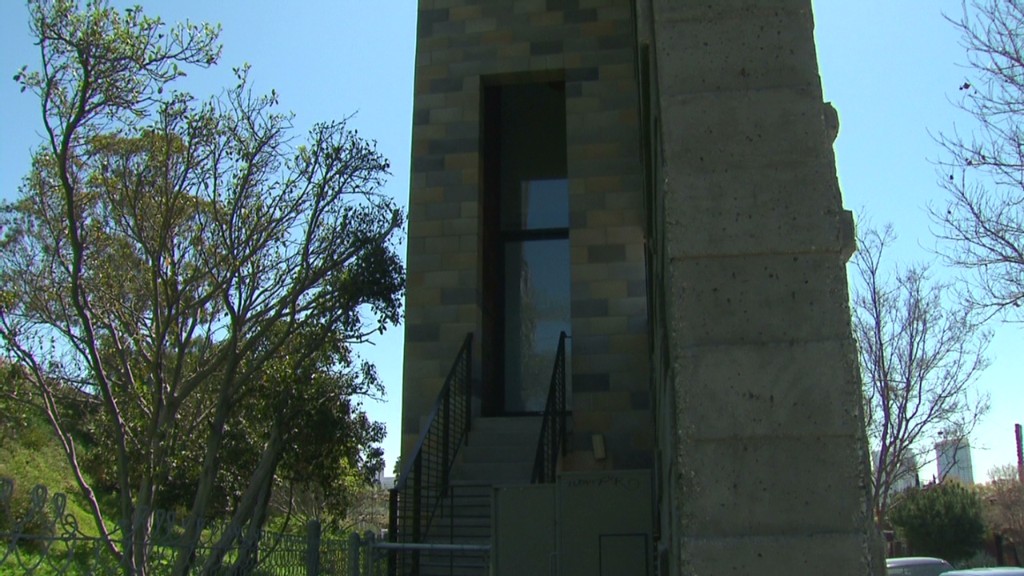 There's nothing conventional about architect Lloyd Russell's home in downtown San Diego.
"It's not totally clear what the building is because it's such an odd or unusual shape," said Russell, who designed the property himself.
The 3,200-square-foot home is built on a triangular plot of land flanked by Interstate 5 and San Diego International Airport.
With planes and cars whizzing by, the home is louder than most. And with its peculiar shape, it's narrower too. In fact, it's just 8 feet on one side. But at its widest, the house spans more than 28 feet.
Still, Russell wanted at least one traditional feature -- a deck. So he built what he calls a "drawbridge." It's actually a windowed wall that can be lowered by towing cables to sit perpendicular to the home. Voila, a patio.
"A lot of people build their dream house and everything has to be perfect and everything has to be right," said Russell. "This was more about how much fun can you have with this pile of sticks and bricks."
More Unique Homes:
Mansion for sale: swim in your living room
Slide through NYC's penthouse playground