Tom Roeser is on a one-man mission to save Carpentersville, Ill., from falling into the fate of so many post-industrial Midwestern towns, where neighborhoods have become littered with vacant, foreclosed homes.
Over the past several years, the 60-year-old president and co-owner of the town's largest employer, a maker of switches and communications gear called Otto Engineering, has bought 193 foreclosed homes, completely rehabilitated them and is either selling or renting them at a discount to local residents.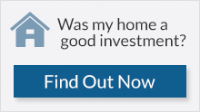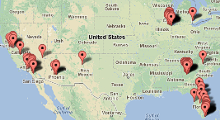 Does your town make the list? Check our map to find out.
More
Roeser's crusade to save this small Northeastern Illinois town started in 2005, soon after a townhouse condominium complex located about two miles from his factory was hit hard by foreclosures and started spawning crime -- graffiti, gang tagging, property destruction. The Morningside neighborhood where the complex was located looked unkempt and depressed and property values were plunging.
"It really was neglected," said Roeser. "I went to the town, the county; I went to Habitat for Humanity; I told them that we needed to do something about this neighborhood. I couldn't get help from anybody."
So Roeser proceeded to buy 69 of the foreclosed condos in the complex himself. Most of the homes he's bought at auction for less than $30,000, then fixed up. Today, he rents out a renovated 800-square-foot, two-bedroom apartment for $675 a month, about $200 below market value.
By 2008, Roeser saw benefits in buying distressed, single-family homes in other parts of Carpentersville. Not only would he be curbing foreclosures and crime in his community, but he didn't want his customers, which include such big outfits as Motorola, John Deere and the U.S. military, to get turned off when they came to visit.
"I couldn't afford for Carpentersville to become Detroit," he said.
Related: Million-dollar foreclosures
There were plenty of distressed homes for Roeser to choose from. Carpentersville was hit hard by the Great Recession. The unemployment rate peaked at 12.5% in January 2010 as many local businesses closed. The foreclosures soon followed. Last year, the area was one of the hardest hit in the country, with 1,042 homes receiving some sort of default filing, according to RealtyTrac. That's a lot in a city with only 9,000 homes.
Roeser's company has at least $10 million invested in the homes right now. "I take the worst houses you can see and tear them completely apart and rebuild them," he said.
Typically, he buys a foreclosure for around $40,000 and puts $100,000 to $120,000 into rehabbing it and getting it market ready, including real estate commissions, holding costs and taxes. He then sells the place through Homes by Otto, for about $160,000. He does not expect to profit.
"The plumbers make money, the electricians make money, everybody makes money and the people get a new home at cost," he said. "I come out of it whole."
Related: Best places to buy foreclosures
On his rentals at the Morningside complex, Roeser figures he will break even when he eventually sells the condos, but he's waiting until he can buy up enough -- or all -- of the units and can renovate the complex's exterior first.
Roeser also provides financing for buyers with low credit scores and gives $10,000 discounts for returning war veterans.
Scott Camp and his wife Amanda, who bought a home from Roeser in June 2011, said they have had no problems so far. Roeser replaced everything in their three-bedroom, two-bath home, from the electrical, heating and plumbing systems to the roof, windows, wood flooring, cabinets and appliances.
Currently, Roeser is selling a few dozen homes, ranging from a three-bedroom, 1,000-square-foot ranch for about $119,000 to a 1,500-square-foot house with three bedrooms and a full basement for $189,000 -- both considerably cheaper than new homes in nearby towns, which sell for $200,000 and up.
Many of the properties Roeser rehabs are either rented or sold to one of the 500 employees who work at Otto Engineering or to one of their family members or friends. In exchange for the deal, Roeser requests one thing: keep the exterior looking good. In his opinion, keeping up appearances can boost the morale of the whole community.
So far, Roeser's plan seems to be working, said Carpentersville village president, Ed Ritter.
Related: Zombie foreclosures. Our debts won't die
"It's been quite a catalyst," said Ritter. "Every neighborhood in which he has bought and rehabbed homes seems to prosper. Other homeowners see what he has done and improve their own homes."
Crime has gone down too, according to deputy police chief, Michael Kilbourne. Incidents are less common and there are fewer broken windows and smashed fences, less trash and graffiti, he said.
Roeser, who is married with one daughter in California and a stepson who lives in the area, has found rebuilding Carpentersville so rewarding that he's expanding his sites even further. Up next: A plan to rehab storefronts and other commercial buildings in downtown East Dundee, right next to Carpentersville.