A strong stock market, growing demand and limited inventory helped propel vacation home sales for the second year in a row in 2012.
Sales of vacation homes were up 10.1% last year, accounting for 11% of all home sales, according to the National Association of Realtors. The surge in demand helped lift median vacation home prices by 24% year over year to $150,000.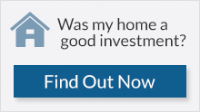 "Investors have been very active in the market over the past two years, attracted mostly by foreclosures that could be quickly turned into profitable rentals," said Lawrence Yun, chief economist for NAR. As a result, the supply of available second homes in hotspots like Florida and Arizona has grown quite limited, he said.
It's not just investors lifting the vacation home market, though. The number of people buying vacation homes for their own use has also climbed.
Related: 5 best markets to sell a home
"We had a strong stock market recovery, which helps more people in the prime ages for buying vacation homes," said Yun.
Compared with ordinary buyers, vacation home buyers skew older -- 47 versus 40 years old -- and more affluent, with median household incomes of $92,100, or about 20% higher than conventional primary residence buyers, NAR found.
With bond and money market yields so low, many of these affluent buyers are putting more of their profits into real estate.
Related: 5 best markets to buy a home
Diane Saatchi, a real estate agent with Saunders & Associates in the Hamptons on Long Island, said the vacation home market there "is on fire." Many buyers who had been waiting for the market to hit bottom re-emerged in 2012 -- and they're out in force this year.
"I've had properties that had been on the market for years that I now have bidding wars on," said Saatchi.
Prices of vacation homes are still relative bargains, and well below bubble-era highs. In 2005, for example, the median price for a vacation home was $204,100, a 36% premium to 2012's prices, according to NAR,
"There are still good buying opportunities in Colorado and the mountains of North Carolina," said Yun. "And coastal markets in Delaware, Maryland and Virginia are not as frenzied as Florida."
Watch: NYC real estate brokers get creative to score listings
Many second-home buyers are bringing a lot of cash to the table. Almost half of all second-home purchases are all-cash deals. Even when buyers finance the purchase with a mortgage, they tend to make large down payments, according to NAR.
After two years of surging demand and price increases, the vacation home market could soon hit a wall, however. "With rising prices and limited inventory, notably in the low price ranges, investors are likely to step back in coming years,"said Yun.