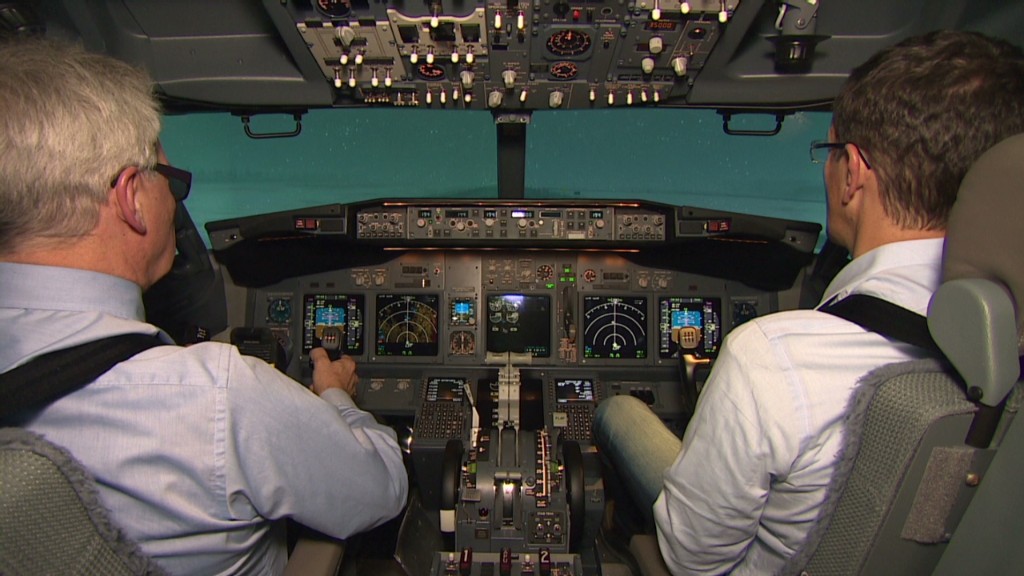 Get ready for more choppy, nerve-fraying transatlantic flights.
New research shows that climate change will cause more turbulence for transatlantic fliers by the middle of this century, and possibly lead to higher costs for airlines and passengers.
According to a paper published in the scientific journal, Nature, climate change will significantly increase turbulence over the North Atlantic, a popular route between North America and Europe.
The report concluded that "journey times may lengthen and fuel consumption and emissions may increase" as a result.
This increase in emissions could then intensify global warming problems, causing a vicious circle for pilots, fliers and the environment.
Currently, turbulence causes about $150 million a year in damages to planes and other expenses, said Paul Williams, one of the report's authors from the department of meteorology at the University of Reading. There was a high chance overall industry costs would rise as turbulence intensifies, he said.
British Airways, one of the heaviest users of the North Atlantic routes, said it invested heavily in systems to help its pilots detect and avoid turbulence.
"The technology and training to predict, avoid and mitigate turbulence has improved hugely over the past 20 years and we would expect that pattern to continue into the future," it said in a statement.
The U.K. Civil Aviation Authority said manufacturers were developing systems that would allow pilots to spot clear air turbulence, which often occurs without warning at high altitudes and can't be detected by radar.
The U.K.-based researchers used a climate model from Princeton to analyze the specifics of how turbulence will increase in the winter.
"We were surprised by how robust the results were for the North Atlantic region," said co-author Manoj Joshi, a lecturer in climate dynamics from the University of East Anglia.
The results showed that the area above the North Atlantic that would experience "significant" turbulence will double, explained Williams. "Significant" turbulence can be classified as turbulence that would prompt the pilot to turn on the seat belt sign, he said.
Joshi said he expects to find similar results when he looks at the North Pacific region, between Japan and the west coast of the United States.