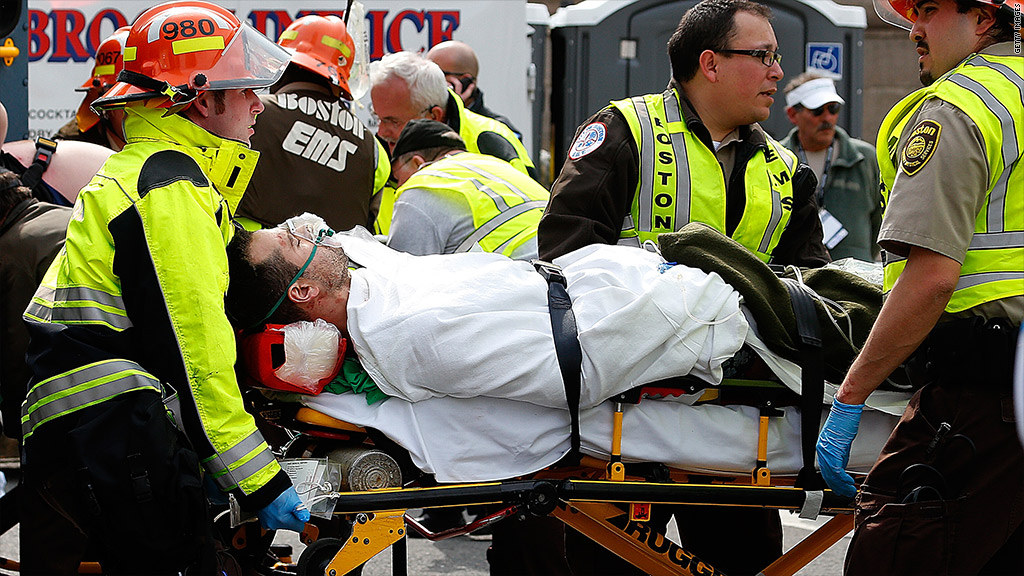 More than $30 million has been donated for victims of the Boston Marathon bombing. Yet it may not be nearly enough to cover the years of medical bills for those injured.
Massachusetts, where many of the more than 260 victims live, mandates residents have health insurance. But even those with coverage could face major out-of-pocket costs.
"This will unfortunately be with them their entire lives," said Praveen Subramani, who organized a crowdfunding campaign for his friend's parents Ann and Eric Whalley, a retired Boston couple. Eric Whalley suffered brain trauma as well as nerve damage in his foot that may require an amputation, while Ann Whalley has undergone skin grafting and will require a bone graft.
Related: Disaster donations: Texas lags way behind Boston
The average cost for a day in a U.S. hospital is $4,287, and those with severe injuries often encounter even higher bills, according to a 2012 survey by the International Federation of Health Plans. Patients with traumatic brain injuries face average per-day costs of $8,034 for acute care and $2,227 for inpatient rehab, according to the National Institute on Disability and Rehabilitation Research.
Treatment costs for the most severely injured could total hundreds of thousands of dollars or more, according to Neil Jordan, director of the Health Economics Program at Northwestern University's Feinberg School of Medicine.
Beyond hospital and rehabilitation costs, many of the injured will lose out on months of income while they recover. Some may need mental health services to treat post-traumatic stress and anxiety disorders. And for the more than a dozen who lost limbs, their injuries will mean a lifetime of prosthetics and other costs that mount up quickly.
A surgical amputation can cost as much as $40,000, according to the Amputee Coalition, a national nonprofit advocacy group. A single prosthetic limb, meanwhile, can cost anywhere from $5,000 to more than $50,000, depending on the level of technology, and must be replaced roughly every five years, said Dan Ignaszewski, director of government relations at the coalition.
CNN's Impact Your World: How you can help
Over a lifetime, healthcare costs for an amputee can top $500,000, he said. In addition, some victims may have to pay for modifications to their home and car, which can cost tens of thousands of dollars more.
"Before I could even come home, they had to build a ramp to get me into the house because I was in a wheelchair for a while," said Rose Bissonnette, the founder of the New England Amputee Association, whose leg had to be amputated after she was in a car accident 16 years ago.
The amount a person will have to pay for prosthetic care varies dramatically based on where they live.
Twenty states, including Massachusetts, have passed fair insurance laws for amputees, which require a certain level of coverage for prosthetic care. In these states, insurance typically covers at least 80% of costs.
In the 30 states without laws, coverage can be much worse, with some prosthetic coverage caps as low as $2,500 per year, Ignaszewski said.
Citing the gaps in prosthetic coverage, the American Orthotic & Prosthetic Association, a national trade association, announced on Tuesday that it would create a coalition to help victims who have insufficient insurance coverage cover their initial costs.
Related: Fundraising for Boston victims tops $26 million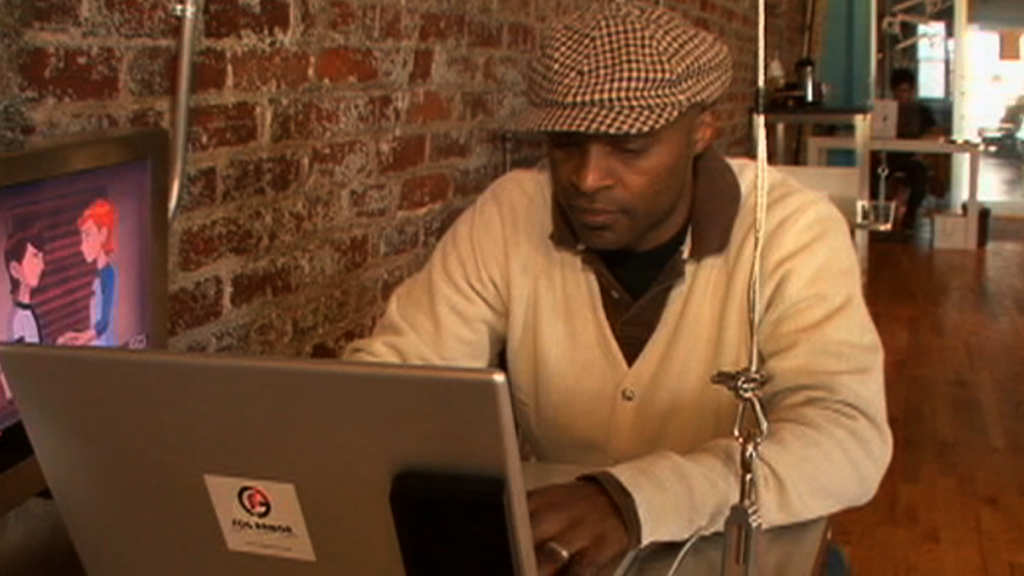 Massachusetts resident Jothy Rosenberg, whose leg was amputated above the knee 40 years ago when he battled bone cancer, estimates that he has spent tens of thousands of dollars out of pocket for his primary prosthetic limb and related care.
"I go to my prosthetist more often than I go to the dentist or the doctor or the car mechanic," he said.
Meanwhile, special limbs designed for sports, like running or swimming, can be even pricier and are rarely covered by insurance.
Rosenberg, an extreme sports enthusiast, says he has spent hundreds of thousands of dollars on special limbs and gear that allow him to race down double black diamond ski slopes and swim in the ocean, among other pursuits.
Many of the Boston victims have already pledged that they too want to return to the sports they love, with some amputees vowing to run the Boston Marathon. Rosenberg says his nonprofit Who Says I Can't Foundation plans to help them afford the special training and prosthetic devices they will need.
"It's not something we're ever going to get insurance to pay for," he said. "So we need to find other ways to get people those [devices]."
Correction: An earlier version of this story incorrectly stated that victims could could risk hitting their health insurer's lifetime benefits cap. Lifetime dollar limits were eliminated under the Affordable Care Act.