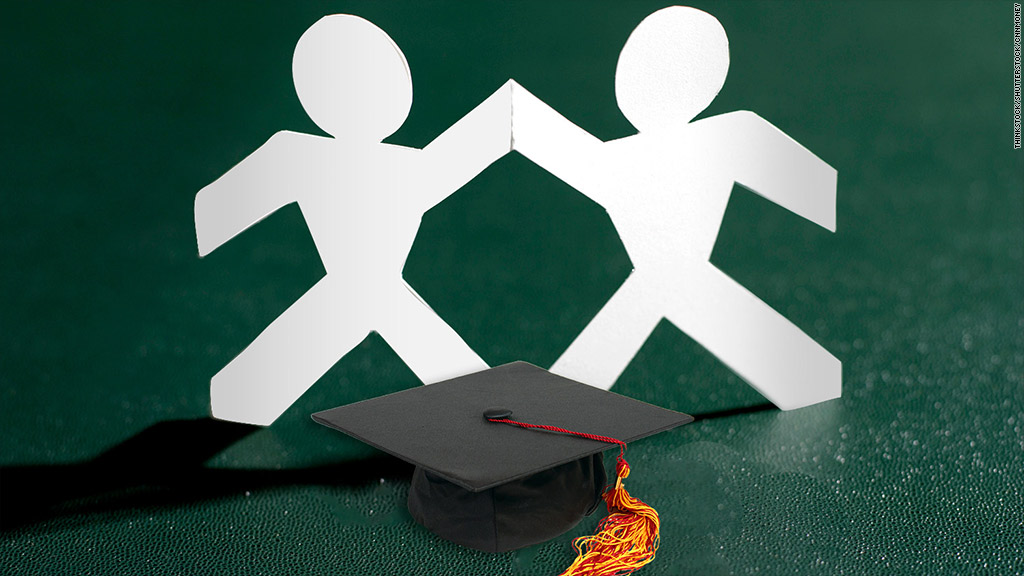 Even though the federal government doesn't recognize same-sex marriage, the Department of Education won't let this stance impact its financial aid decisions any longer.
Starting with the 2014-2015 Free Application for Federal Student Aid (FAFSA), the form college students use to apply for federal financial aid, the department will use income and financial information from both same-sex parents to determine aid eligibility.
Currently, only one parent in a same-sex couple can be included on the form, since the Defense of Marriage Act, which defines marriage as between one man and one woman, prevents their marriages from being recognized by the federal government.
Related: 'What legalizing gay marriage means for our money'
Same-sex couples still won't be classified as married on the new form, but they will be able to identify as "unmarried and both parents living together." Other language on the form will also be modified -- "mother" and "father" will become "Parent 1" and Parent 2," for example.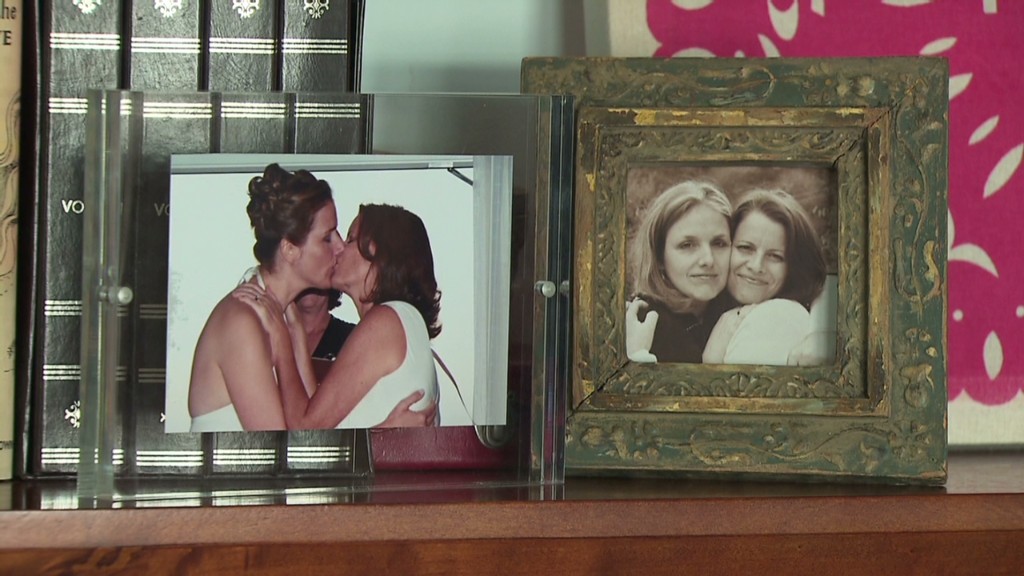 When both same-sex parents are included on the FAFSA, their combined incomes and financial situations will be used to determine the financial need of a student, which could result in less aid for some students. For a small number of students, however, including an additional family member on the form could actually boost the amount of aid -- if that person's income is low enough.
Related: Marriage ruling could save same-sex couples thousands
"These changes will allow us to more precisely calculate federal student aid eligibility based on what a student's whole family is able to contribute and ensure taxpayer dollars are better targeted toward those students who have the most need, as well as provide an inclusive form that reflects the diversity of American families," U.S. Secretary of Education Arne Duncan said in a statement.