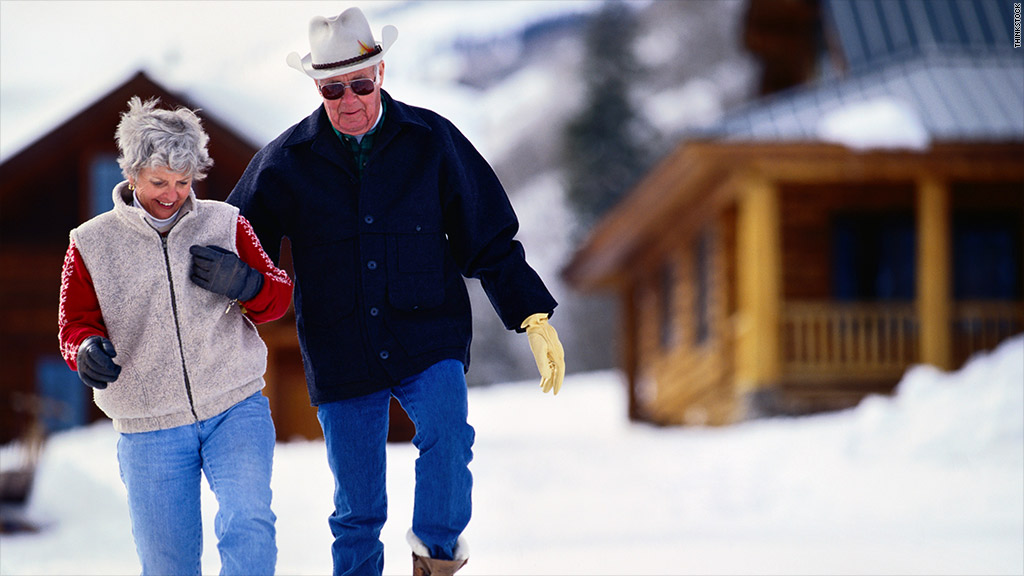 Despite its overwhelming popularity with retirees, Florida may not be the best place to spend your golden years, according to a report released by Bankrate Monday.
Instead, Tennessee and Louisiana topped Bankrate's list of the 10 most retiree-friendly states, which equally weighted cost of living, taxes, access to healthcare, crime rates and climate.
Some chillier spots, including Nebraska and North and South Dakota also made the list. They may not be dream retirement destinations, but these states are actually ideal for retirees because of their lower taxes and cost of living and lack of crime, according to Bankrate, a financial information website.
"If you can bear [South Dakota's] temperatures, it's a pretty good place to live on a fixed income," said Chris Kahn, an analyst at Bankrate.
Florida, meanwhile, is notably absent from the top 10. While it boasts warm weather and reasonable state and local tax rates, a relatively high cost of living and crime rate sunk the "Sunshine State" to nineteenth place, Kahn said.
Related: 25 best places to retire
These 10 states, however, offer a better balance between affordability and quality of life in retirement, according to Bankrate.
1. Tennessee: Not only does it have a Florida-like climate, but Tennessee also boasts the second lowest cost of living in the country. Combined with a low tax burden and great access to medical care, Tennessee is ideal for retirees living on fixed incomes, Kahn said. The only downside: the state has one of the country's highest crime rates.
One of the state's oldest towns, Sevierville, Tenn., provides close access to a national park where retirees can picnic, hike and fish, and it's an easy drive to Knoxville.
2. Louisiana: Another balmy locale, the state has an average temperature of 66.7 degrees -- behind only Hawaii and Florida for warmest average climate. Louisiana residents also enjoy low taxes, above-average access to medical care and a relatively cheap cost of living. Like Tennessee, though, it suffers from a crime rate that is among the nation's highest.
3. South Dakota: It may not be a retirement hot spot, but Bankrate says it should be. The state has the country's lowest crime rate, and an estimated state and local tax burden of just 7.6% -- lower than every state but Alaska. The downside: with an average temperature of 46 degrees over the past 30 years, it's pretty darn cold there.
For small town lovers, Aberdeen, S.D. holds a renowned film festival and has a historic downtown that plays host to farmers markets, haunted walking tours and holiday parades.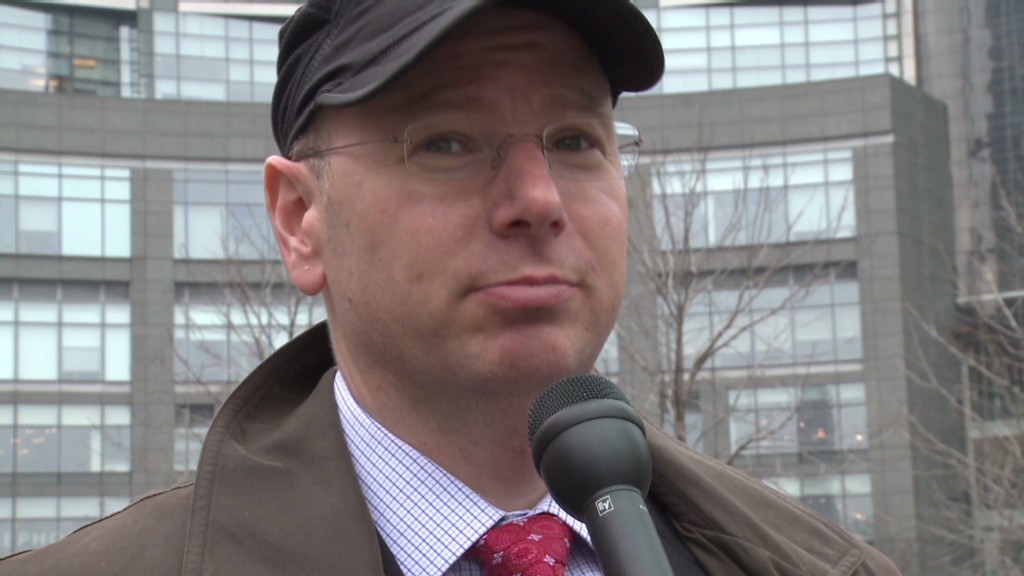 4. Kentucky: The Bluegrass State is one of many Appalachian states to dominate Bankrate's top 10. While it may not have Florida's sunny beaches, it does boast an extremely low cost of living, warmer-than-average temperatures and a below-average crime rate.
In Louisville, retirees can stay active by walking or biking on the Louisville Loop, a pedestrian path set to eventually cover more than 100 miles. The smaller town of Danville, Ky. meanwhile, is ideal for horse lovers.
5. Mississippi: Beyond its warm weather, Mississippi also provides cheap living costs and a lower tax burden. But retirees may want to choose where they live carefully: the state has a high crime rate and subpar access to medical care. It has only 178 doctors per every 100,000 residents -- almost 100 less than the national average.
6. Virginia: This coastal state came in above average for most factors that Bankrate analyzed, including climate, access to healthcare and cost of living. Its crime rate is one of the lowest in the country, with only 2,446 property and violent crimes per 100,000 people.
An affordable college town, Lynchburg, Va. offers the beauty of the foothills of the Blue Ridge Mountains, as well as historic Civil War sites.
7. West Virginia: Another Appalachian state, West Virginia is boosted onto the list by low crime, a cheaper cost of living and above-average access to medical care. Still, it has a colder climate than some of the other states.
Quiz: Where's your dream retirement?
8. Alabama: Warm temperatures, low state and local taxes and a relatively low cost of living all pushed Alabama into the top 10. Yet it suffers from below-average access to medical care and a relatively high crime rate, with 4,026 crimes per 100,000 people -- almost double that of Virginia.
Home to a campus of the University of Alabama, Huntsville, Ala. offers botanical gardens and nature preserves and 19th century architecture. Near the Georgia border, Fort Payne, Ala. is a quintessential small town with activities that include an annual fiddling convention and a stop at the "world's largest yard sale."
9. Nebraska: Beyond its cornfields, Nebraska offers excellent access to hospital care, a below-average crime rate and living costs among the country's cheapest. But with a lower than average temperature, it's another state for retirees who don't mind the cold.
10. North Dakota: Like neighboring South Dakota, this state is not for retirees looking for warm weather. But it does have the second lowest crime rate in the nation, a mild estimated tax burden of 8.9% and 5 hospital beds available for every 1,000 residents.
Money 101: Planning for retirement
To compile the list, Bankrate analysts ranked climate using average temperatures over 30 years (1981-2010) and valued cost of living with statistics from the Council for Community and Economic Research. Taxes were ranked using the Tax Foundation's analysis of state and local tax burdens. Access to healthcare was based on hospital beds per 1,000 residents and doctors per 100,000 residents from the Kaiser Family Foundation and U.S. Census Bureau, while crime rates were ranked using violent and property crimes per 100,000 people from the 2011 FBI Uniform Crime Report.