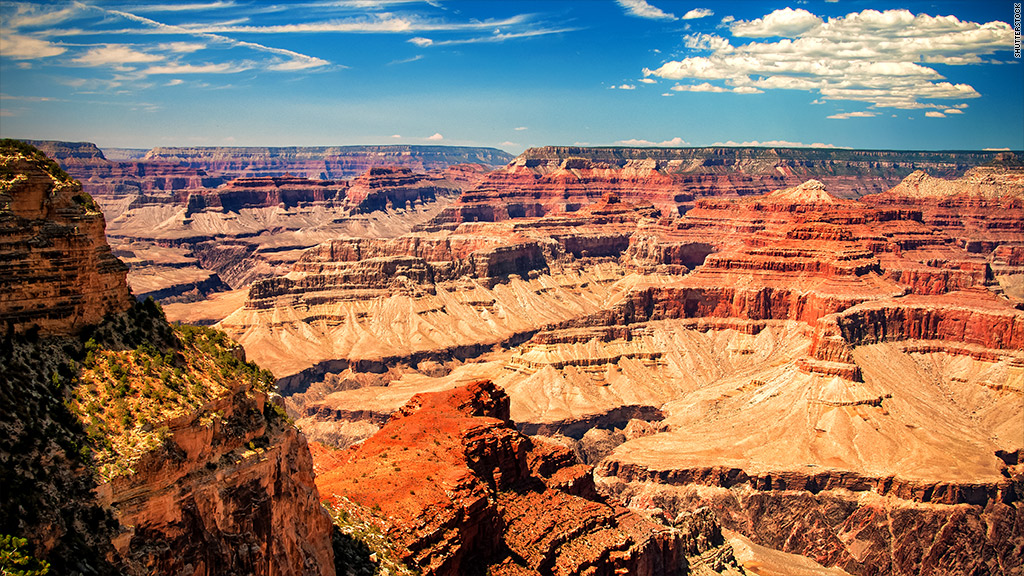 Heading to the Grand Canyon this summer? You may be in for a long wait in your car at the entrance gate.
As Americans start planning their summer holidays, vacationers should prepare for long lines, shorter visitors' center hours, locked restrooms and overflowing trash cans, all thanks to federal budget cuts.
Say goodbye to ranger-guided walks through awe inspiring sequoias of the Mariposa Grove at California's Yosemite National Park. They've been canceled this year, at least until September.
North Carolina's Blue Ridge Parkway is closing some 400 campsites.
Hawaii's USS Arizona Memorial, honoring Marines killed at Pearl Harbor, is now starting its last public tour two hours earlier, at 1 p.m.
At the Everglades National Park in Florida, there will be fewer nature programs at the Shark Valley Visitor Center and campgrounds will only be cleaned once a day, instead of twice.
"Visitors will have to plan ahead more than they might normally have to," said John Garder of the National Parks Conservation Association, an advocacy group for the parks. "Call ahead and make sure your campground (and its facilities) is going to be open."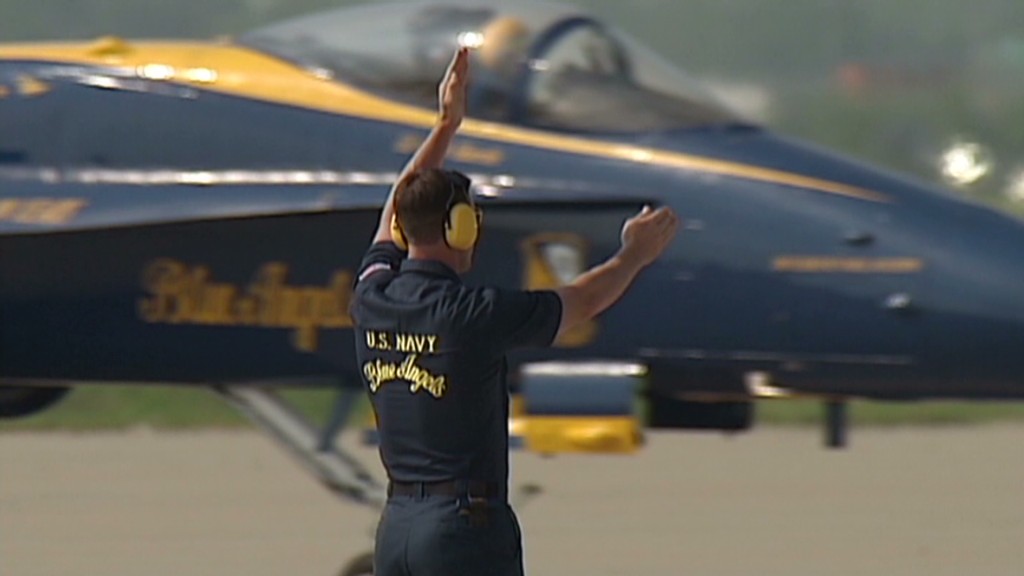 Forced spending cuts are shaving $85 billion from the federal budget. It includes $183 million from the National Parks Service, which runs 401 national parks, memorials, lakeshores, parkways and historic sites. In 2012, 283 million people visited these parks.
The National Parks has furloughed 760 officers of the U.S. Parks Police, that patrol monuments on the National Mall in Washington and federal parks in New York and San Francisco. They're taking 14 days of unpaid time off -- a day out of every two weeks -- from late April through September. The parks have managed to avoid furloughs for other employees.
Like most federal agencies, the National Park Service has already weathered a longtime hiring freeze. This year, there are 900 fewer full time staffers, including biologists and clean water specialists, Garder said.
With a mandate to trim 5% of its budget by September, it is hiring 1,000 fewer seasonal employees, like additional park rangers that help out during the busy summer travel season.
Related: Public defender hard at work on furlough week
Other changes are being considered -- summer evening hours may be trimmed at the National Mall in Washington, since there will be fewer park officers to keep it safe at night, Garder said.
During the National Cherry Blossom Festival in April, Parks Director Jonathan Jarvis said he noticed "trash cans overfilled and fewer rangers than was normal," at a House hearing on budget cuts last month.
At Arizona's Grand Canyon National Park, spring break visitors faced longer lines at entrance gates, because the park couldn't deploy extra manpower during a busy period like it usually does. The waits will likely get much worse in the summer, said spokeswoman Maureen Oltrogge.
The Grand Canyon gets 4.5 million visitors a year. The park had to cut 6 seasonal workers and operate with fewer staff members because positions went unfilled, Oltrogge said. Visitor center hours will be cut by two hours each day, and bathrooms may not be cleaned for longer periods of time. Hikers and campers seeking permits should also expect longer wait times, she said.
Related: Lawmaker: Seniors should pay more for national parks
"We hope that visitors are not impacted by those cuts, but you can't cut well over a million dollars from a park this size without feeling and noticing that," Oltrogge said.
One national park was able to forgo some of its spending cuts with community help.
To meet its 5% budget cut, Yellowstone National Park delayed snow plowing at several roads leading into the park by a few weeks. The chambers of commerce in Cody and Jackson, Wyo., raised $170,000 to pay to plow the parts of the roads leading from their towns.
Park advocates praised the move but warn that private fundraising is not a long-term or viable solution at other places. After all, Jackson Hole has the reputation as a playground for the rich and famous, with homes owned by movie stars and billionaires, such as heirs to the Wal-Mart (WMT) fortune.
"While that's a generous thing for these partners to do, it's not sustainable," said retired park service superintendent Joan Anzelmo, spokeswoman for the Coalition of National Park Service Retirees. "What's going to happen next year? If these cuts continue over the long term, we're in real trouble."