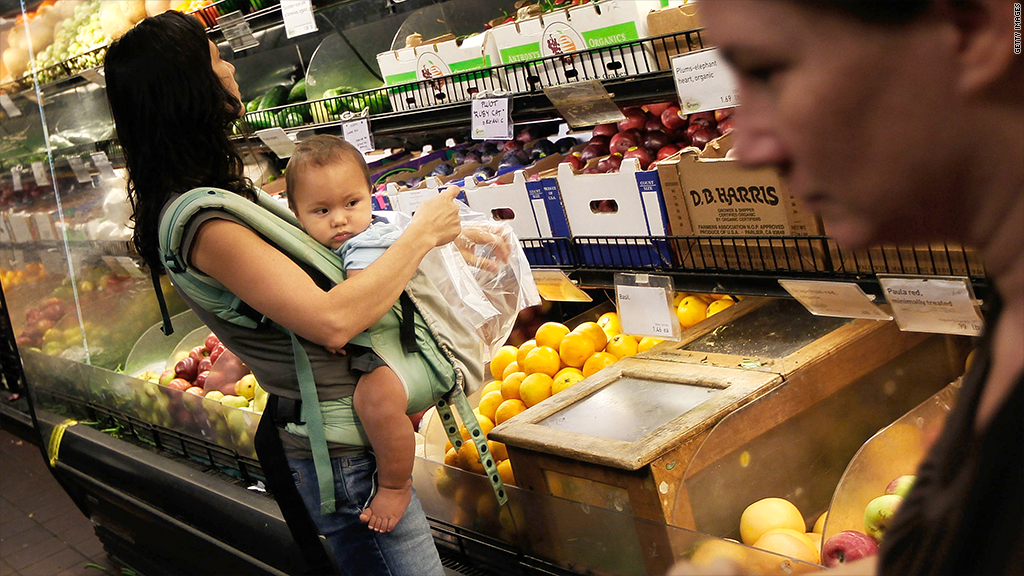 American consumers are spending nearly 10% more than they did four years ago when the country was reeling from the effects of the financial crisis, according to an analysis of the spending behaviors of millions of Mint.com account holders.
In the first quarter of 2013, the average household spent roughly $4,220 per month -- up from about $3,870 in the same period of 2009, according to the inflation-adjusted consumer spending index released Wednesday by Intuit, which owns personal finance site Mint.com.
Based on the spending behaviors of roughly two million Mint.com account holders who have shared their information with the firm, the index is weighted to reflect the average spending of American households.
So what's driving the jump in spending? Consumers are shelling out more for everyday staples like groceries and gas, while also eating out more and giving more to charities, according to the index.
"The data we've examined here reflects a period when the country recovered from one of the most dramatic economic shifts in recent history -- showing how consumers tightened, and have since loosened spending," Scott Baker, a Stanford University economist who helped develop the index, said in a statement.
Cost of living: How far will my salary go in another city
Grocery spending is up 17%, with households spending an average $316 a month in the first quarter of this year, compared to $269 in the same period of 2009, according the index. While it's likely driven partly by a spike in food prices, Intuit said the increased spending is also influenced by the higher prices of premium groceries.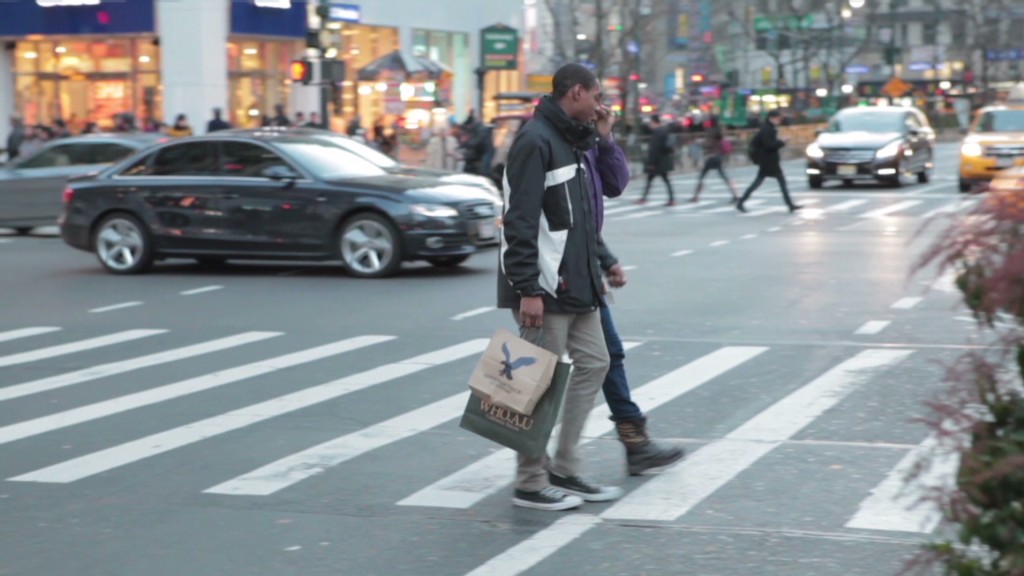 For example, in California, shoppers are spending nearly 20% more at high-end grocers like Whole Foods while spending less at more general grocery stores.
Spending at the pump has also spiked. Overall, the average household spent $198 a month on gasoline in the first quarter of 2013, nearly double the $110 spent during the same time in 2009, according to the index. Higher prices are the main cause, with the price of crude oil doubling in the past four years.
Some states have been hit much worse than others, however. In Wyoming, spending on gas was almost triple the average spent in 2009's first quarter, while Pennsylvanians' are spending about 31% more.
Related: What an Internet sales tax will cost you
Spending on healthcare -- which includes out-of-pocket medical and pharmaceutical costs as well as fitness spending, such as gym memberships -- also grew rapidly, with average spending up by more than 30%.
Spending at restaurants, ranging from fast food and coffee shops to fancy dining, is up 11% compared to 2009. Average households spent $212 a month in the first quarter of this year, compared to $192 in 2009.
And young people are eating out the most, according to the index, with spending up nearly 40% by those under 36 years old.
Americans are also getting more generous, with gifts and charitable donations up by nearly 50% compared to 2009, with average monthly donations jumping from $73 to $107, the index said.