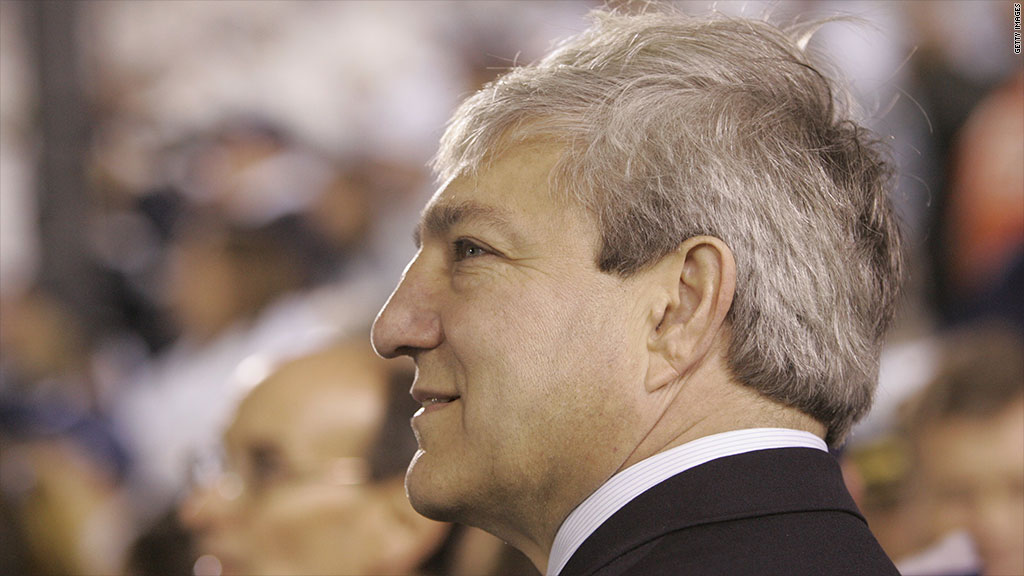 Presidents of public universities are taking home bigger paychecks, and a growing number are raking in more than $1 million. But Graham Spanier, the former head of Pennsylvania State University, who was fired amid a sex abuse scandal, takes the cake, earning $2.9 million in fiscal 2011-2012.
The median pay package for public university presidents, including deferred compensation and other one-time payments, jumped 5% to $441,392 for the 2011-2012 fiscal year, according to a Chronicle of Higher Education analysis of 212 presidents at 191 institutions. Meanwhile, the median base salary rose 2% to $373,800.
Four presidents saw their pay cross the $1 million threshold (see table of top ten earners below), up from three in the previous year. In most cases, this was the result of an already high base salary combined with a big bonus and deferred compensation, severance or retirement payments.
Related: Student debt delays spending, saving - and marriage
"There's been a continual trend where we see more presidents crossing that million-dollar mark -- the rich are getting richer," said Jack Stripling, a senior reporter at the Chronicle of Higher Education who works on the annual college compensation report.
Graham Spanier topped this year's list of highest-paid presidents, receiving $2.9 million in total compensation for fiscal 2011-2012. Spanier was fired in 2011 from Pennsylvania State University amid charges that he allegedly mishandled the Jerry Sandusky sex abuse scandal.
His pay package included $1.2 million in deferred compensation, which is a lump sum payment that many universities give presidents after they have been on the job for a specific length of time. It also included a base salary of $350,959, a $1.2 million severance, and $82,557 in payments made to his retirement accounts, the Chronicle reported.
Related: Colleges with biggest bang for the buck
Penn State said that including severance and deferred compensation in Spanier's total pay "skews the results."
"By including deferred compensation Spanier earned over his 16 years as president, which was part of an existing contract, the Chronicle survey obviously is not comparing 'apples to apples' with annual salaries of other presidents," a university spokeswoman said.
But the big pay package may still come as a surprise to some.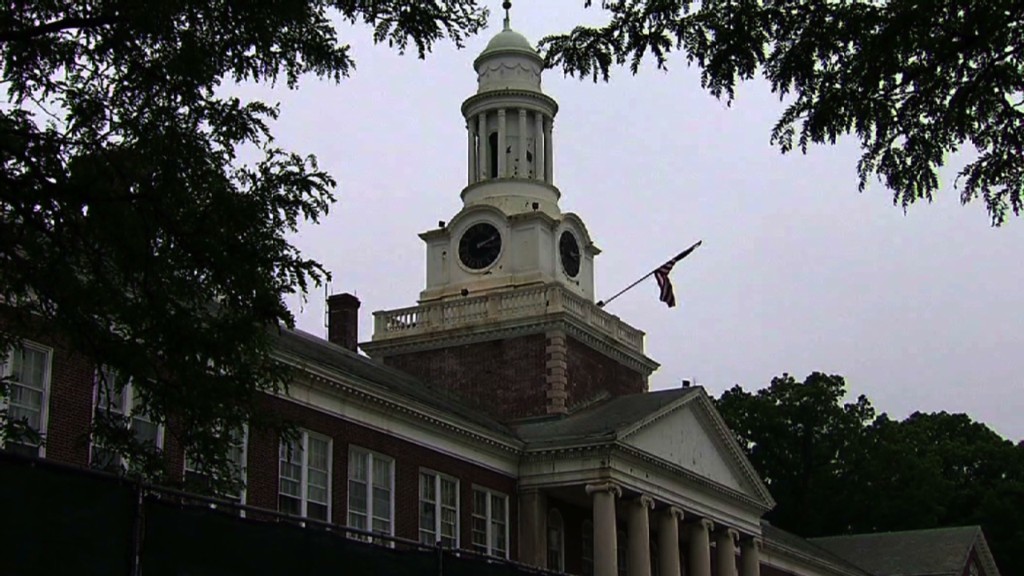 "From the point of view of people who look at Dr. Spanier as complicit or disengaged relative to the Sandusky molestation scandal, this is a bitter pill to swallow I'm sure," said Stripling. "It also says something about presidential pay that a lot of compensation is stacked toward the end of a career no matter how a career ends."
Such high compensation for public university presidents appears even worse amid huge state budget cuts and tuition hikes at public universities.
"Boards and presidents are at pains to defend this type of compensation ... and in the grand scheme of a university budget this [pay] is usually a drop in the bucket -- and for better or worse, this is the market rate," Stripling said.
Related: 41% of college grads overqualified for what they do
Plus, many institutions are now drawing on private funding -- like donations -- to pay their presidents rather than relying on public funding, he said.
And while pay is rising among public university presidents, it still doesn't compare to the fat paychecks private college presidents are getting. According to the Chronicle's most recent analysis of 2009 pay of private college presidents, 36 received pay exceeding $1 million and the average base salary was $397,860.
Highest-paid public college presidents in 2011-12
| Name | College | Total compensation |
| --- | --- | --- |
| Graham B. Spanier* | Pennsylvania State University | $2,906,271 |
| Jay Gogue | Auburn University | $2,542,865 |
| E. Gordon Gee | Ohio State University | $1,899,420 |
| Alan G. Merten | George Mason University | $1,869,369 |
| Jo Ann M. Gora | Ball State University | $984,647 |
| Mary Sue Coleman | University of Michigan | $918,783 |
| Charles W. Steger | Virginia Tech | $857,749 |
| Mark G. Yudof | University of California | $847,149 |
| Bernard J. Machen | University of Florida | $834,562 |
| Francisco G. Cigarroa | University of Texas | $815,833 |