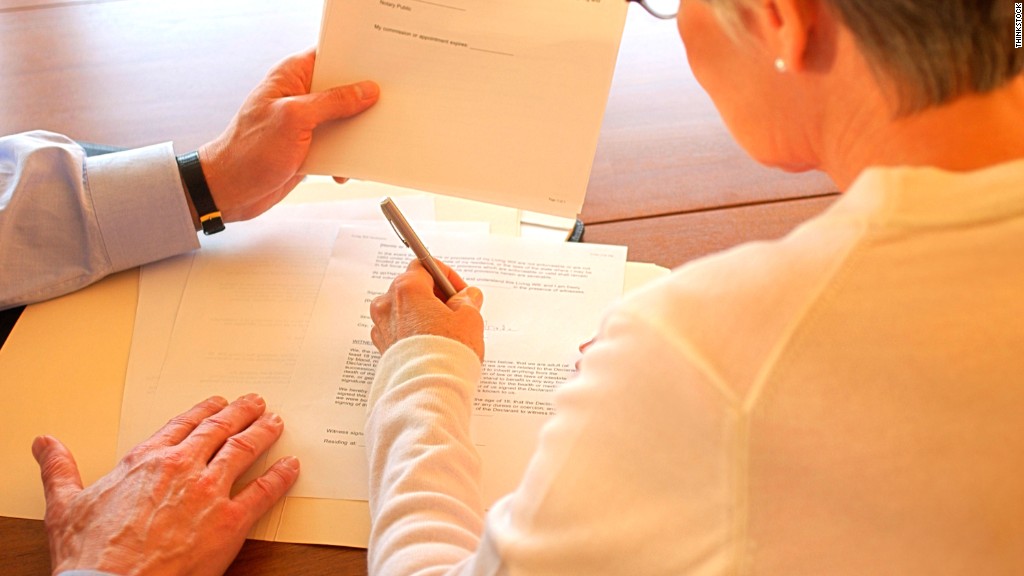 Federal and state officials are looking into so-called "pension advances," deals they say are digging retirees and military veterans deep into debt, while also putting individual investors at risk.
The advances, in which retirees sign away a portion of their monthly pension check for an upfront cash payment, hit pensioners with hidden fees and interest rates of 35% or higher, critics say. Investors, who usually provide the upfront cash, can also face high fees as well as the risk of losing their investment if the pensioner stops paying.
On Monday, a U.S. Senate committee said it is investigating pension advances to determine whether the deals come with "illegally high rates of repayment interest" and defraud or mislead investors.
Pension advance firms use the Internet and ads in niche publications to market the deals (also called "pension sales" or "buyouts") to those with military, government or corporate pensions.
Here's how they work: In exchange for a lump sum cash payment, pensioners give up all or some of their monthly pension checks for a period of time, usually for between five and 10 years. In many cases, the upfront cash is provided by individual investors -- often retirees themselves -- who are drawn to the promise of a low-risk investment that provides monthly payments with an annual return of 7% or higher.
But there is a costly flip side to these deals: They often include additional fees that help push the effective interest rates on the loans to anywhere from 27% to 106%, according to an analysis by the National Consumer Law Center. Often, the retiree is required to purchase a life insurance policy -- with the firm or investor named as the beneficiary -- to insure that the pension payments continue.
Related: Amateur investors tap 401(k)s to buy homes
The firms usually claim the advances do not qualify as loans so they do not need to follow banking regulations, such as providing written disclosures of the effective interest rates. Yet some state regulators, like New York's Benjamin Lawsky, say the advances appear to be "payday loans in sheep's clothing."
New York's Department of Financial Services announced this month that they are investigating 10 pension advance firms to determine if they committed fraud, used deceptive advertising or violated state usury laws, which limits the interest rates charged on loans. Massachusetts is also investigating many of the same firms.
Only one of the firms under investigation responded to requests for comment. That firm, Veterans Benefit Leverage, says that its transactions are legal and customers are aware of the costs.
And while federal law bans the "assignment" of a military veteran's retirement or disability pension to a third party, the firms say the transactions are legal since the pensioner retains control and makes payments out of their own bank account each month. Still, some judges have ruled that the advances are illegal and unenforceable, meaning pensioners have the right to stop payments -- leaving the investor high and dry.
With his credit ravaged by money troubles and an earlier personal bankruptcy, Charles Steen, a 71-year-old Corona, Calif., resident, was unable to get a credit card or bank loan to help make ends meet.
Money 101: Planning for retirement
To help him pay off payday loans, he took out an advance against his $1,028 monthly retirement pension from his years working at Hunt-Wesson Foods, now owned by ConAgra.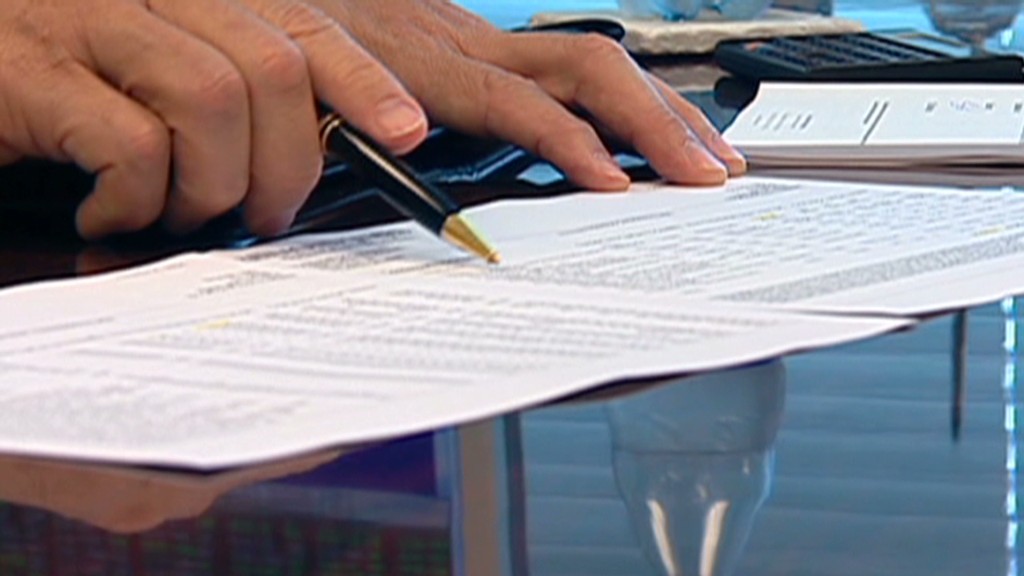 In exchange, he received an $8,000 payment from Cash Flow Investment Partners, a firm that is currently being investigated by the state of New York. Steen said he agreed to make monthly payments of $284 for five years. By the end of the advance term, he'll have paid $17,040, which works out to an effective APR of 35%.
Once the advance's $300 "origination fee" and the extra $86 a month he pays on the 10-year life insurance policy that he had to take out to secure the deal is added in, the effective interest rate tips even higher.
"It was my only option," he said.
Investors should also be wary of the deals, which are usually not subject to oversight by the Securities and Exchange Commission, can carry commissions of 7% or higher and are difficult to liquidate, federal officials said.
In April, the Arkansas Securities Commissioner issued a cease and desist order against Little Rock-based Voyager Financial Group, LLC, alleging it had illegally arranged the sale of pension payments to hundreds of investors without properly registering them as securities.
Related: Retirement savers lose $117K to unexpected events
Less than a year after 50-year-old California resident Lawrence Vicari spent $62,574 to purchase $90,000 worth of pension payments over a decade through Voyager, the pensioner stopped making the monthly $750 payments, said his attorney Suzelle Smith.
"The investor pays out their money, and then that money is gone," Smith said. "He's lost what he had hoped would be a secure investment, largely for medical bills."
Vicari filed a class-action lawsuit against Voyager, alleging that he and other investors had been misled to believe that their investments would be "risk-free."
Christopher Shaw, Voyager's attorney, said that Vicari was clearly warned of the possible investment risk within the signed contracts.