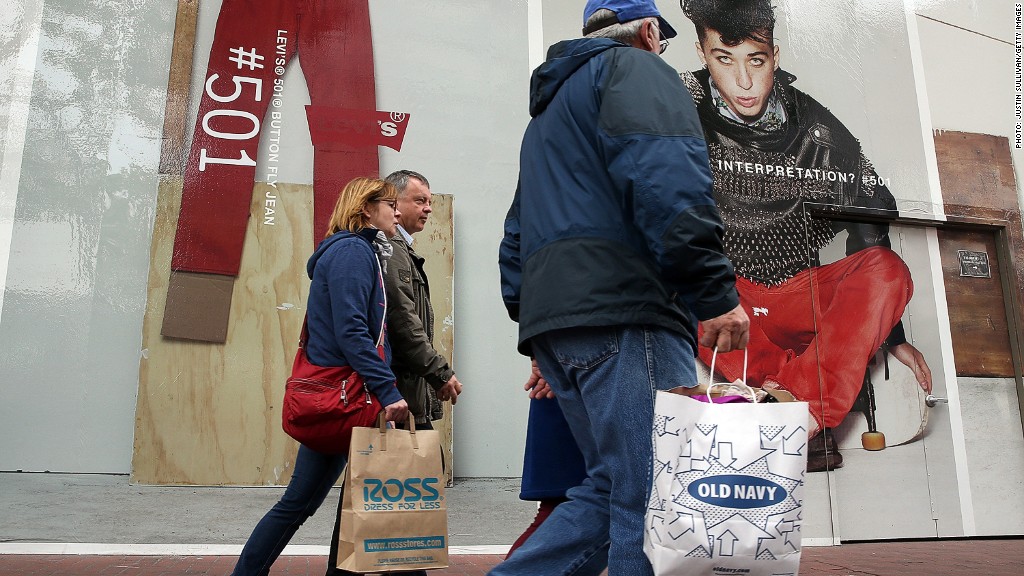 Consumer confidence surged to a five-year high in May, fueled by increased optimism about an improving job market.
The Consumer Confidence Index, which gauges how consumers feel about the economy each month, rose to 76.2 in May -- its highest reading since February 2008, according to research firm The Conference Board.
It's up significantly from last month's reading of 69, and is also higher than the 72.5 predicted by economists surveyed by Briefing.com.
Consumer confidence has been on the rise for the past two months after plummeting in March when Americans worried about the effects of automatic government budget cuts.
Related: Consumers spending nearly 10% more than in 2009
Fueling the increase: consumers feel more positive about current business and job-market conditions and are considerably more upbeat about future prospects of economic and job growth, said Lynn Franco, The Conference Board's director of economic indicators.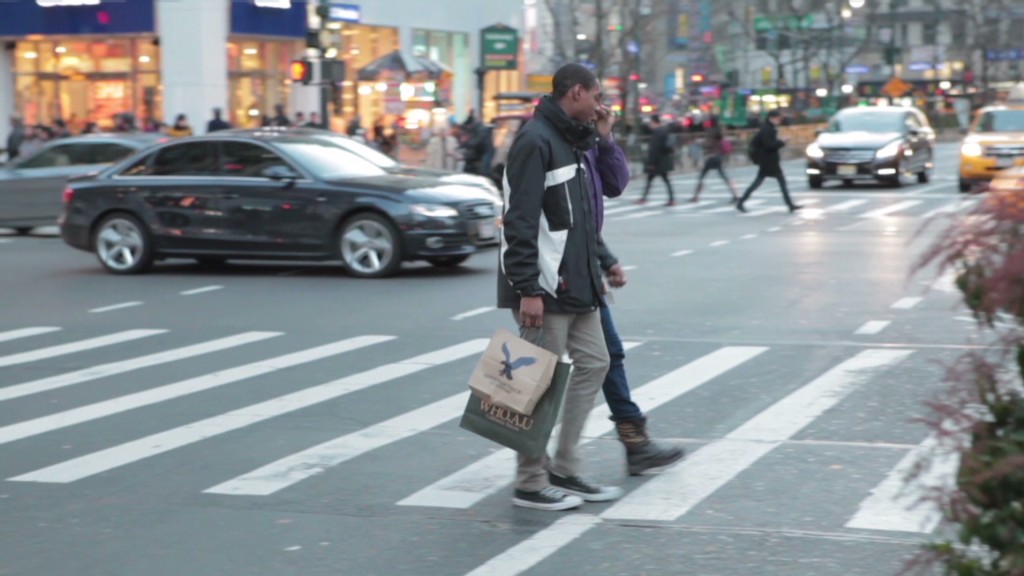 "Back-to-back monthly gains suggest that consumer confidence is on the mend and may be regaining traction it lost due to the fiscal cliff, payroll-tax hike and sequester," Franco said in a statement.
Consumers expecting more jobs in the months ahead rose to 16.8% from 14.3%, while those expecting a drop in jobs decreased from 21.8% to 19.7%.
The confidence comes on the heels of last week's positive report that there were fewer claims for unemployment benefits last week, signaling that the government could report more jobs were added in May than the 165,000 last month.