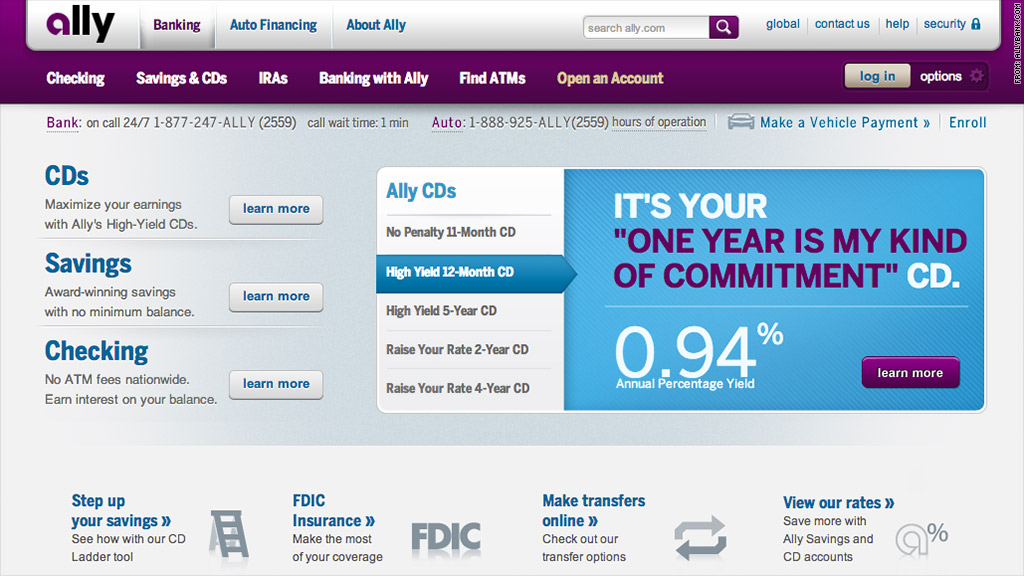 When it comes to checking accounts, not all banks are created equal.
Ally Bank, Charles Schwab Bank (SCHW), First Republic Bank, Citibank (C) and Bank of America (BAC) top the list, according to a Pew Charitable Trusts review of checking account disclosures, overdraft fees and dispute resolution policies at 36 of the nation's 50 biggest banks.
These banks did the best job of informing consumers about checking account fees and terms clearly and concisely. They also minimize the overdraft fees consumers are hit with if they overdraw their account, and let customers take disputes to court rather than requiring them to waive their right to a jury trial, Pew found.
But even out of the highest-rated banks, none had perfect scores in every single category.
Ally Bank, an online bank, was a top pick because it doesn't charge overdraft fees when customers overdraw accounts at an ATM or during point-of-sale purchases. Ally also doesn't engage in the practice of reordering transactions from highest to lowest dollar amount when processing them, in order to maximize the number of overdraft fees it charges. But it didn't do so well in other areas. Pew found that Ally doesn't provide a grace period before charging overdraft fees, and doesn't provide a clear summary of checking account disclosures, for example.
"All banks showed there's room for improvement," said Susan Weinstock, director of Pew's safe checking project.
Fourteen banks couldn't even be ranked because details about their account policies aren't available to the public without visiting a branch in person.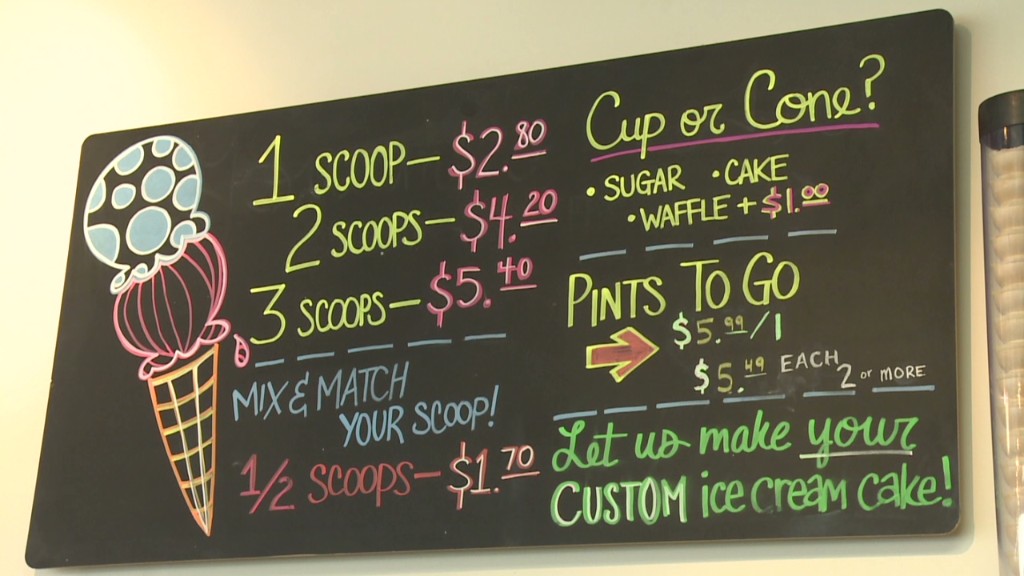 The lowest-rated banks included First Niagra Bank, KeyBank, Union Bank, Sovereign Bank and First Tennessee Bank. A full list of individual bank ratings can be found on Pew's website.
Sovereign Bank ended up on the bottom largely due to its overdraft policies. Pew found that Sovereign reorders transactions from highest to lowest amounts to boost overdraft fees. The bank also charges overdraft fees when an ATM withdrawal leads a customer to overdraw their account -- something many of the higher-ranked banks don't do, according to Pew.
Related: Credit unions' homey image starts to fray
Union Bank, meanwhile, was found to have some of the worst account disclosures. Pew said it fails to provide an easy-to-understand summary of its terms and fees and isn't clear about overdraft options and fees.
Union Bank and Sovereign Bank didn't immediately respond to requests for comment.
Pew recommends that the Consumer Financial Protection Bureau, the government's consumer watchdog, introduce new rules requiring banks to clarify their disclosures and provide clear and fair overdraft options. It also wants the bureau to require banks to charge overdraft fees that are "proportional" to what it actually costs a bank to provide the service. Finally, Pew urges the agency to ban banks from including mandatory binding arbitration clauses in checking account agreements, which are typically meant to prevent consumers from taking legal action against a bank.
"Better clarity and transparency for checking accounts will make this market more competitive and, as a result, more efficient," Pew stated in its report. "The [CFPB] has the authority to require changes to this fundamental marketplace, so that all consumers will have access to banks serving their customers through best practices."