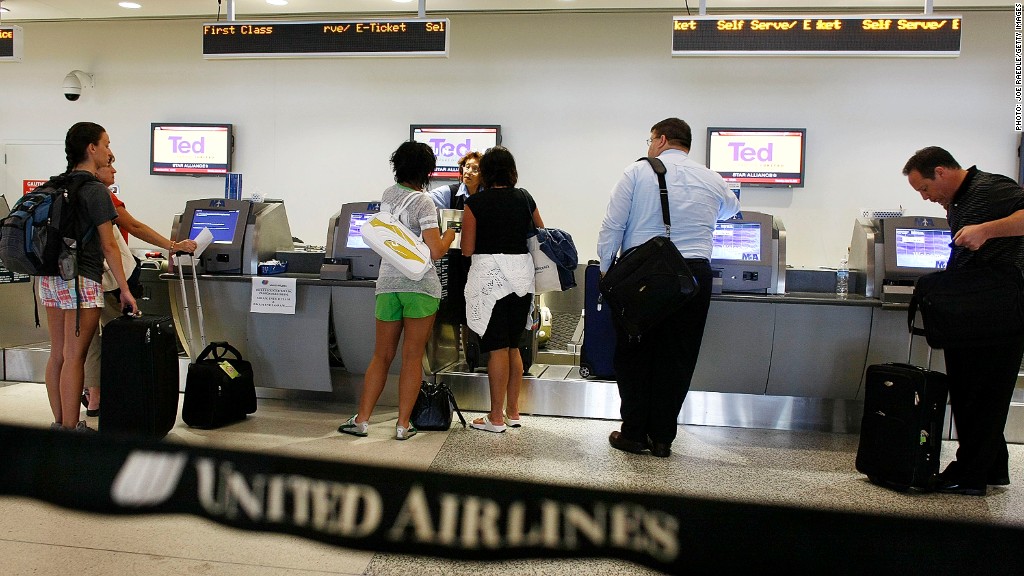 Would you pay $349 for a year's worth of checked bags? Or $499 for extra legroom for a year? United Airlines hopes so.
United (UAL) announced two new subscription programs this week where travelers prepay for a year of checked baggage fees or the ability to reserve seats in the so-called "Economy Plus" section near the front of the plane, which boasts extra legroom.
United says its the only airline to offer the subscription programs, which are priced based on travel destinations and number of travelers.
The new programs come as many airlines continue to tack on extra fees and upgrades -- from early boarding fees to charging for carry-on baggage.
United's checked baggage subscription starts at $349 a year for a single traveler checking one bag and flying within the continental United States, and climbs to $399 for the addition of a second checked bag. An Economy Plus subscription costs $499 a year for a single traveler in the continental U.S.
An additional $50 initiation fee for both subscriptions is currently being waived. Charges for overweight baggage would still apply, according to United.
Both price tags tag rise significantly if extra travelers and destinations further abroad are tacked on. For example, a subscription for two free checked bags during a year's worth of global travel for a husband and wife would cost $899. A year of Economy Plus travel in North and Central America for a family of four would run $999.
"We know fees are a concern to our customers," said Karen May, a United spokesperson. "What we are hoping they will see is the convenience of having prepaid for the bags."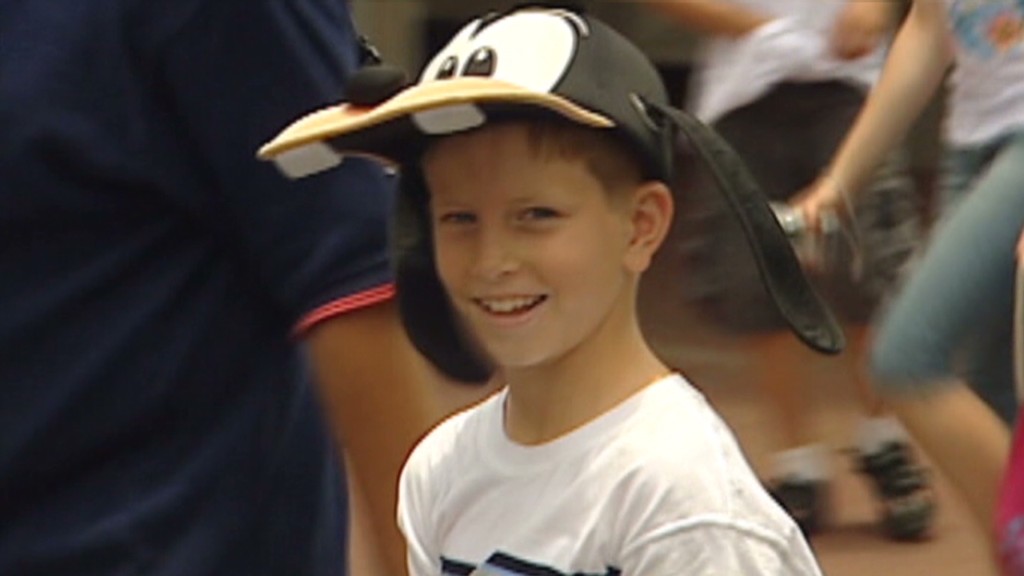 Currently, United charges $25 for the first checked bag and $35 for the second for U.S. travel. So for a single traveler checking two bags, a subscription would start paying off by the fourth round-trip flight.
The cost of Upgrading to Economy Plus varies depending on the flight, according to United. A search of United's website shows that an Economy Plus upgrade for a one-way flight from New York to Los Angeles in July would cost between $71 and $89 depending on the seat.
Some frequent travelers should make sure they aren't already receiving these perks. United credit card holders receive one or two free checked bags depending on the card, while some frequent fliers receive free bags depending on mileage status, according to United's website. And customers with Premier-level mileage status will continue to receive complimentary Economy Plus seating when available, United said.