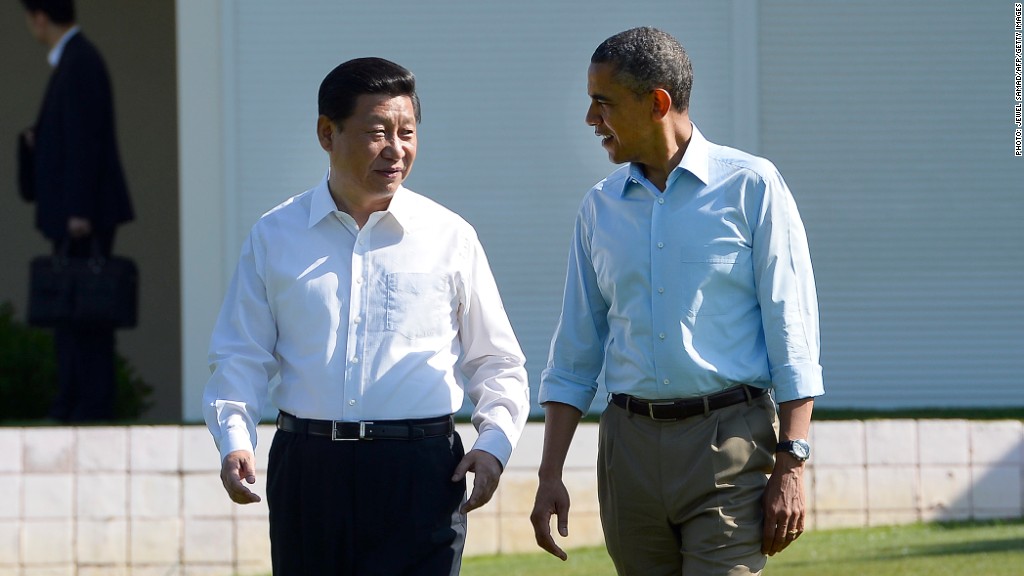 A landmark two-day summit between President Obama and Chinese President Xi Jinping wrapped up without a breakthrough on the thorny issue of cybersecurity.
The two leaders spent much of Saturday discussing the issue, which has gained prominence in recent months as private security firms and U.S. officials have become increasingly willing to speak publicly about alleged Chinese activities.
White House National Security Adviser Tom Donilon said the issue was "at the center of the relationship" between the two countries.
"It is not an adjunct issue," he said. "It's an issue that is very much on the table at this point."
Donilon said much of the discussion was focused on the theft of intellectual property -- a prime concern of the U.S. business community.
"It's quite obvious now that the Chinese senior leadership understand clearly the importance of this issue to the United States," Donilon said.
China has consistently denied any involvement in cyberattacks.
Xi said at a press conference Friday that China has itself been the victim of cyberattacks, but expressed optimism about working with the U.S. on the issue.
But no firm commitments on cyber-related issues were secured at the conference. Instead, the leaders announced a joint effort to combat climate change.
Related story: The Internet's most dangerous sites
The United States has recently adopted a new strategy for combating what officials see as a persistent threat to the American military and economy: It has started naming China -- and its armed forces -- as the source of cyberattacks that pilfer military, trade and industry secrets.
The change in tactics follows years of virtual silence from American officials on the issue. The government's claims have been bolstered by a growing chorus of security firms and companies who say they have been attacked by Chinese hackers.
Related story: How porn links and Ben Bernanke snuck into Bitcoin's code
The New York Times and Wall Street Journal have said they were hacked. Cybersecurity firm Mandiant said it has traced other attacks to a Chinese military unit. A second security firm, Kaspersky Lab, fingered a China-based cyber-espionage group that has attacked more than 350 victims in 40 countries.
China is not the only country believed to be involved in cyberattacks. The existence of several other state-sponsored cyberweapons has also been reported in recent years, with names like Stuxnet, Duqu and Flame. The U.S. government is widely believed to have played a role in developing some of those viruses, with an eye toward containing Iran.