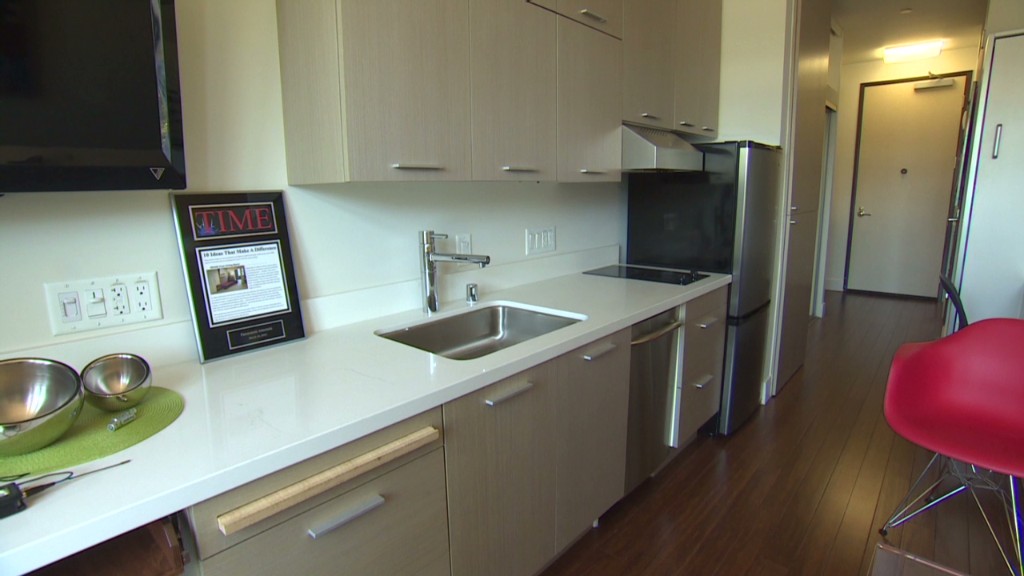 Move over McMansions: These days, pint-sized, micro-apartments are all the rage.
Typically ranging between 180 and 300 square-feet, these tiny apartments are becoming increasingly popular among the young-and-single set and even some retirees, seeking affordable places to live in the nation's costliest cities.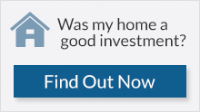 Nowhere is the micro trend hotter than in Seattle. More than 40 micro-apartment developments have been built in the city in the past three years, according to Jim Potter, chairman of Kauri Group, a Seattle-based developer. Many of these apartment buildings offer shared patios, roof decks and even communal kitchens. (Zoning laws in Seattle allow up to eight apartments to share one kitchen).
Other emerging micro-apartment hotspots include San Francisco, Boston, Providence, R.I., New York and Portland, Ore., where Kauri is building a new complex.
The key selling point is affordability. In Seattle, 250-square-foot apartments rent for under $800 a month, almost half the average $1,400 people pay for newly built studios of 400 square feet or more in the city, according to Potter.
Related: Inside the ultimate man cave
In San Francisco, Patrick Kennedy of micro-apartment developer Panoramic Interests, rents 295-square-foot apartments for $1,600, about a third less than the going rate for newly built studios in the area.
Living in tiny spaces requires big lifestyle adjustments. When Aron Susman moved his commercial real estate information company, TheSquareFoot, from Houston to New York, the 30-year-old bachelor went from a 1,700-square-foot apartment to just over 200 square feet.
"At first, it was shocking," he said. "I had a closet in Houston that, I swear, was bigger than my whole apartment now. It causes you to go out and do things. I spend less time in my apartment."
He is able to walk to his office where he usually works late. During the evenings, he often meets up with friends, most of whom live in the neighborhood.
Related: Cities with the best parks
New York has always been known for its shoebox-sized apartments. But its mayor, Michael Bloomberg, wants to add to the stock of small apartments. He recently sponsored a micro-apartment design competition aimed at combating the city's shortage of affordable places for its one- and two-person households.
In some Manhattan neighborhoods, upwards of 70% of households consist of singles or couples, according to Eric Bunge, a partner in of nARCHITECTS.
The city recently awarded Bunge's firm a contract to develop a complex of 55 micro-apartments ranging from 250- to 370-square feet. When it opens in 2015, it will be the first micro-apartment complex built in Manhattan since 1955, when the city banned new studios of under 400 square feet. Rents will probably be in the low $2,000s and the building will offer communal living areas, including dens, a rooftop garden, and a fitness room, he said.
Related: 10 big, booming cities
Many modern micro-apartments have innovative, efficient designs marked by flexible features. Dining room tables turn into beds. Excess vertical spaces hold shelves. Banquette lids open for storage space.
Panaromic's recently completed 23-unit building includes a "Murphy Bed" that flips up and leaves a dining table behind that can seat five people, a work area, storage, exterior space, and Internet access -- all within 295 square feet. The kitchens have refrigerators, dishwashers and microwaves, but no conventional ovens.
Related 10 most polluted cities
Somewhat surprisingly, many seniors have moved into the new micro-apartments, said Potter. These empty-nesters seek to downsize from their full-sized homes, looking for an affordable, less high maintenance option.
No matter what your age, micro-apartments can take some getting used to -- unless you're already living in tight quarters. "We had a Japanese newspaper come and write a story about our apartments," said Kennedy. "Their conclusion was 'This is not a small space.'"