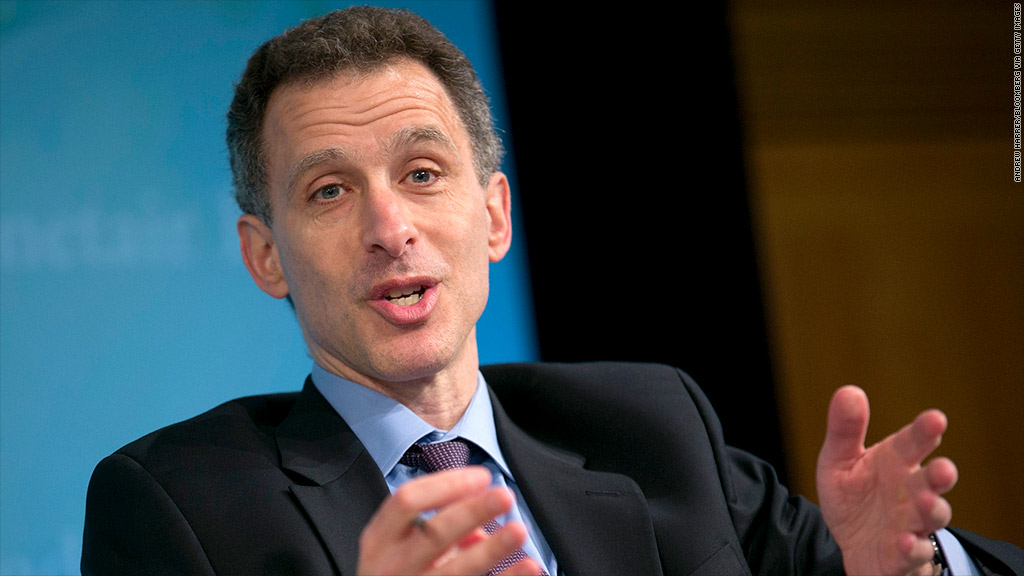 Federal Reserve officials are still in damage control mode , after comments about winding down stimulus frazzled markets last week.
Jeremy Stein, a Federal Reserve Board Governor, noted Friday that investors may have overreacted after Fed Chairman Ben Bernanke said the central bank may start slowing its stimulus program later this year.
Initially, stocks fell and bond yields rose following Bernanke's press conference last Wednesday. Since then, the 30-year mortgage rate spiked from 3.9% to nearly 4.5% -- its biggest one-week gain in 26 years.
Related: Scary times hit mortgage shoppers
But Stein urged the public not to read too much into the volatility.
Consumers and businesses "should take care not to over-interpret these movements," he said in prepared remarks. "We have attempted in recent weeks to provide more clarity about the nature of our policy reaction function, but I view the fundamentals of our underlying policy stance as broadly unchanged."
The comments echo speeches this week by other Fed officials, who have said that the Fed's controversial stimulus program could continue at full blast if economic growth doesn't live up to their expectations.
Ultimately, the policy depends on the economic data, not a calendar date, they've said.
Also Friday morning, Richmond Fed President Jeffrey Lacker said it wasn't "too surprising" when stocks and bonds both fell sharply in response to Bernanke's press conference last week. "Volatility is a normal part of the process," he added.
Lacker has largely been a critic of stimulus, but even he joined his colleagues in hammering home one key point: Investors should not confuse slower stimulus with a tightening in monetary policy.
"The Federal Reserve is not only leaving the punch bowl in place, we're continuing to spike the punch, though at a decreasing rate over the next year," he said.
The Fed's current stimulus program marks the third round of so-called quantitative easing, or QE3 for short, and entails buying $85 billion in Treasuries and mortgage-backed securities each month. The key question is: When will the Fed start to reduce the pace of those purchases each month, and when will it end the program completely?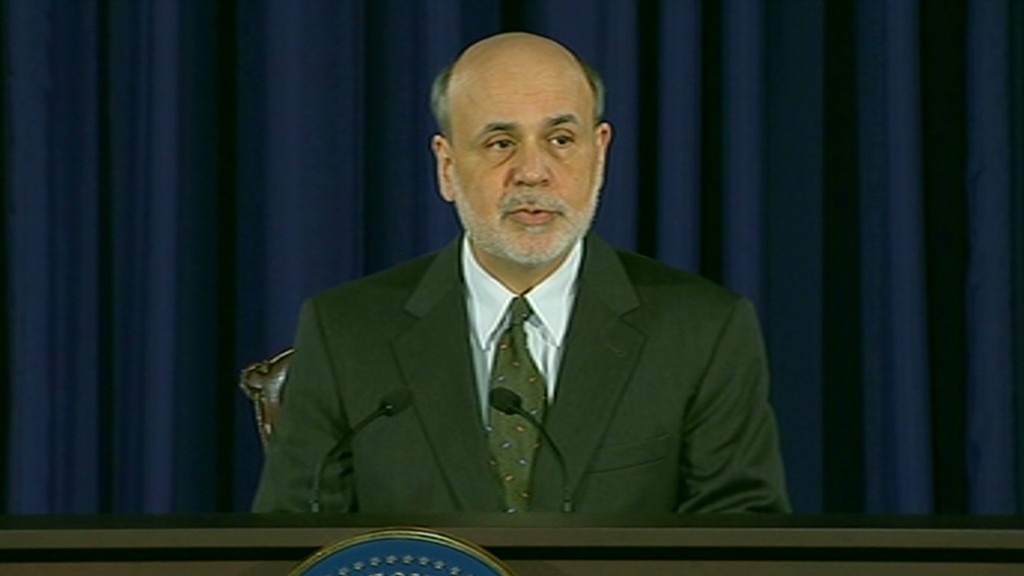 Last week, Bernanke said the Fed is considering tapering the program "later this year" and could bring it to an end in mid-2014, should the unemployment rate fall to roughly 7% over that time frame.
In his remarks Friday, Stein laid out September as a hypothetical time frame for tapering the program.
San Francisco Fed President John Williams will cap off the talkative week for the central bank, delivering remarks Friday afternoon.