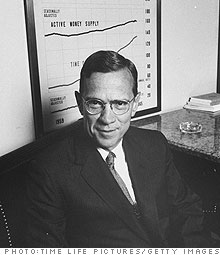 William McChesney Martin, Jr., the longest serving Fed chairman, once famously described the Fed's role as ''to take away the punch bowl just when the party gets going," referring to the need for the Fed to raise interest rates before asset bubbles are formed.
Martin's successors have since recited that quote hundreds of times, but few have successfully heeded its advice.
Instead, loose monetary policy was partially responsible for the debt crisis in the 1980s, the dot-com bubble of the 1990s and the housing bubble that popped in 2008. Essentially, the economy drank (and kept drinking) the Fed's punch until it had one heck of a hangover.
NEXT: Stability in Iceland
Last updated March 24 2011: 3:05 PM ET