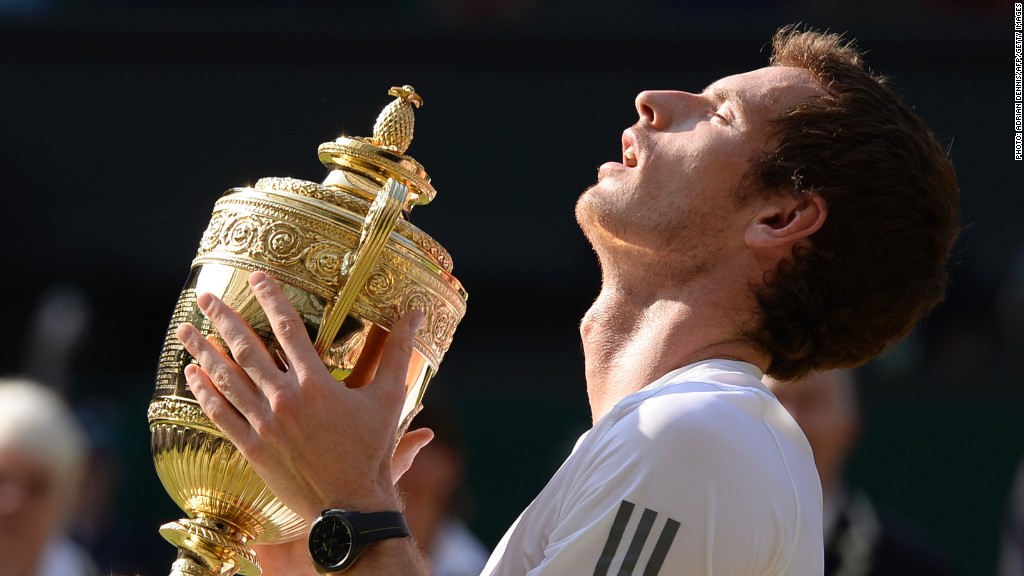 Andy Murray is set to win big from sponsorships and endorsement deals after becoming the first British tennis player in 77 years to win the prestigious Wimbledon men's championship.
The Scottish tennis professional is likely to double his off-court earnings to around £15 million ($22.5 million) per year from around £8 million, said Nigel Currie, director of sports marketing agency brandRapport.
Murray has risen over the last few years to be ranked number two in the world behind Novak Djokovic, the man he beat in Sunday's final.
After losing to Roger Federer in the Wimbledon final last year, he bounced back to scoop up an Olympic gold at the London 2012 Olympics and win the U.S. Open.
"He's not just a one-time grand slam winner now. This is his second -- this shows he's not a one-hit wonder," said Currie.
The sport of tennis has a broad, global appeal, much like golf, making Murray especially attractive for sponsors who want to market to people around the world, he said.
"This sport is one of the most global sports around. It reaches every country. Therefore the top players in those sports, their names and their faces, are known throughout the planet."
Related: LeBron will never be an endorsement star like Jordan
Of course, Murray will have difficulty reaching the elite star status Federer has enjoyed. Forbes estimates the Swiss tennis professional -- considered by many to be the best tennis player of all time -- earned $71.5 million over the past year even though his performance has been waning.
But the 26-year-old Murray still has room to grow. His management team XIX Entertainment have a strong track record in building former LA Galaxy soccer star David Beckham's earnings power.
"I think what he's got is a brilliant management team," said Currie. "They've got the experience of managing someone like [David] Beckham and that will be invaluable in keeping him on the right track and maximizing his potential as a global superstar."
Murray currently has sponsorship deals with the Royal Bank of Scotland (RBS), Adidas (ADDYY), Head (HEDYY) and watch-maker Rado Switzerland, which is part of the Swatch Group (SWGAF).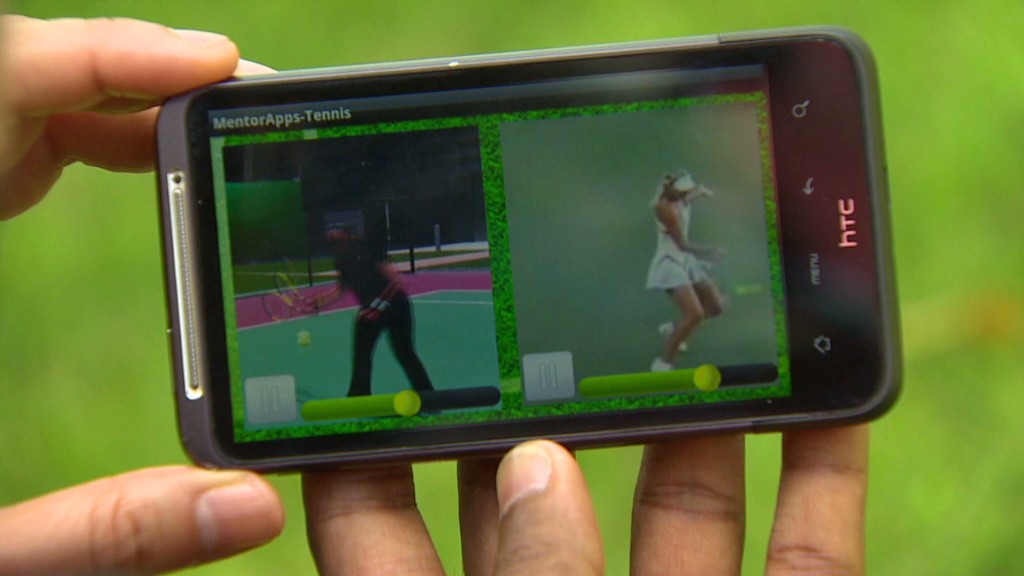 Murray wasn't alone in getting a big boost from his Wimbledon performance. British grocery chain Tesco (TESO) reported a 20% spike in strawberry sales on the days when Murray played.
British strawberry sales are known to rise during the Wimbledon tournament as spectators munch on the traditional strawberries and cream treat, but Murray clearly inspired some extra snacking.