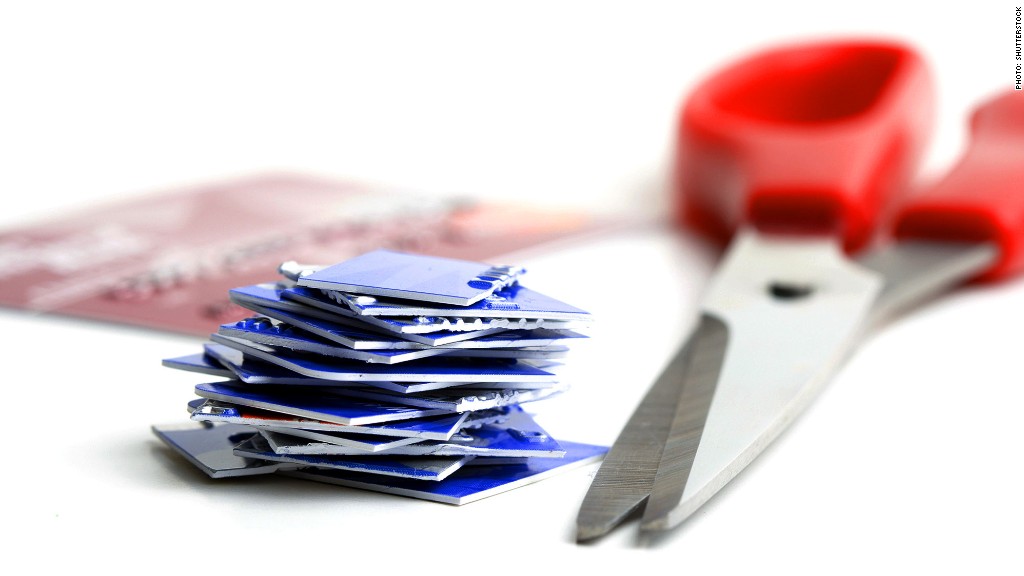 Credit card holders are more responsible about paying their bills than they've been in more than 22 years.
Delinquencies on bank-issued credit cards -- on accounts that were 30 days or more overdue -- fell to 2.41% in the first quarter of 2013, the lowest level since 1990, according to an American Bankers Association report released Tuesday.
Delinquencies in 10 other lending categories, ranging from car loans to personal loans, also shrunk during the quarter, according to the report.
"Many consumers have learned the hard lessons of recession, and have redoubled their efforts to keep debt at manageable levels," James Chessen, ABA's chief economist said in a statement.
Delinquencies on bank-issued credit card accounts, which declined for six consecutive quarters, were less than half the record high of 5.01% set in 2009 and well below the 15-year average of 3.87%.
Money 101: Controlling your personal debt
Increased household wealth -- thanks to rising stock prices and a better jobs picture -- and improving consumer confidence played a big part in shrinking delinquency rates, he said.
While consumers are paying their bills on time, many are no longer afraid to carry a balance. In a separate report, the Federal Reserve announced on Monday that credit card balances had spiked nearly 9% in May compared to the same time last year.
So too, did the recovery in the housing market, he said. Both home equity loans and property improvement loans saw the rate at which delinquencies occurred drop significantly. During the quarter, delinquencies on home equity loans fell to 3.72% from 4.03% in the previous quarter.
"While this improvement is encouraging, it will take a long time for delinquencies to work their way through the system and return to more normal levels," he said.
Related: Ben Bernanke's power over your money
Holders of home equity lines of credits, however, are still struggling. Delinquencies on these loans, which are lines of credit that use a borrower's home as collateral, rose to 1.91% from 1.85% the previous quarter, according to the report.
An increasing number of consumers have seen introductory interest-only repayment periods end on their home equity lines of credit, resulting in a "payment shock" for borrowers who are not used to the higher payments, said Chessen.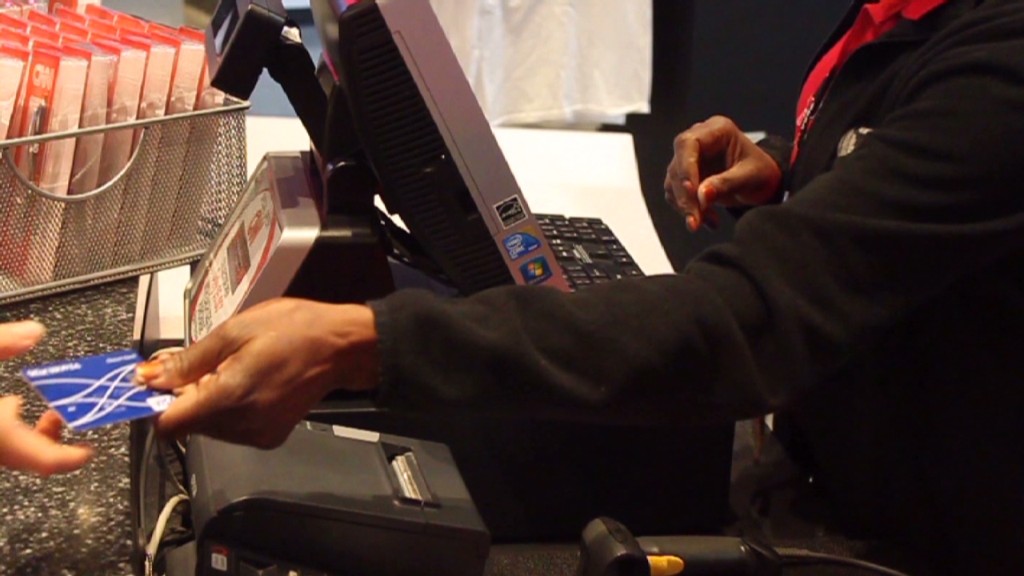 In order for overall consumer delinquencies to continue to fall, the job market needs to continue to improve, he said.
"The future pace of delinquencies depends on a steadily improving labor market and strong financial health for consumers," he said. "This will allow consumers to more easily meet their debt obligations."