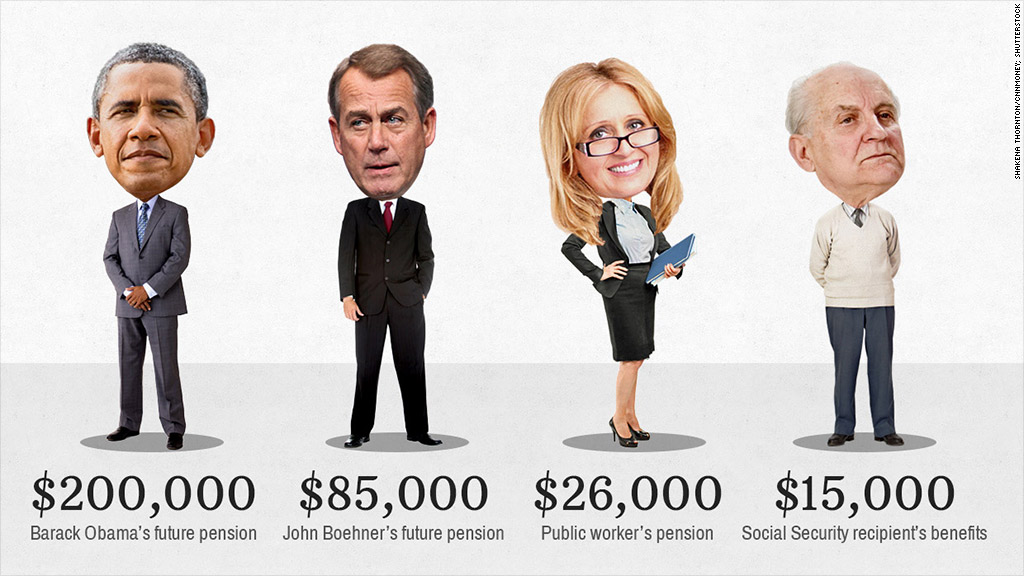 Want to retire with plenty of savings? Consider running for office.
Members of Congress receive retirement benefits that are far more generous than those earned by the average worker, according to a recent Bankrate analysis.
Not only do congressional representatives and senators earn the guarantee of a monthly pension check -- a benefit that has become increasingly rare for most U.S. workers -- they also receive Social Security payments and can opt to pay into the federal Thrift Savings Plan, a 401(k) style-plan with fees that are far lower than most retirement plans.
As a result, longtime members of Congress can easily retire with six-figure annual incomes for life.
"If you can get elected to Congress and stay there, you can retire pretty well," said Chris Kahn, a Bankrate analyst, who conducted the research.
Related: Are you worried your public or private pension will be cut? Share your story
Few workers enjoy such generous benefits. While most public workers still receive pension benefits, payments for retired state, county and city workers average around $26,000 a year, according to the U.S. Census Bureau.
Based on current salaries, members of Congress who serve just five years are guaranteed annual pensions of more than $14,000 at age 62, according to current pension formulas. And those who serve 20 years or more can qualify for a pension of at least $59,000 as early as age 50.
Related: Just how generous are Detroit's pensions?
In 2011, 280 former lawmakers who retired under a former government pension system received average annual pensions of $70,620, according to a Congressional Research Service report. They averaged around 20 years of service. At the same time, another 215 retirees (elected in 1984 or later with an average of 15 years of service) received average annual checks of roughly $40,000 a year.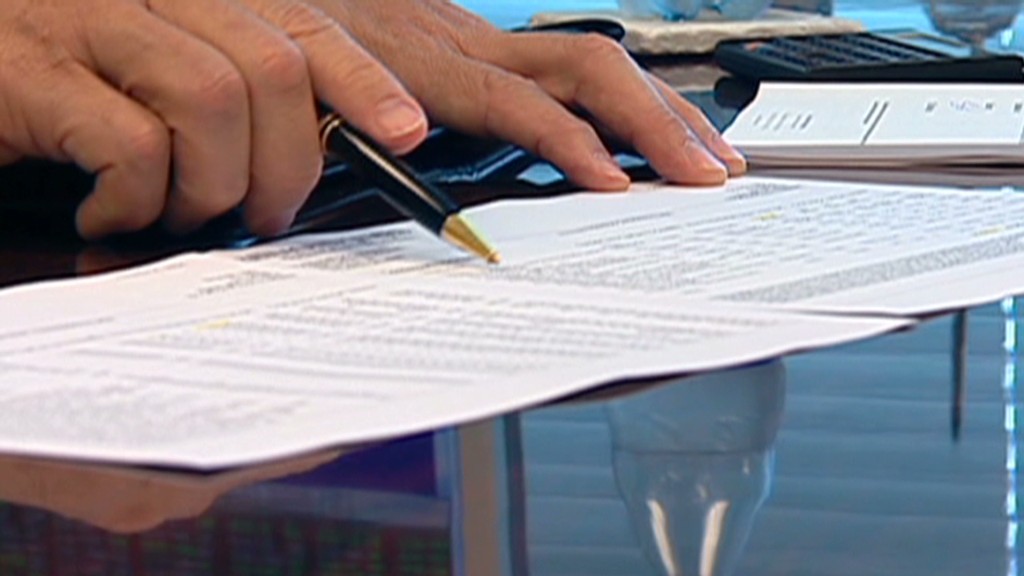 But lawmakers who serve for decades can secure much more lavish checks. For example, a 30-year congressman retiring next year would be eligible for more than $75,000 a year. Nearly two dozen current senators and representatives have served 30 years or more.
Helped by his annual salary of $223,500 as Speaker of the House, John Boehner would be eligible for an estimated annual pension of nearly $85,000 at the end of his current term in 2014 (after 24 years on the job). If he serves future terms, he would be eligible for even bigger checks. A spokesman for Boehner declined to comment.
Related: Seniors in 48 states face serious income shortage
Those elected after 2012 will receive less generous benefits than their predecessors under reforms passed last year. But if they stay in office for 30 years or more, they will still be able to qualify for annual pension checks of at least $50,000, according to calculations using the new formula.
If that's not enough, you could try running for the country's highest office. President Obama will retire with an annual presidential pension of nearly $200,000 a year, in addition to other benefits such as Social Security, according to the Congressional Research Service.
While the average Social Security recipient receives around $15,000 per year, lawmakers and top White House officials can expect around $30,000 a year from Social Security due to their high salaries.
And that's not all. If lawmakers opt to invest into the Federal Thrift Savings Plan, a 401(k)-style plan for federal employees, they receive an employer match and enjoy fees of less than 0.03%.
Related: Your employer may cost you $100k in retirement savings
That means a Congressional saver would pay only 27 cents in annual fees on an $1,000 investment, while the average 401(k) investor would pay more than $5. Over decades of saving, the difference in fees could add up to tens of thousands in savings, according to Bankrate.
With many Americans struggling to afford retirement, some argue that Congress should get rid of the taxpayer-funded pension plan entirely.
"It makes no sense for Congress to continue to reward itself, using taxpayer dollars," U.S. Rep. Mike Coffman, a Republican congressman from Colorado, said in a statement earlier this year. "We need to end this perk."