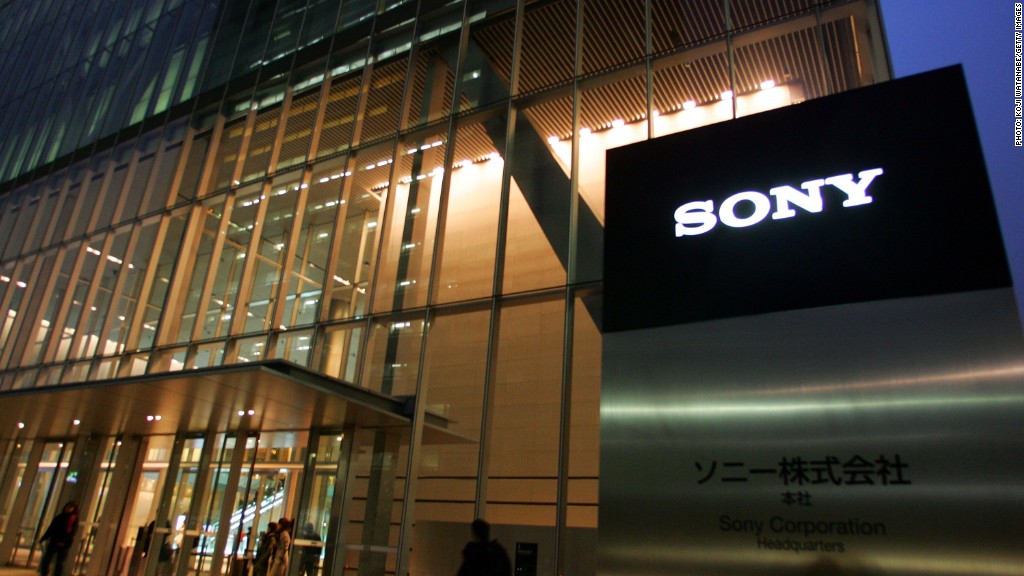 Dan Loeb is getting a little impatient with Sony.
Since May, the hedge fund investor has pressed Sony to spin off its entertainment division. The Japanese electronics giant has responded by indicating its movie and music business isn't going anywhere near an auction block at the moment.
Now, Loeb is increasing pressure on the company -- and he's not dancing around the key issues.
"Keeping entertainment underexposed, undervalued and underperforming is not a strategy for success," Loeb wrote in a July 29 letter to investors with his Third Point fund.
The letter says that profits from the division lag behind its competitors, a trend exacerbated by recent summer blockbuster films like After Earth and White House Down that "bombed spectacularly at the box office."
Loeb also issued a sharp critique of management in the entertainment division, saying the operation has a "famously bloated corporate structure, generous perk packages, high salaries for underperforming senior executives, and marketing budgets that do not seem to be in line with any sense of return on capital invested."
Sony won't realize its full potential unless it stops treating its entertainment division as a "red-headed stepchild," he said.
Related story: Nintendo's big problem
Third Point, as one of Sony's largest shareholders, has continued to raise its stake. In June, the fund boosted its holdings to about $1.4 billion.
Sony's earnings could benefit directly from a separation, as it "stands at the crossroads of compelling corporate opportunity and massive Japanese economic reform," Loeb wrote previously in a letter to the company. "Under Prime Minister Abe's leadership, Japan can regain its position as one of the world's preeminent economic powerhouses and manufacturing engines."
Related story: Why Dan Loeb loves Japan
Loeb has been vocal about his interest in Japan, telling investors that his firm is "extremely focused" on the country. At a hedge fund conference in May, Loeb said Japanese stocks were cheap despite recent strong gains.
Sony was noncommittal when asked for comment on Tuesday. The company said in a statement that it was "focused on creating shareholder value" while the board reviews Loeb's proposal, and "looks forward to a constructive dialogue with our shareholders."
Sony shares gained 3% in Tokyo trading and have surged 121% so far this year. The company will release its latest quarterly earnings report on Aug. 1.
-- CNN's Yoko Wakatsuki contributed reporting.