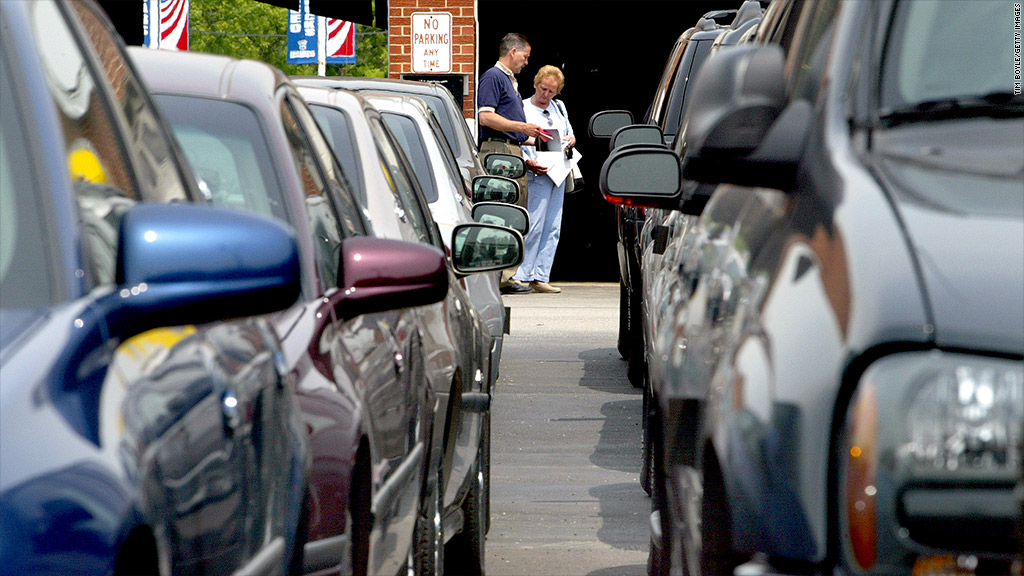 Shady auto dealers, shoddy construction work and incessant debt collectors were once again among the most common targets of consumer gripes last year.
Towing disputes and feuds between landlords and tenants were the two fastest-growing complaints, while mortgage assistance scams and door-to-door meat sales were new problems on the list, according to the Consumer Federation of America's annual report. The list, released Wednesday, is the result of survey responses from 40 state and local consumer protection agencies in 20 states.
The complaints come as budget cuts and limited resources continue to squeeze the agencies, which fielded more than 350,000 complaints collectively last year, according to the report.
"Whether it's an offer on the Internet or meat being sold door-to-door out of the back of a truck, consumers need to be careful in today's marketplace," Amber Capoun, president of the North American Consumer Protection Investigators which helped conduct the survey, said in a statement.
Related: Sneaky credit card charges can cost you hundreds
1. Auto
Issues with auto sales once again topped the list. Car shoppers reported misleading advertising for new and used cars, faulty repairs, leasing and towing disputes and getting suckered into buying lemons.
One California consumer noticed mechanical problems with her used car within a week of purchasing it, while an elderly Florida woman paid more than $1,000 for repairs that left her car undriveable, according to the report.
2. Home Improvement/Construction
Home owners griped of shoddy work, as well as failure to start or finish the work altogether.
A New Jersey awning company cited by the report would disappear after signing a contract and pocketing a $1,300 deposit.
Related: Debt collection horror stories
3. Credit/Debt
Borrowers complained of billing and fee disputes, mortgage-related fraud, predatory lending, illegal or abusive debt-collection tactics and questionable credit repair services.
Mortgage-related complaints were common in many states: In Florida, consumers were tricked out of thousands of dollars by loan modification and foreclosure scams.
4. Utilities
Consumers singled out service and billing disputes with a variety of providers, including phone, cable, satellite, Internet, electric and gas companies.
The report cited a Wisconsin investigation, which found 6,500 unauthorized cell phone charges for third-party services users never signed up for.
Related: Veterans losing savings to 'pension advance' firms
5. Retail Sales
Shoppers listed a range of complaints, including false or deceptive advertising, defective merchandise and problems with rebates, coupons and gift cards.
In Pennsylvania, hundreds of customers sought help after a dry cleaner closed with their belongings locked inside, according to the report.
6. Services
Consumers said they had fallen prey to misrepresentations and subpar and unlicensed work from a variety of service providers, like moving and transportation companies.
Connecticut scammers, for instance, targeted immigrants with phony legal services.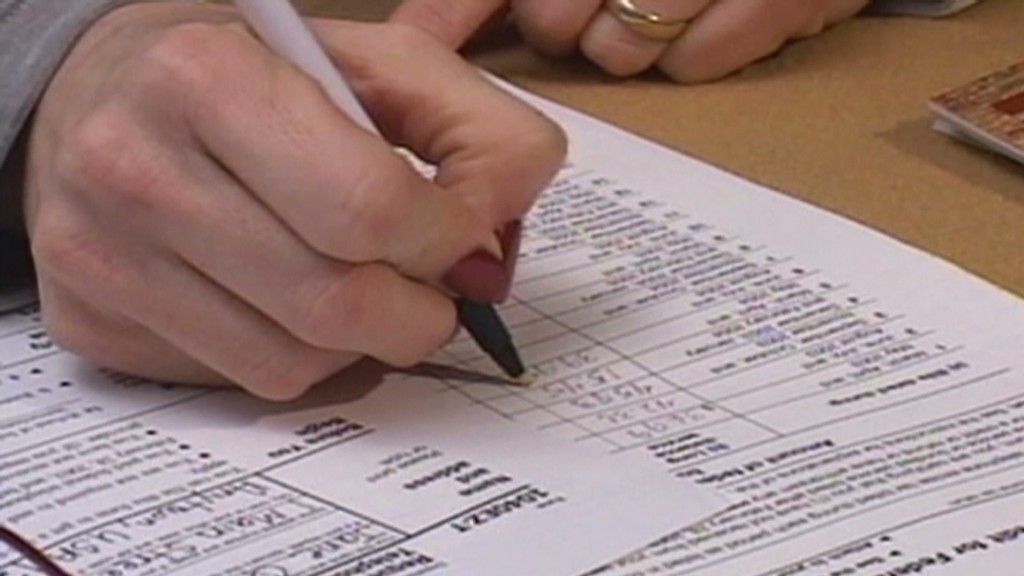 7. Home Solicitations
Problems with home solicitations moved up the list in 2012. Consumers griped about misrepresentations from door-to-door salespeople, telemarketers and mail solicitations, as well as violations of the "do not call" registry.
The report noted that door-to-door meat sellers in Maryland pushed consumers with high-pressure tactics and did not have proper licenses to sell food products.
8. Landlord/Tenant
When complaining about their landlords, renters reported unhealthy or unsafe housing conditions, deposit and rent disputes, illegal eviction tactics and a failure to make repairs.
The report noted a Los Angeles tenant who said her landlord was unresponsive to complaints about unworking toilets and pest issues.
Related: 'Grandparent scams' steal thousands from seniors
9. Internet Sales
Shoppers griped of deceptive practices from online retailers as well as failed deliveries.
Some online shoppers fell prey to free trial offers that resulted in high charges, while others were duped by fraudulent magazine sales.
10. Household Goods
Consumers reported many issues related to household furniture and appliances, including misrepresentations about the goods and faulty repairs.
In Cape Cod, a woman lost hundreds of dollars worth of food after her refrigerator and freezer broke down multiple times mere months after purchase.