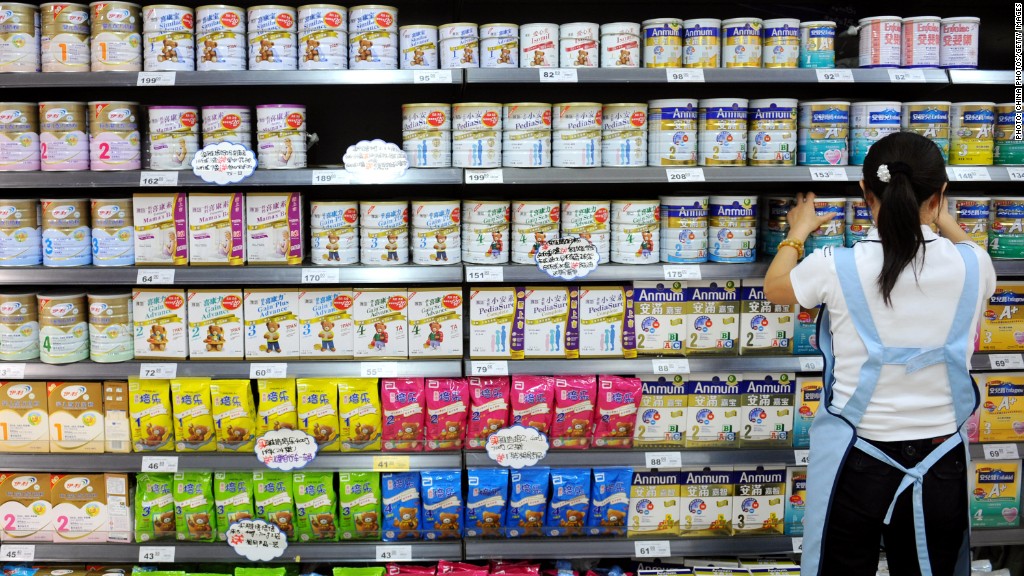 A powerful state agency in China has announced record fines against six dairy companies accused of price fixing and anti-competitive activities.
The National Development and Reform Commission has levied $108 million in penalties against Biostime, Mead Johnson (MJN), Danone (DANOY), Abbott Laboratories (ABT), Friesland and Fonterra, according to state media.
The companies, only one of which is headquartered in mainland China, have come under pressure in recent months as a shortage of foreign-sourced infant formula has sent consumers on a global search for supplies they feel are safer than Chinese brands.
The firms had been accused of hiking prices during the crunch in violation of Chinese antitrust laws.
Biostime, Mead Johnson and Fonterra all confirmed the fines on Wednesday. The Guangzhou-based Biostime will pay $26.6 million, while American producer Mead Johnson said it owes $33 million.
New Zealand's Fonterra said its fine was less than $1 million. The company is currently under pressure following a botulism scare that led China to suspended imports of some whey protein and milk-based powder sourced from Fonterra.
"We understand that a number of companies in the dairy industry were fined, with Fonterra's fine being in the lowest range," a company executive said in a statement.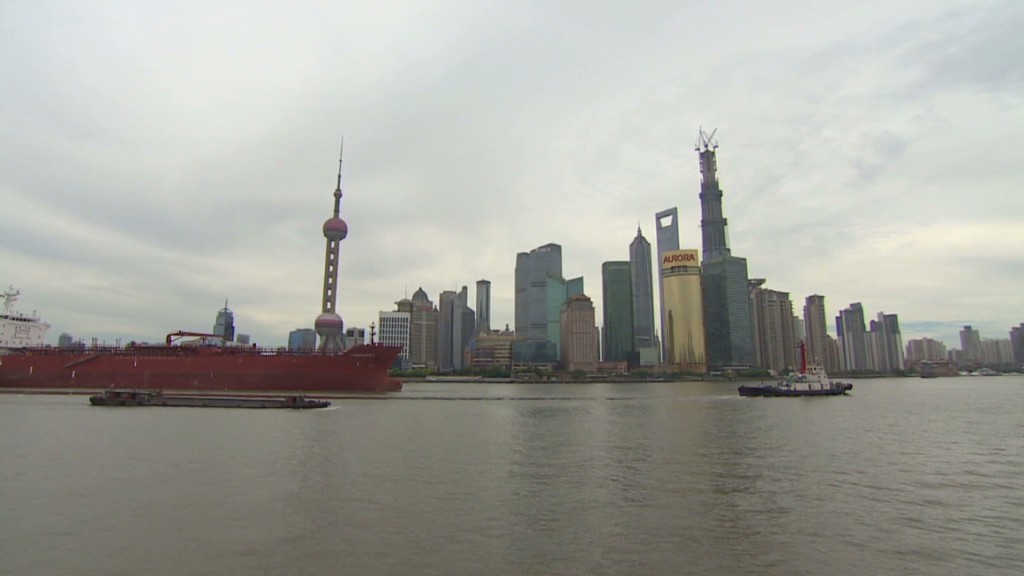 According to state media, three additional producers -- Wyeth, Beingmate and Meiji -- escaped punishment because they cooperated with the probe and "carried out active self-rectification."
Related story: China draining world baby milk supply
Even as the investigation was announced in July, media reports indicated the companies were likely to face some manner of disciplinary action.
"Based on the evidence obtained, these companies are involved in price control with distributors and retailers, aimed at excluding fair market competition," an anonymous NDRC official told state media at the time.
Chinese families, fearful of tainted formula, have been scouring the globe for milk they perceive to be safer. The rush has created shortages as far afield as the U.K.
Major supermarkets in the U.K. including market leaders Tesco and Sainsbury's began restricting purchases of formula in April in an effort to prevent private exports to China.
The rationing in U.K. stores followed shortages reported earlier this year in some Australian shops. Customers had been buying formula in bulk and either sending it to their family and friends in China, or selling it online for a profit.
Hong Kong has also introduced baby milk restrictions at its border. Travelers cannot leave with more than 4 pounds of formula, and smugglers have been arrested for bringing more than their allotted quantity across the border.