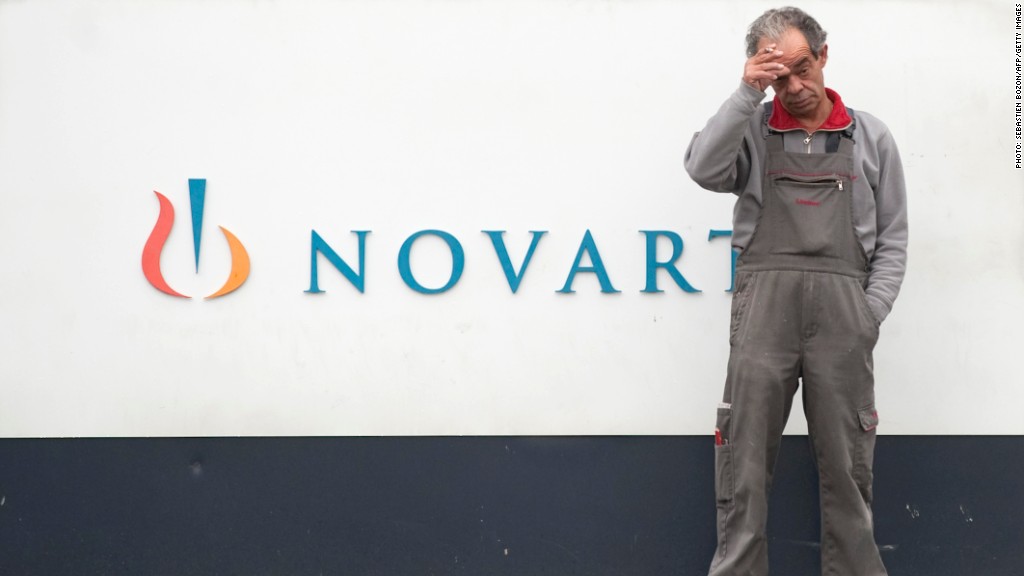 China is upping the stakes in its crackdown on corruption in the healthcare industry.
A second government agency -- the State Administration for Industry and Commerce -- said Thursday it was beginning an investigation into possible bribery and fraud in the provision of medical drugs and services. The probe will last through November.
Another government bureau is already examining price-setting practices in the industry, and Chinese authorities are investigating British drug giant GlaxoSmithKline (GSK) and French company Sanofi (GCVRZ) for alleged corrupt practices.
Swiss drugs firm Novartis is the latest company to fall under the spotlight.
A whistleblower claimed her manager at Novartis (NVS) instructed her to use 50,000 yuan ($8,000) to boost sales of its drugs, Chinese newspaper 21st Century Business Herald reported.
The employee has since resigned and is seeking 5 million yuan in compensation from the company.
Novartis confirmed that a former employee had complained to Chinese labor authorities about "improper business conduct," and that it was looking into the claims.
"Novartis takes allegations of misconduct seriously and will take appropriate actions depending on the findings once the investigation is concluded," it said in a statement.
Related story: China's underdog market surges
Earlier this week, the same Chinese publication reported similar allegations against Sanofi. The government announced later that it was investigating whether Sanofi employees paid 503 doctors 1.69 million yuan in bribes disguised as "research grants."
Last month, the National Development and Reform Commission launched an investigation into production costs and price-setting practices at 60 pharmaceutical companies.
The NDRC is China's central economic planning agency. The group regularly reviews drug prices, and periodically implements price ceilings. The agency also directs bulk purchases of pharmaceuticals by local and provincial governments.
The regulator has been busy. Last week it announced record fines against six dairy companies accused of price-fixing and anti-competitive activities.
The companies -- Biostime (BTSDF), Mead Johnson (MJN), Danone (DANOY), Abbott Laboratories (ABT), Friesland and Fonterra -- are set to pay a record $108 million in penalties.