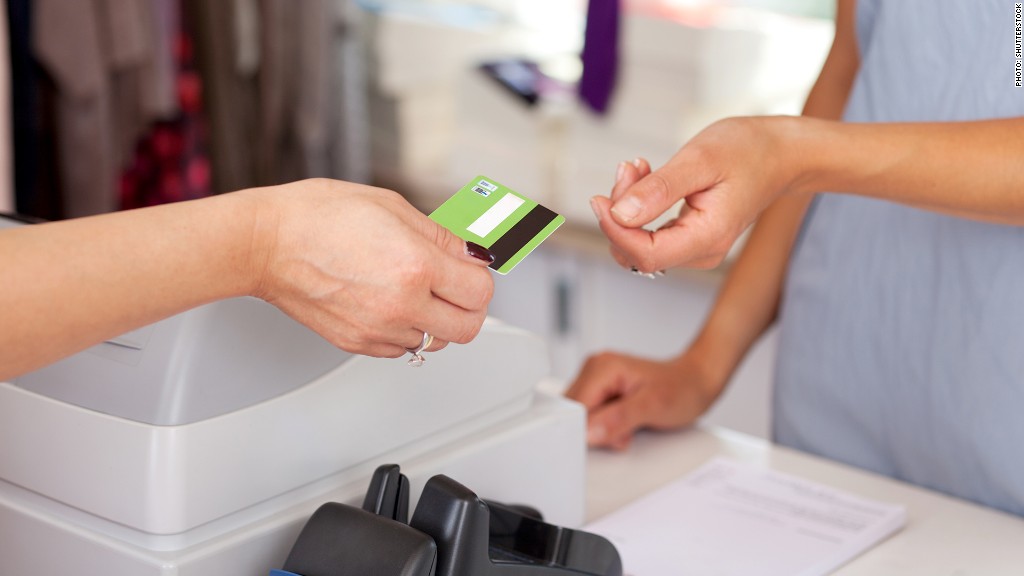 The Federal Reserve will appeal a court ruling that overturns a 21-cent cap on fees that banks charge retail stores for debit card transactions, the central bank's attorney said Wednesday.
But it's not clear what the swipe fee rate will be in the mean time.
Federal Reserve attorneys told U.S. District Court Judge Richard Leon that they will appeal his July ruling, and they asked him to keep the current cap in place until an appeals court weighs in.
Judge Leon said he was more inclined to go with his initial order, even if it opens the door for Visa and Mastercard to collect more, as much as 50 cents, on swipe fees.
Leon said an appellate court could always go after Visa (V) and Mastercard (MA) to cough up the money later.
Stocks in both those companies were up Wednesday after the ruling.
Last month, Leon struck down the 2011 Fed rule that placed the cap on fees that banks charge retail stores for each debit card transaction. Leon said he wanted the Fed to put temporary rules in place until they come up with a tougher cap.
The ruling was considered a win for retail stores that filed the lawsuit claiming that the Fed's swipe fee cap was too high. It's potentially a big loss for banks that would have to charge lower fees.
Leon suggested in his July ruling that the Fed should reconsider earlier staff proposals to lower the fee to 12 cents. The bank considered the proposals before issuing the final rule that capped fees at 21 cents.
Related: Court strikes down 21 cent debit card fees
The fight over swipe fees stems from new laws enacted after the U.S. financial crisis. They required the Federal Reserve to ensure that fees to process debit card purchases were reasonable. At that time, the average fee per transaction was about 40 cents.
The National Retail Federation, which represents retail stores, filed the lawsuit against the Fed in November 2011.
It's unclear whether consumers will really benefit and whether merchants will pass along lower costs.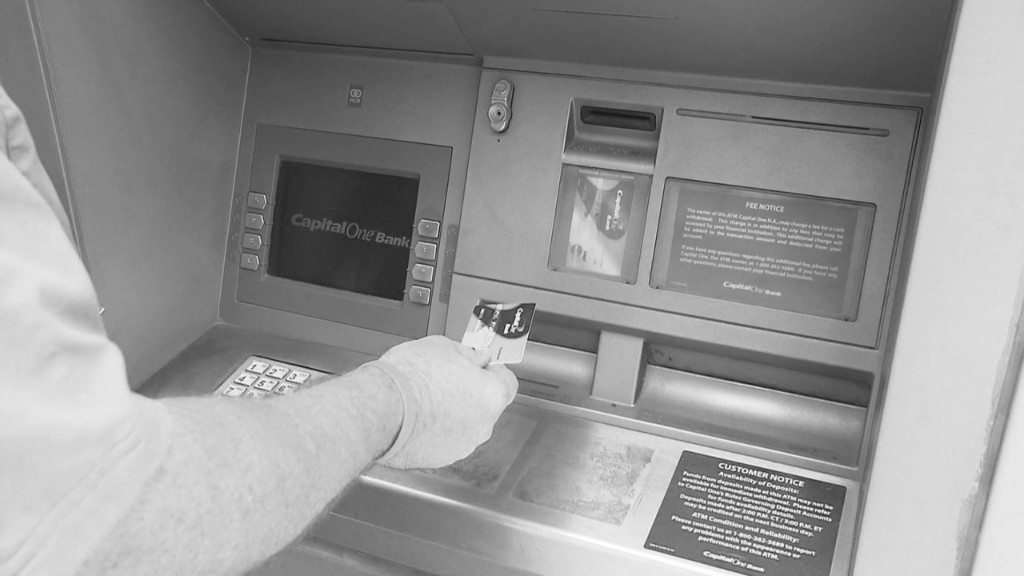 After fees fell in 2011, one survey found that 67% of retailers kept prices the same or raised them instead of passing on savings to customers, according to the Electronics Payments Coalition, a group of banks and credit unions.
Related: Will you pay more to use your credit card?
After the swipe fees were lowered in October 2011, revenue dropped at banks such as Bank of America (BAC) , JPMorgan Chase (JPM) and Wells Fargo (WFC). The banks tried to charge new debit card fees, but public outrage caused them to reverse course.
The rule also impacts charge card processors Visa and Mastercard, which collect swipe fees for the banks. Visa and Mastercard charge retailers separate fees for using their payment networks.
If the retail merchants get their wish, the Fed would have to go back to the drawing board and get tougher on debit card fees, even for a temporary period.
However the merchants, like the Fed, don't want the court to keep the cap overturned, for fear that market forces will allow swipe fees to run sky high.