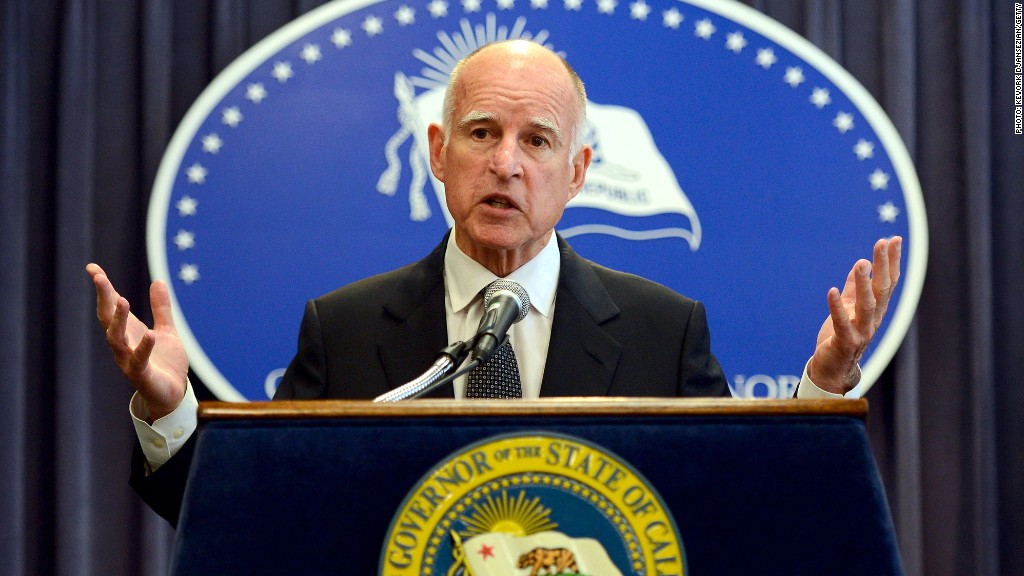 California lawmakers are poised to raise the state's minimum wage by 25% -- a move that would make the state's hourly workers among the most highly paid in the country.
Millions of workers would see their hourly pay jump from $8 to $9 on July 1, 2014 and to $10 on Jan. 1, 2016, under legislation which received strong support this week from the state's Governor Jerry Brown and other legislative leaders.
"The minimum wage has not kept pace with rising costs," Brown said in a statement. "This legislation is overdue and will help families that are struggling in this harsh economy."
More than 90% of minimum-wage workers in the state are over the age of 20, while nearly 2.4 million of the state's children live in a household with a parent who earns minimum wage, according to the statement.
The proposed bump would boost a full-time worker's income by about $4,000 to around $20,000 a year, still several thousand dollars below the poverty level for a family of four.
Related: 2013 minimum wage by state
California last raised its minimum wage in 2008. If the increase is approved, the state could surpass Washington State, which at $9.19 an hour has the highest minimum wage in the nation -- although Washington's minimum wage is also set to increase at the rate of inflation each year.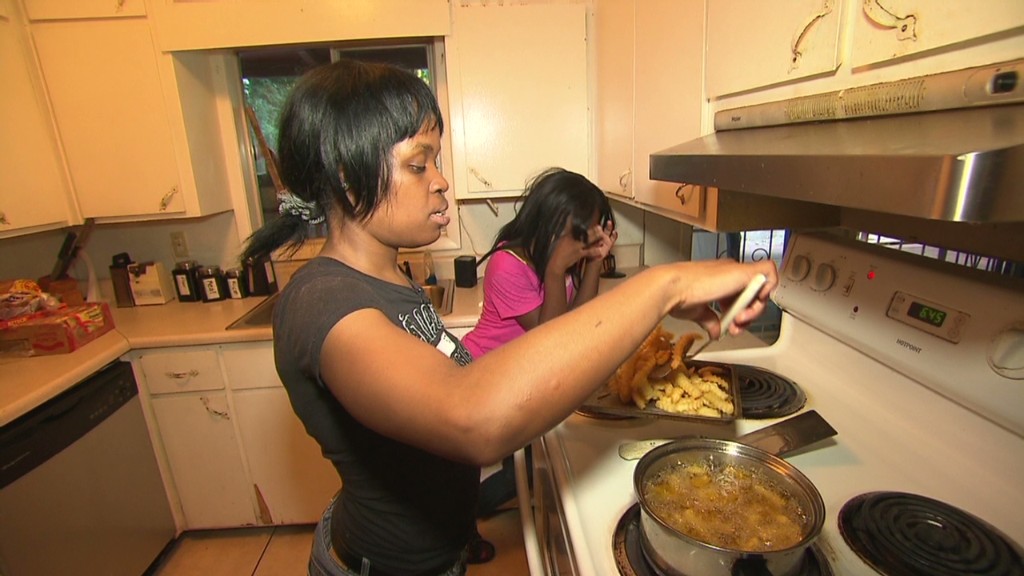 States must pay at least the same as the federal minimum wage, which has been set at $7.25 an hour since 2009.
The proposal comes on the heels of a wave of protests across the country by Wal-Mart workers and fast food workers demanding higher wages. President Obama has also pushed for raising the federal minimum wage to $9, with automatic indexing to inflation.
Related: Victoria's Secret's NY workers win fight for better pay
Advocates say increasing wage rates stimulates the economy since low income workers are more likely to spend the extra cash. Meanwhile, business groups argue that wage increases can lead to job losses.
Jack Temple, policy analyst at the National Employment Law Project, a nonprofit advocacy group, said the proposed California law should set a strong precedent for other states. Many of the jobs created during the recent economic recovery have been low-wage positions, he said.
"You're seeing more adults, more families relying on low wage work to make ends meet," he said. "As that trend continues, the minimum wage is only going to become more important."