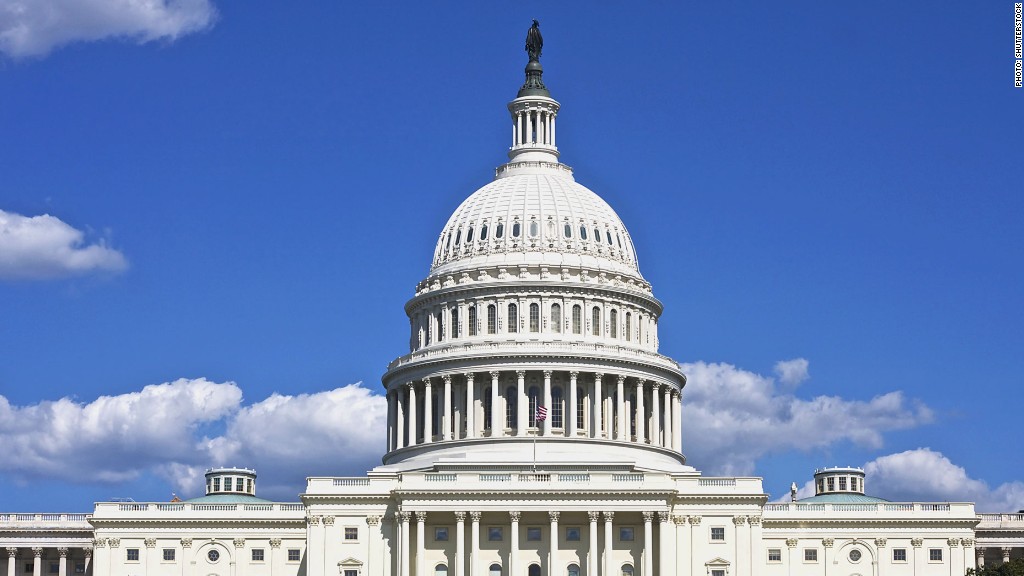 Budget experts are worried: The chances of a government shutdown and a harrowing ride to raising the debt limit have gone up in the past few weeks.
That's due in part to a fractured Republican Party in the House and perceptions that President Obama is more vulnerable or unpredictable in the wake of the Syria debate.
"We continue to believe disaster will be avoided across each of these issues, but the risk of negative outcomes has increased," Sean West, U.S. policy director for the Eurasia Group, said in a research note Thursday.
Congress, of course, had a full agenda and a tight schedule before Syria took center stage. It must agree to spending levels for fiscal year 2014 -- or at least a short term extension of funding past Oct. 1, the first day of the fiscal year.
If it fails to do so, non-essential parts of the federal government would shut down.
It also must approve a debt ceiling increase by mid-October. If it doesn't, an independent think tank now estimates that the Treasury Department would not have enough cash coming in to pay all the country's bills in full sometime between Oct. 18 and Nov. 5. After the so-called "X" date, barring a higher debt ceiling, the country would default on some of its obligations.
In both cases, many conservatives in the House want to make the defunding or delay of Obamacare a condition for their support to fund the government and raise the debt limit. That's a non-starter for Democrats and President Obama. What's more the administration has insisted it won't negotiate over the raising the debt limit.
Related: Budget brawl: Just the facts
And, of course, there's the perennial disagreement over spending levels between the Republicans and Democrats, an old argument made much more complicated by the existence of the much-maligned sequester.
When it comes to the deals that will be cut to assure approval of funding and a higher debt limit, budget experts aren't expecting much. "Big- and medium-term deals don't seem attainable now," said Robert Greenstein, executive director of the Center on Budget and Policy Priorities, at a National Journal event Thursday
William Hoagland, senior vice president of the Bipartisan Policy Center, also is not holding his breath. "I've given up on grand bargains."
Funding the government and raising the country's legal borrowing limit, of course, are among the legislature's most basic functions.
And yet, in recent years, both efforts have been stymied by political demands and brinksmanship.
"It's extraordinary how dysfunctional our system has become and how casually we accept it," said Rudolph Penner, a former director of the Congressional Budget Office speaking at the same National Journal event.
West and others who joined Greenstein, Hoagland and Penner think a short-term funding bill is likely to get through. But beyond that is anyone's guess.
Republican Sen. Orrin Hatch, a keynote speaker at the event, was asked whether he thought there was a chance for a Christmastime crisis. "It's very possible," he said.