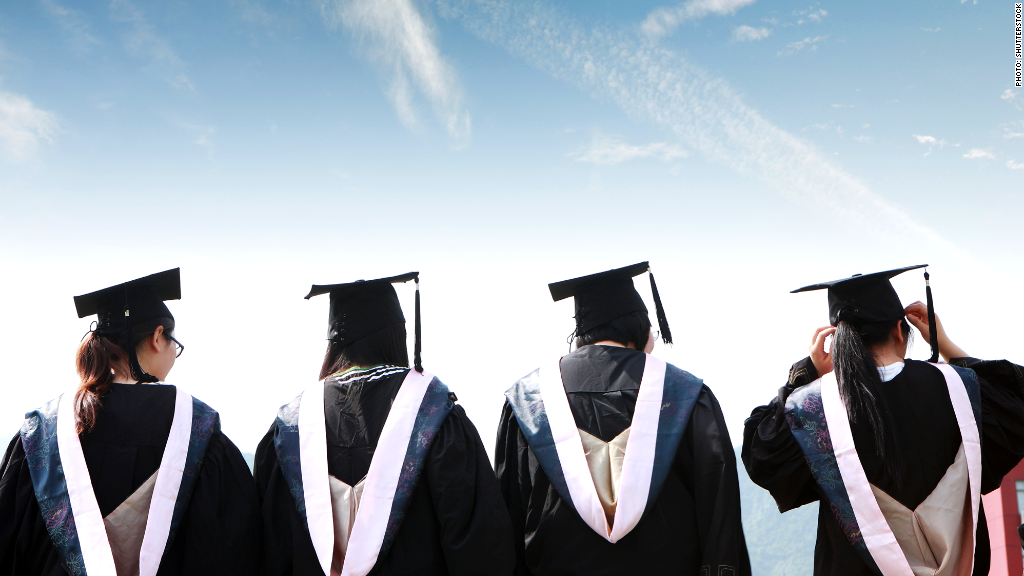 College students settling in for the year may not graduate feeling as ready for the workforce as they expected.
Although a majority of Americans believe a college degree is the most important factor in career success, they're increasingly skeptical schools are doing a good enough job to prepare students, a new study conducted for Northeastern University found.
According to the study, 62% of the people surveyed rated colleges' efforts to prepare graduates for the economy as "poor" or "fair." Half said the quality of preparation had declined over the last 10 to 15 years, and nearly as many said colleges aren't in tune with today's job market.
Last year, a similar survey for the university showed a slight majority rated the U.S. college system as either "good" or "excellent."
Related: Which college will land you the highest-paying job?
"While the system is held in high regard, there's some consensus that higher education is going to need to change to meet the needs of today's economy," said Michael Armini, Northeastern University's senior vice president for external affairs.
This year's survey, released Tuesday, sampled 1,000 U.S. adults and included a separate, online questionnaire for business leaders.
Related: Is the cost of college crippling?
Both business leaders and Americans at large agreed graduates with a well-rounded education, rather than only industry-specific skills, were best prepared for the economy. Both groups slightly favored graduates who develop communication, writing and critical thinking skills over those with degrees focused on STEM -- science, technology, engineering and math -- skills.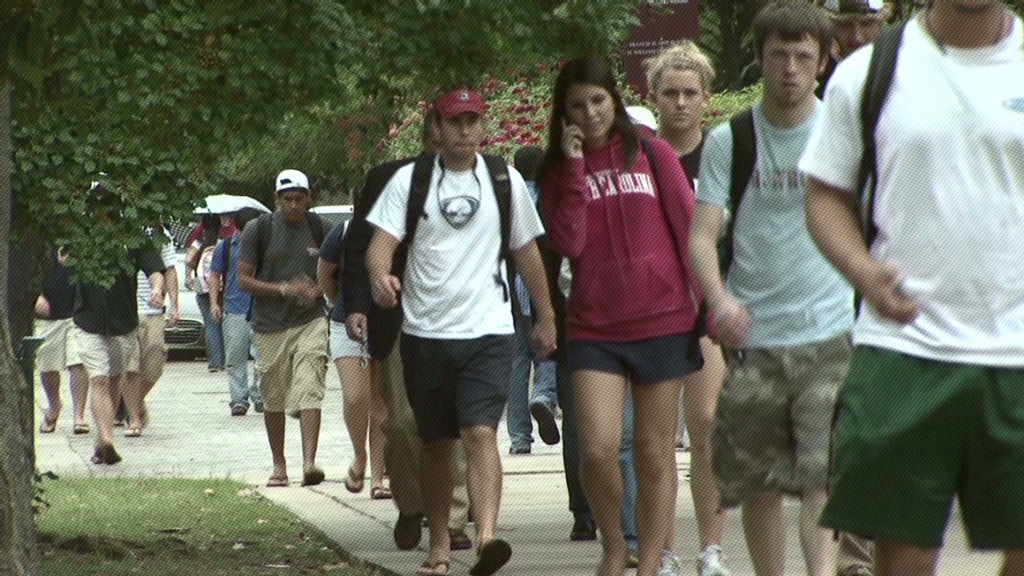 To make themselves attractive to a broad range of hiring managers, Armini said students with STEM concentrations should be "making sure that those specialized skills are supplemented with courses in the liberal arts.
"No one can afford to live in a silo these days," he said.
Related: Some 2-year degrees pay off better than BAs
An increasing number of students have turned to a growing range of online degree programs that are often less expensive and more flexible than traditional in person classes. The study showed that half of Americans were skeptical online degrees provided the same quality of education as classes taken in person. Many believed online courses would fundamentally change the education system.
The survey of Americans was conducted for Northeastern by FTI Consulting between August 16 and 28. It was done by telephone and the study authors did not disclose a sampling error.