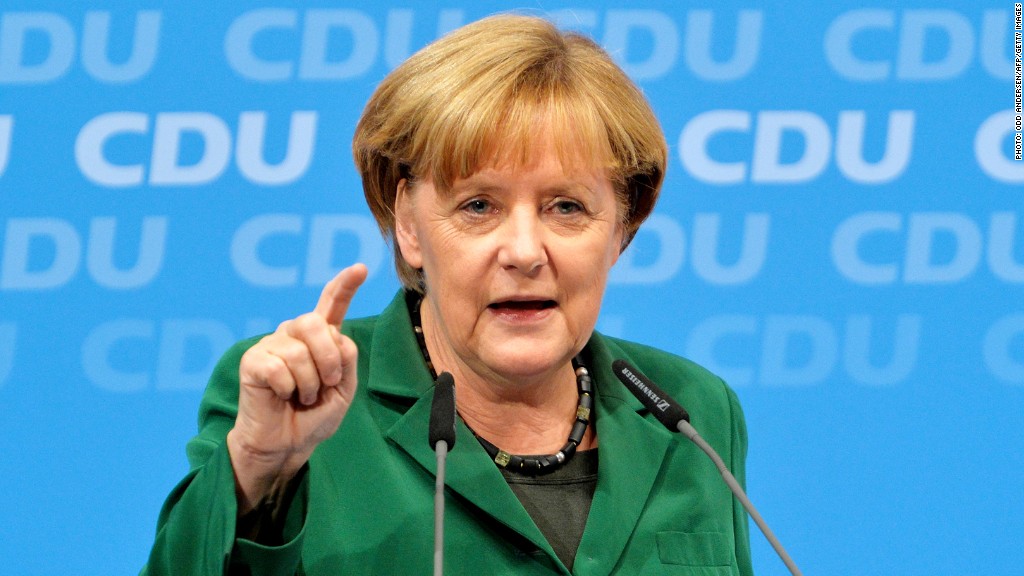 Germany votes on Sunday in its first national elections since the euro zone crisis exploded in 2010.
Chancellor Angela Merkel and her center-right Christian Democrats are seeking a third term after governing for four years in a coalition with the liberal Free Democratic Party (FDP), and from 2005-2009 in a grand coalition with the center-left Social Democrats.
Here are 5 things you need to know about the election:
Why does it matter? Germany is Europe's biggest economy, a manufacturing and export powerhouse. Its 2.7 trillion euro GDP accounts for nearly 30% of euro zone output. And the country has gained influence because of its role as the biggest financial contributor to Europe's bailouts.
Merkel may be a hated figure to some Europeans for her insistence on austerity in return for aid, but most Germans approve of her handling of the crisis.
Who is likely to win? Until recently, Merkel and her coalition allies had a clear lead in opinion polls, but support for her party and the FDP has fallen. If the FDP drops below the 5% threshold needed to win seats in parliament, Merkel will lose her preferred coalition partner.
Analysts say a repeat of the 2005-2009 coalition with the Social Democrats is now the most likely outcome of Sunday's vote, particularly if the new anti-euro party AfD makes a breakthrough.
Related: Could euroskeptics spoil Angela Merkel's election party
What's at stake in Europe? With the recession over and markets calmer, the pace of EU policy making has eased.
But big challenges remain for a region still facing slow growth, record unemployment, an aging population and rising debt.
Greece needs more help and Portugal might need a second bailout. What's more, progress on repairing the European banking system, which is critical to unfreezing credit markets and restoring long-term economic health, has slowed.
Germany, of course, will remain the central player in deciding the future of Europe's crisis response, including rescues and closer cooperation between euro zone states on issues like a banking union. But European policy is unlikely to change if Merkel continues to govern with the FDP. And even if she's forced into a grand coalition, any shift is likely to be very subtle.
Related: Greece joining euro was a mistake: Merkel
While the Social Democrats have taken a softer tone on austerity, they have backed Merkel on all the big European decisions during the crisis.
"The power and willingness of the SPD to cause an overhaul in euro-politics from the German side is very limited," noted BNP Paribas economist Evelyn Hermann.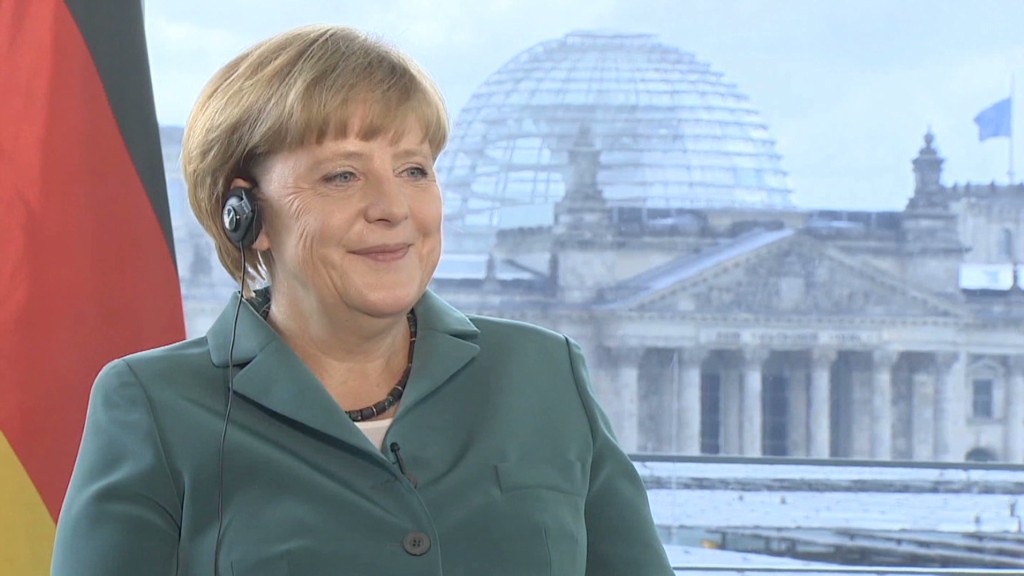 What about the German economy? Germany is the second most productive of the G-7 economies after the United States, based on GDP per hours worked. Its unemployment rate is the second lowest in Europe and it managed growth of 0.7% in the second quarter, having avoided the recession that gripped much of the euro zone for 18 months. German stocks are at record highs, and businesses haven't been as upbeat about their prospects for more than three years.
But some economists are warning of creeping complacency.
One of the talking points in the election campaign has been the millions of working Germans barely able to cover more than their basic needs. The Social Democrats would look to raise income tax rates, introduce a national minimum wage and limit the use of temporary work contracts.
"The impact on the short-term business cycle would be negligible," noted Berenberg economists. "But over time, Germany could lose its current position as one of the best places to do business in Europe. That would be costly."
Will markets react to the results? The most likely outcome -- a grand coalition led by Merkel -- would have little market impact. But if she suffers a surprise defeat and the Social Democrats are tempted to try to form a government with the Greens and far left, investors will be unsettled by the risks to the German economy and the increased chances of further backsliding on debt-cutting in Europe.