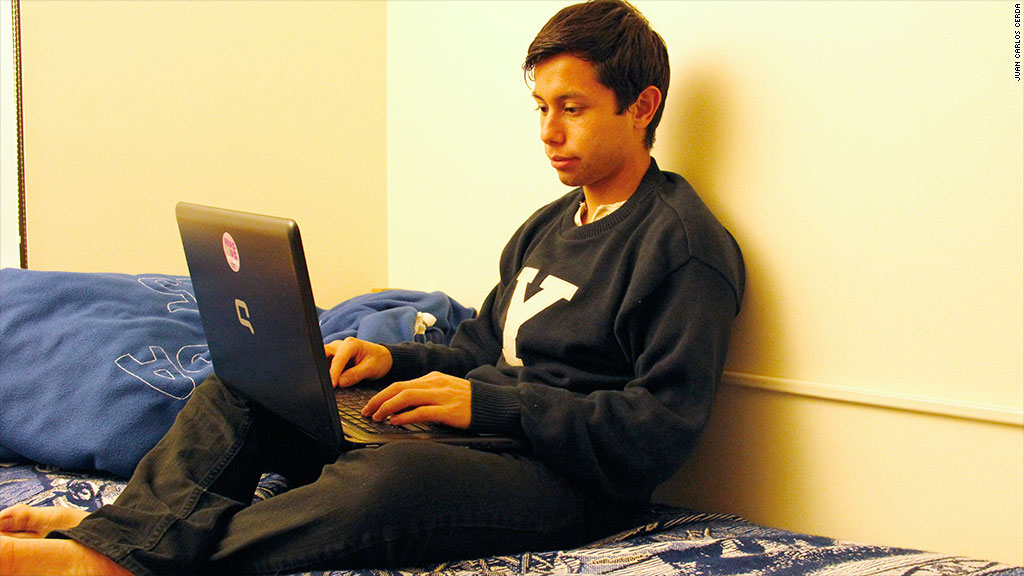 More top U.S. universities are now admitting undocumented students.
Just last month, the University of Notre Dame said undocumented students who apply for undergraduate admission would now be accepted.
The decision was made because "welcoming the marginalized" is a part of Catholic social teaching, said Dennis Brown, the university's spokesman. "We want undocumented students and their parents to know they're welcome," he said.
Notre Dame currently says it doesn't have any undocumented students that it knows of.
Universities such as Dartmouth, Stanford, Duke, and the University of Chicago have explicitly stated they welcome undocumented students' applications and they currently have undocumented students enrolled.
Related - Colleges with the highest paid grads
These universities also say that undocumented students are eligible for financial support.
Columbia, the University of Pennsylvania, Yale, Harvard and Princeton say applicants are considered regardless of their citizenship and immigration status. But they wouldn't comment on whether they currently have undocumented students enrolled.
Their financial aid policies are more general. These schools say all of those who qualify for financial need will receive it but don't specify undocumented students.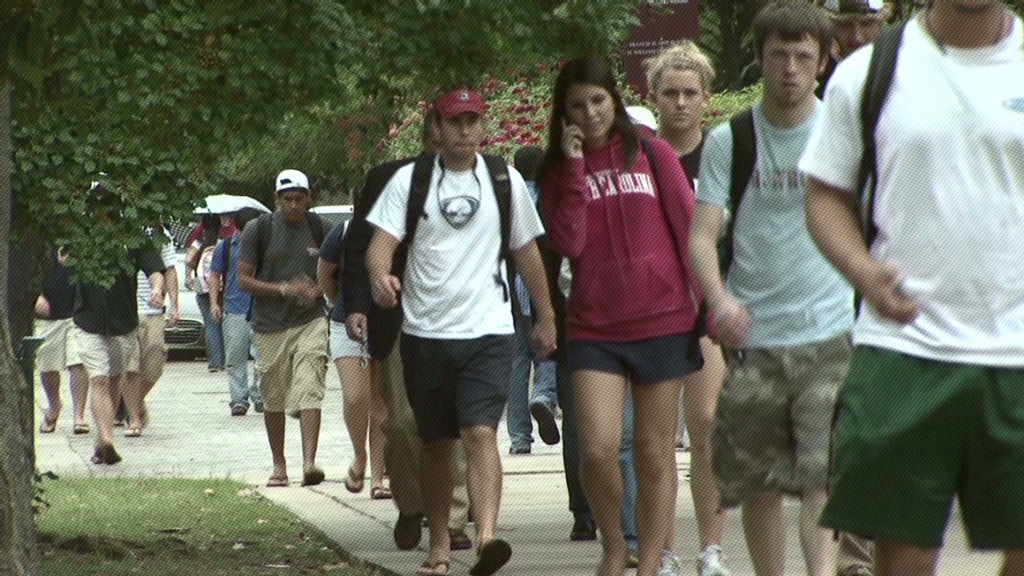 Some undocumented students may hesitate to apply to schools without clear public statements about their policy for fear of revealing their status. Plus, figuring out how to secure financial aid is a daunting task since they cannot receive federal aid to help with tuition: around $50,000 a year for private universities such as Notre Dame.
According to the Pew Hispanic Research Center, nearly 30% of undocumented children live below the poverty line.
Related - More Americans feel graduates unprepared after college
Being undocumented did not stop Yale University junior Juan Carlos Cerda.
Cerda was born in the town of Bocas, in San Luis Potosi, Mexico. He crossed the border into the U.S. twice as a child - once as a 3-year-old and again when he was 7.
Cerda who took six AP classes and graduated with a weighted GPA of 4.6 in high school, applied to top U.S. universities, landing at Yale.
He said he owes his Ivy League education to his history professor at Grand Prairie High School, David Perryman. Cerda said, despite his legal status, Perryman never told him he could not go to college.
"If it weren't for [Perryman] I'm not sure I would be at Yale because I don't know what other teacher would have been willing to give me such a positive recommendation," Cerda said.
Perryman also arranged for Cerda to borrow a laptop free of charge while he was in high school.
Since Cerda's family could not afford Internet access, he ventured across the street from his home to Bonham Elementary School to use their wifi. A few times, staff at the school would find Cerda working late hours in the building and kick him out.
"What kept me going was the fear of disappointing my teachers and all the people who believed in me," Cerda said.
He also credits the non-profit organization, Quest Bridge, which helps low-income students connect with top universities.
Cerda explained that Quest Bridge helped him learn about Yale's "need-blind" admissions policy.
"Their financial aid policy was very generous," Cerda said.
Yale's admissions policies consider applicants regardless of their financial situation. If the student's resources are not sufficient, Yale provides financial aid.
While he said financial aid now covers most of the $48,000-per-year tuition, it doesn't cover living expenses -- around $3,000. Being an undocumented student during his first two years at Yale meant that he couldn't legally work and struggled to cover the living costs.
Related - JPMorgan to stop making student loans
During summers back home in Grand Prairie, Texas, Cerda came up with the money by asking his dad, an electrician, to bring home leftover copper wire.
He says he could make a few hundred dollars for 200 pounds of wire. Relatives also pitched in with additional funds.
For a little more than a year now, a new immigration policy known as Deferred Action for Childhood Arrivals (DACA) has meant that more undocumented youth are acknowledging their status and are able to legally work.
However, DACA does not grant legal status or citizenship. There is also no guarantee that those applying will be approved, making it risky to come forward because applicants must disclose immigration status and contact information to the government.
Since Aug. 15, 2012, U.S. Citizenship and Immigration Services reports show 567,563 applications for DACA were accepted out of a total of 588,725 received.
Cerda was approved for DACA in November 2012. Now, he works as a student tech and helps service broken computers at school.
Ultimately, establishing a sense of normalcy through DACA helped him to decide to go public with his immigration status at school.
"I really felt lonely for the past two years—and I knew there was a possibility that there were more here too," Cerda said.
Cerda knows three people at Yale who are undocumented.
"[Yale is] basically a safe haven for undocumented students," Cerda said.