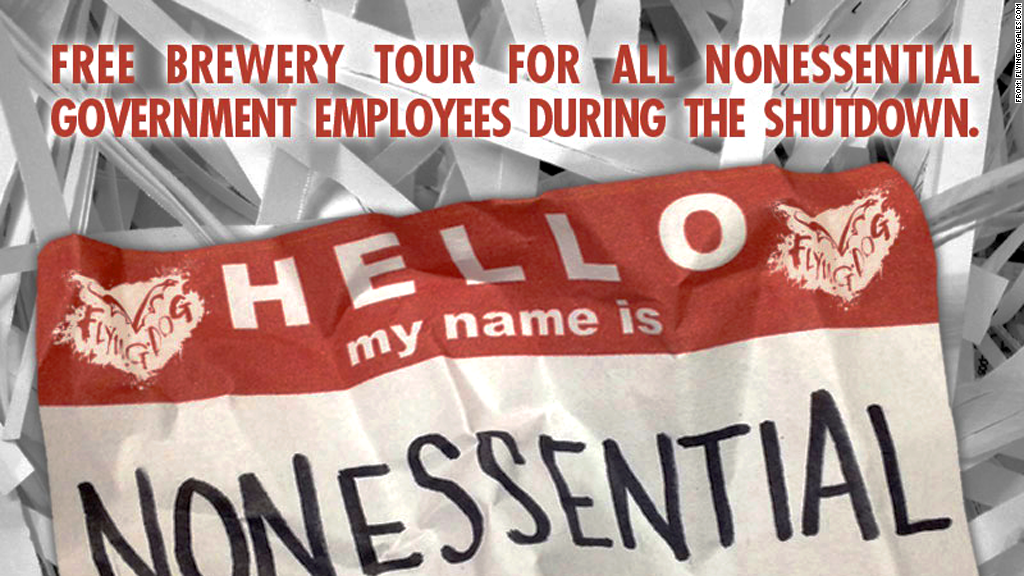 The shutdown isn't all bad.
From tacos and gym memberships to career counseling and cooking classes, businesses in Washington, D.C. -- and across the country -- are offering a slew of freebies and discounts to federal workers impacted by the government shutdown.
Food: If you're trying to save money while your paycheck is on hold, start your food journey at Z-Burger, a D.C. chain giving out free burgers to federal workers during the shutdown. The restaurant said it had "lines out the door" at all six locations on Tuesday.
Government employees can get free tacos at Arlington's District Taco, a free doughnut (with a purchase) at Astro Doughnuts & Fried Chicken in D.C., and three free empanadas at Sophie's Cuban, also in D.C.
Related: Furloughed federal employees drink up around D.C.
Pork Barrel BBQ, in Alexandria, Va., is giving away free pulled pork sandwiches. The restaurant has already seen such a flood of people that it's currently sold out of sandwiches, but is restocking supplies.
For a sweet treat, visit Cupcake Boulevard, in Gamrills, Md., which is handing out free cupcakes to government employees daily between 1 and 3 p.m.
Drink: Drink your sorrows away at D.C. watering hole Mockingbird Hill, which is giving government workers one free glass of sherry each day of the shutdown.
D.C. Reynolds is offering all customers buy-one-get-one-free drinks from 11 a.m. to 9 p.m. as long as the shutdown lasts.
"Hey #Congress we turned your Shutdown into the busiest Tuesday ever at DCR," the bar tweeted Wednesday.
Flying Dog Brewery, in Frederick, Md., is giving furloughed workers free brewery tours, which include five beer samples.
For a caffeine fix, stop by the Daily Dish in Silver Spring, Md., for a free cup of coffee (members of Congress pay double). Caffe Amouri, in Vienna, Va., is also giving out free coffee.
"Free Cup-O-Joe for Furloughed Govt. Workers to show appreciation where the "CLOWNS" have shown none. Come by for friendly face and a cup," Caffe Amouri tweeted.
Related: 5 quirky casualties of the shutdown
Fitness: Some furloughed workers may want to use these down days as an excuse to get in shape. You can start by taking two free Pilates classes at Potomac Pilates, in Potomac, Md.
Balance Gym, in D.C., is opening its doors to government workers between 1 and 4 p.m. for no charge. The YMCA of Metropolitan Washington is giving furloughed employees and their families free access to all of its facilities in D.C., Maryland and Virginia.
Or you can practice your golf with a free game at TopGolf in Alexandria, any day until Friday.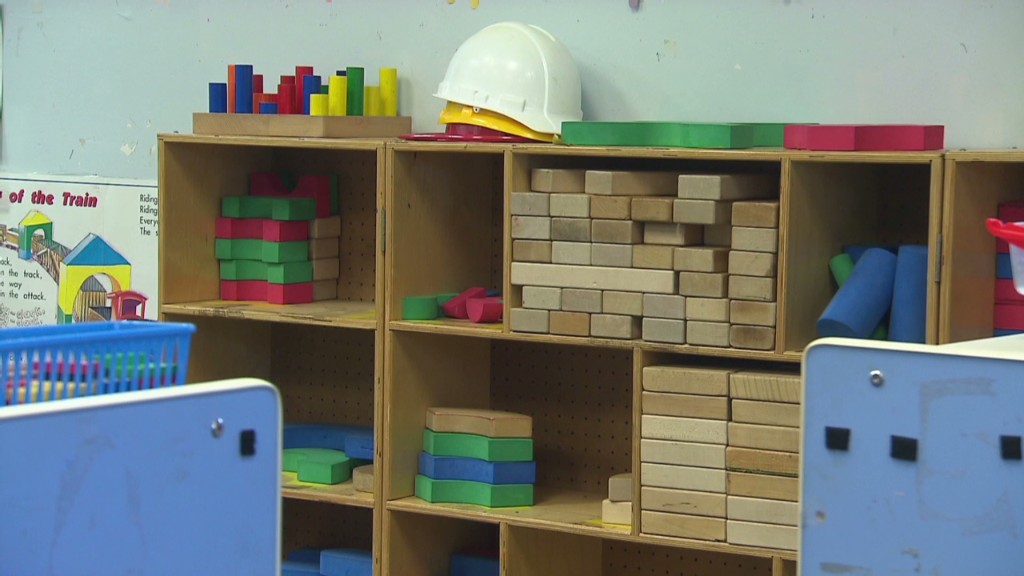 Entertainment: Want to brush up on your cooking skills? The CulinAerie cooking school is offering a free class to furloughed workers on Friday.
Or you can pick up a free pair of tickets to any performance of Miss Saigon at the Signature Theatre in Arlington.
Related: Federal workers sound off
Beltway Plaza Mall in Greenbelt, Md., is offering one free movie -- and a free lunch -- for federal workers. You simply have to show up at the box office with your furlough notice.
If you're the crafty type, there are free knitting classes at Fibre Space in Alexandria.
And if you've never visited President Lincoln's Cottage, a monument in D.C. that doesn't depend on federal support, it will be open during the shutdown and federal workers qualify for a 50% discount on admission.
Seeing a movie could be a good way to relax -- as long as it's not Prisoners. And if you go to an AMC theater, you'll get a free small popcorn with a valid government ID.
"The offer is good until common sense is restored in Washington, D.C., or more likely, until the shutdown ends or we run out of popcorn," the company said.
Practical: For those workers considering getting out of government altogether, Internet marketing agency Bash Foo is giving free 20-minute LinkedIn training sessions.
And if you want to get a jump on next year's taxes (or are really behind on this year's), Landmark Tax Group is offering a 15% discount on nationwide tax services for any federal workers impacted by the shutdown.
Hyundai also announced that furloughed car owners aren't required to make payments during the shutdown. And Koons Automotive, in Silver Spring, Md., is giving furloughed employees free oil changes.