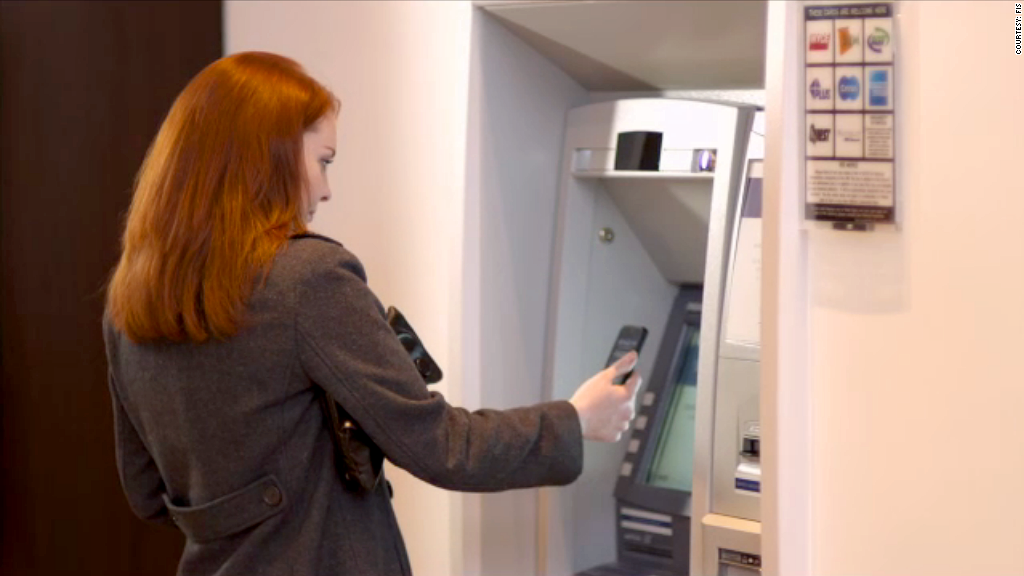 Imagine getting cash out of an ATM without using a debit card.
Just like using a "remote control for the ATM," you will soon be able to log onto a mobile app, indicate the amount of money you want and receive it in seconds from an ATM. No debit card necessary -- all you need is your phone, financial services giant FIS announced at the Money2020 conference in Las Vegas this week.
Three banks -- Wintrust in Illinois, BMO Harris in Chicago and Los-Angeles-based City National -- have been piloting the service in recent months and plan to launch it across most of their ATMs by the end of 2014.
Here's how it works: Using an app on your phone, you can place an order for cash as far as 24 hours in advance or up to seconds before the transaction -- like while you're waiting in line to use an ATM.
Related: Money 101: Smart banking basics
When you arrive at the ATM to pick up the cash, the app needs to be open on your phone. You then scan a code on the ATM screen to prove that you're actually there and the machine dispenses the cash.
FIS said it has been receiving strong interest from a number of large banks, in addition to other smaller institutions.
This is just one of the latest attempts by banks to revolutionize the ATM experience. Over the past year, Bank of America, Chase and other big banks have been rolling out so-called virtual tellers, ATMs that provide nearly all the same services as a human teller would -- including exact change, video conferencing and loan and credit card payment capabilities.
Related: How your checking account stacks up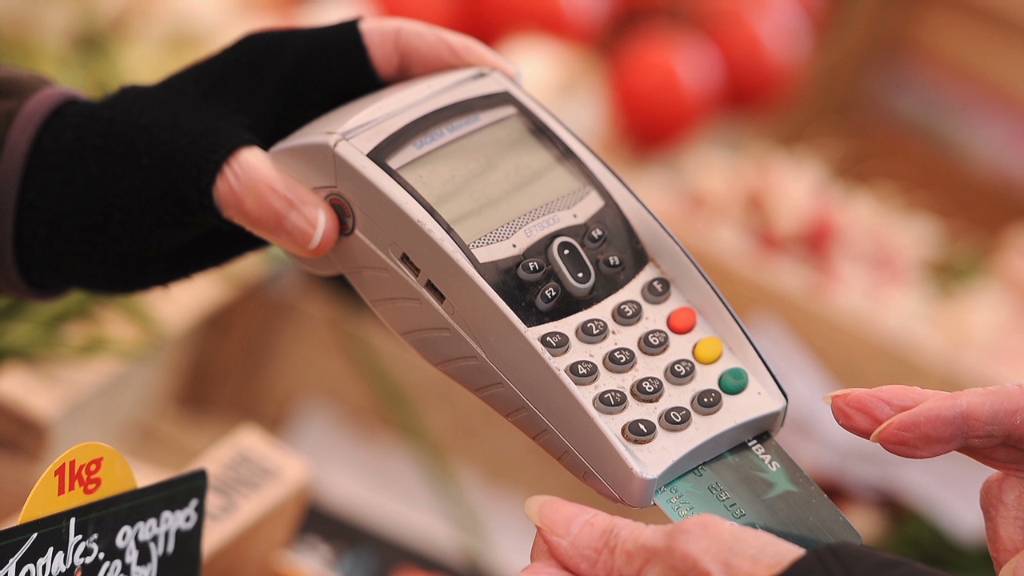 Mary Monahan, of Javelin Strategy & Research, says cardless ATM transactions using FIS technology generally take less than nine seconds compared to 30 or 40 seconds for a traditional ATM withdrawal.
She also believes the technology is more secure than using a debit card. Using a phone prevents skimming, where fraudsters set up cameras on ATMs to capture your card number and PIN. And even if someone finds or steals your phone, they would need to know your passcode to log in, as well as the information for your bank account and your PIN number -- making it far more difficult to steal your identity.
Related: Next-generation ATMs boast video chat, exact change
One of the issues this technology faces, however, is connectivity, she said. If there's no cell phone service, a user may not be able to withdraw the money they have pre-ordered. If this happens regularly, it could deter customers from using the service. To address the issue, FIS said it is working on an "offline mode" that would allow people to use their phone to make cash withdrawals no matter how bad their cell phone connection.
Looking forward, the company plans to expand far beyond ATMs. Think gas stations where you can pay by scanning a code at the pump with your phone. Some restaurants are even piloting a service where they put a code on diners' bills that customers can scan in order to pay by phone and leave a tip.
"The phone is becoming a security blanket," said Monahan. "The more you can do with it, the better."