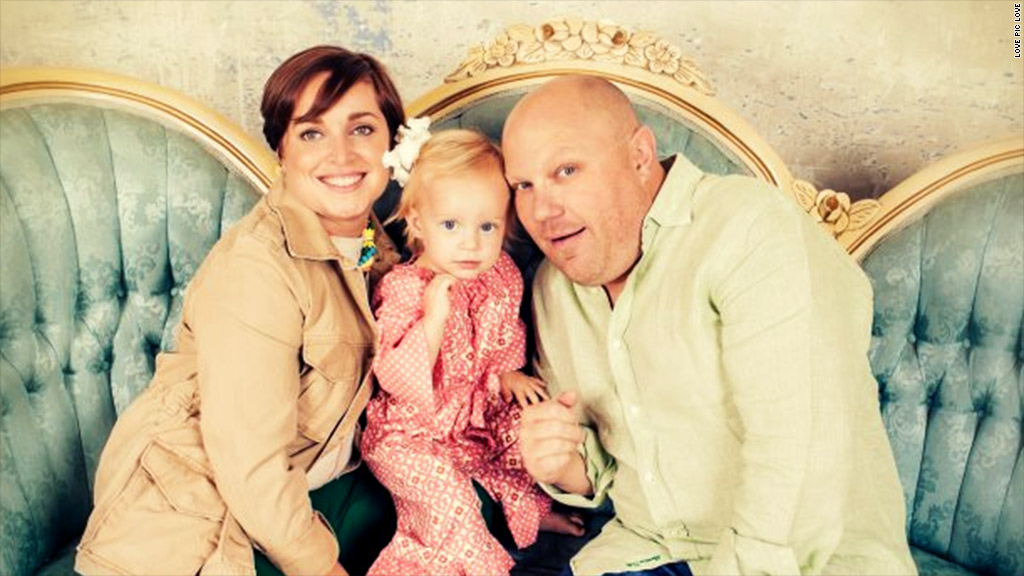 Bolstered by the housing recovery, a growing number of homeowners are going it alone when selling their homes hoping to save thousands of dollars in commissions.
The hot housing market in Cambridge, Mass., gave Jon LaRosa the confidence to sell his condo on his own. So in late May, the 34-year-old freelance IT worker listed it for $429,000 on ForSaleByOwner.com and scheduled an open house for the weekend.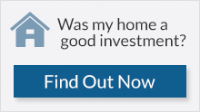 "I figured that even if I sold it for $5,000 less... I was still making out well," he said.
In the next week or so, more than 100 people came to see the place. LaRosa received 7 offers and sold for $450,000, closing the deal by mid-July.
Not only did LaRosa get much more than he asked for, but he only had to pay a 2% commission -- of $9,000 -- to the buyer's agent. That's instead of the roughly $22,500 in commissions he would have had to pay if he had a broker.
Related: Selling your home? What you need to know
Broker commissions typically range from about 5% to 6% of the sale price, or about $10,000 to $12,000 on an average sale of $200,000.
Usually, about half the commission goes to the listing (or seller's) agent and the brokerage they work for. These agents get paid to put the home on the Multiple Listing Service so agents who represent buyers see the home and bite. They also host open houses and help in negotiations. The other half of the commission goes to the buyer's agent and their brokerage.
"I think the pay structure is out of whack," said LaRosa. "I don't think agents put in $22,500 worth of work."
A growing number of homeowners agree. They have turned to sites like Zillow and ForSaleByOwner to help them navigate the process on their own. Such sites offer up information on things like comparable sales and neighborhood data, enabling sellers to price and market their homes better. Sellers can also post photos and descriptions online, reaching exponentially more house hunters than they would have in the past.
"Zillow has opened up the market, becoming the consumer multiple listing service," said Donald Van Dyne, who developed iGOfsbo, a website that connects sellers with buyers and their agents.
ForSaleByOwner's site has seen listings spike 14% in the past year, according to general manager Eddie Tyner.
Part of that increase has to do with the housing recovery. "Historically, for sale by owner [deals] ebb and flow with the economy," said Van Dyne. "People use it when there's a hot market, when it's easier to sell their homes."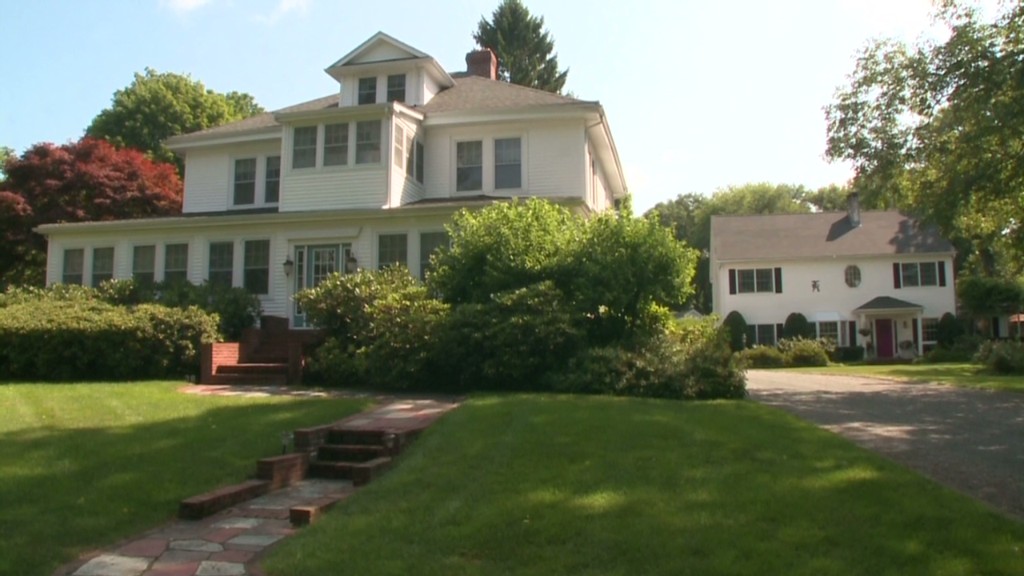 In early July, Katelyn Stanley listed her Indianapolis home on Craigslist and Zillow for $149,900. Within days, she had shown it to three prospective buyers and by July 20, she had accepted an offer for the full asking price.
Sellers say they also go it alone because they want more control of the deal. Tara and Brent Anderson didn't want to rush the sale of their three-bedroom Dallas home, which they listed for $500,000.
Related: Top 10 markets to buy rental properties
"Real estate agents are willing to take a lower price to make a quick sale, but that would cost me a lot of money," said Tara.
A study by Stanford University economists Douglas Bernheim and Jonathan Meer supports the Andersons' concern. They found that homes on campus using real estate brokers sold for 5.9% to 7.7% less than homes sold without brokers. The National Association of Realtors, however, maintains that homes sold using agents usually fetch much higher prices.
The Andersons admit that they had to dole out some extra cash in order to get the listing in front of buyers: they paid a $750 fee to ForSaleByOwner.com to put their property on the Multiple Listing Service so more buyer's agents would see it.
And while they didn't want to rush the deal, they still managed to sell the house in a week, saving a little more than $14,000 in commissions.
"We have no experience selling but we felt it just makes common sense," said Tara. "We could give the money away, or pocket it."