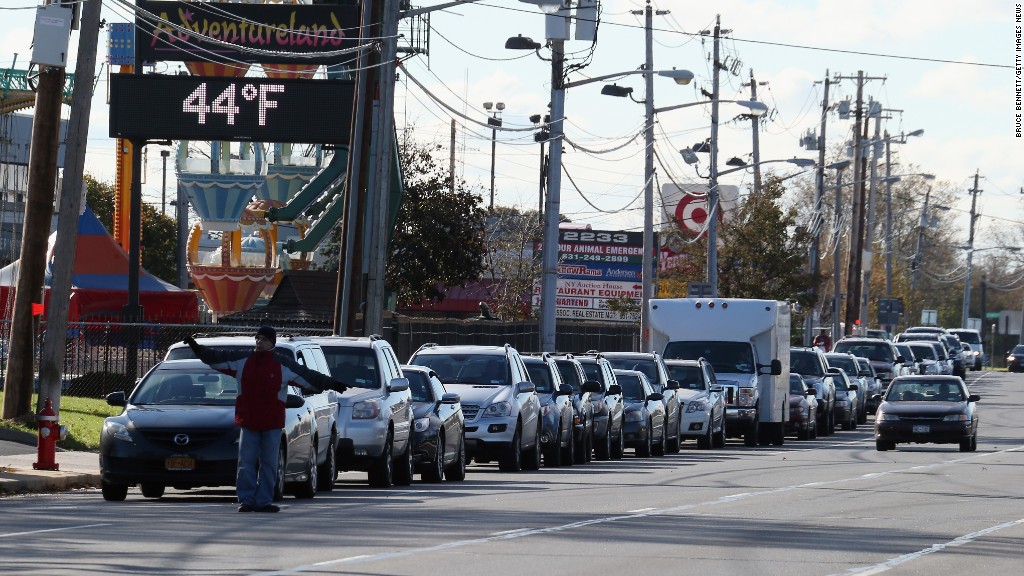 New York will store 3 million gallons of fuel in an emergency reserve to prevent outages like those during Superstorm Sandy one year ago.
Gov. Andrew Cuomo on Saturday announced the state would create a Strategic Gasoline Reserve -- a $10 million pilot program that includes tanks for the fuel on Long Island. Should outages occur in an emergency elsewhere, the gas could be delivered, he said.
It's being called the first such state-based fuel reserve in the nation.
Lines outside of gas stations stretched for miles in the tri-state area after the fatal late-October storm slammed the East Coast and left millions without power. Portions of New York and New Jersey rationed gas as people mobbed stations seeking fuel for vehicles and generators. Emergency responders also found themselves without enough fuel.
Related: Ravaged by Sandy but back in business
Four days after the storm hit, AAA estimated between 60% and 65% of gas stations in the region were not operational.
Many stations were left without power to pump the gas from underground tanks. Others ran out of fuel, and some resupply efforts were hindered by traffic jams. In June, Cuomo announced $17 million to help more gas stations install the emergency generators.
His office said in a similar emergency, "gasoline from the reserve will be released to meet fuel needs while the industry recovers from a disruption in routine operations."
A contract with Northville Industries, the private company slated to store the fuel, needs to be finalized, the governor's office said.