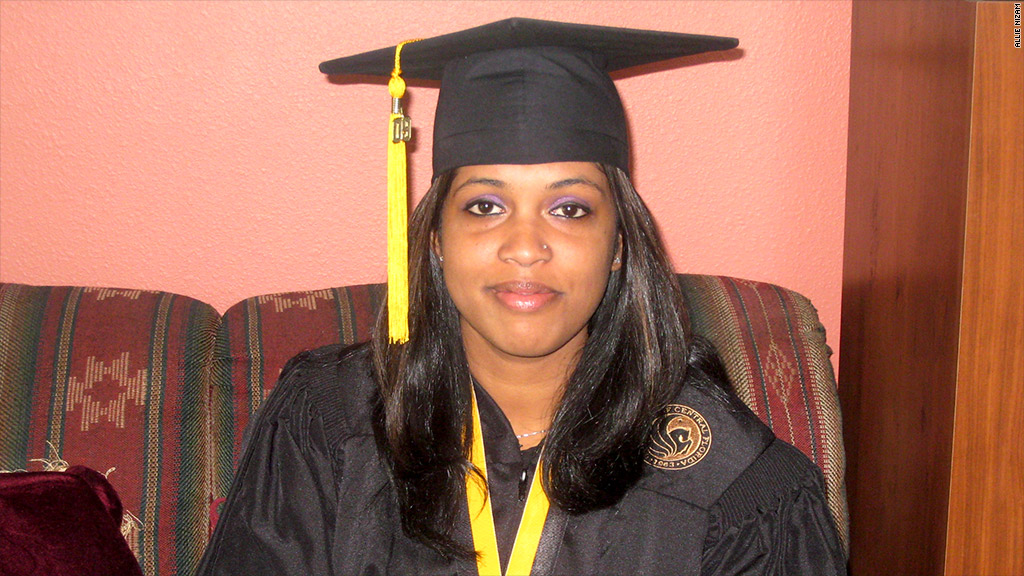 While millions of Americans are drowning in student loan debt, some students are actually graduating with thousands of extra dollars to burn -- thanks to scholarships and aid that exceeded their college costs.
Take Briana McGeough, who graduated from Brown University in May 2012 with an extra $16,000.
The $50,900 that McGeough received in financial aid already covered her annual tuition of $42,000, as well as all of her housing costs. She then received two scholarships: A community service scholarship from Toyota for $2,500 a year, and $1,500 a year from the Eychaner Foundation for demonstrating leadership in the lesbian, gay, bisexual, transgender and queer community.
Thanks to all this help, she was left with a surplus of $4,000 per year in scholarships alone -- or a total of $16,000 over her four years at Brown. Since the scholarship money was sent directly to the university, she filed for a reimbursement from the school and received checks each semester with the leftover amounts.
Related: 10 most expensive colleges
When she was in high school, McGeough had applied for more than 30 scholarships, with the hope of qualifying for at least one. So she was surprised when she found out her entire education would be covered -- with money left over.
"My goal was to just cover tuition, because Brown's tuition is more than my family makes in a given year," she said.
The extra money will go toward application fees for graduate school, where she hopes to get a Master's degree in Social Work. For now, she is using that cushion as an emergency fund, since she is currently getting paid just $12,000 a year working for a nonprofit in Providence.
Mark Kantrowitz, senior vice president and publisher of Edvisors Network, an educational resource for students, was also among the elite pool of graduates who left school with more money than he started with. Less than 0.3% of undergraduates are able to cover the full cost of attendance with money from scholarships and grants, he said, and an even smaller percentage of people get enough to exceed their college costs.
Related: Colleges with the highest paid graduates
One reason it's so difficult is because most scholarship payments are sent directly to the school and are only allowed to be put toward tuition and fees. In most cases, the student doesn't get to keep any leftover money for personal use, though some colleges do issue refunds, said Kantrowitz.
In any case, it never hurts to try to get as much scholarship money as you possibly can -- just be aware that scholarships may be taken into consideration when a college determines your financial aid package. Websites like Fastweb.com and StudentScholarshipSearch.com (which is run by Kantrowitz's company, Edvisors) are two places to start looking for awards. Depending on the scholarships you apply for and your qualifications, you may just hit the jackpot.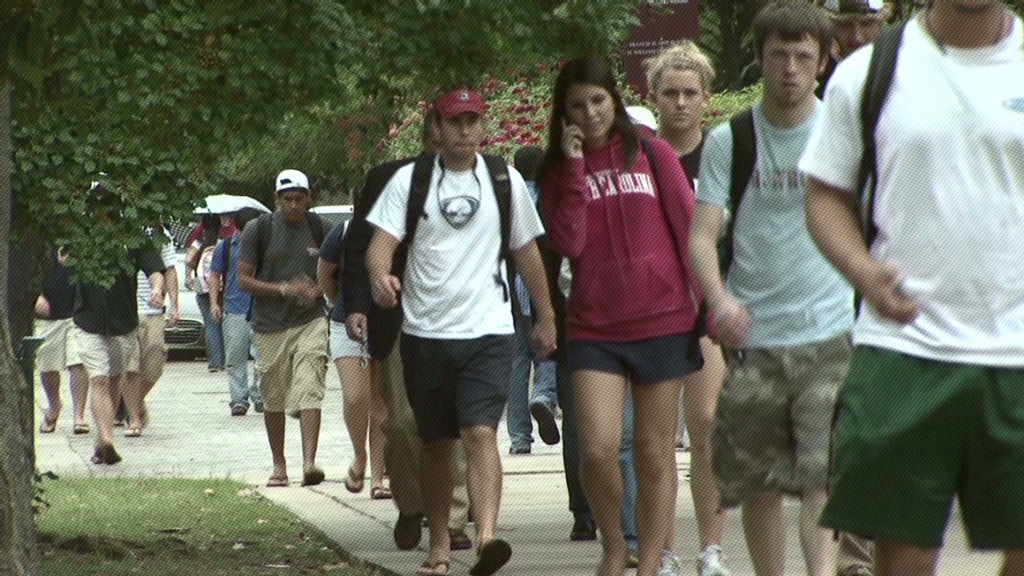 Allie Nizam, who graduated from University of Central Florida in 2009, was able to pocket more than $10,000 when she graduated college. She received the Florida State Bright Futures Scholarship, which covered all $4,000 in annual tuition and fees and gave her $300 per semester for textbooks. On top of that, she received a merit scholarship from the university, which gave her $2,400 per year. Finally, she got a one-time scholarship of $500 for being accepted into the honors program.
In total, she received $28,500 worth of scholarships over four years.
With the added help of a part-time job, she was able to cover all of her day-to-day expenses. The $10,000 she saved came in handy a couple of years ago, when her car started failing and she decided to replace it. The down payment for a new car was about $8,000, and she invested the remaining $2,000 in stocks.
Related: Nab more cash for college
Gianna Reese attended the University of Oklahoma, where annual tuition ranged from about $8,000 to $11,000 over the four years she was there. The energy management program she enrolled in helped her apply for various energy industry scholarships -- including one from the Oklahoma Energy Resource Board for $3,000 one year and $5,000 another. Overall, Reese received seven scholarships amounting to more than $13,000 per year.
The scholarships were paid directly to the school and she was sent a check with the extra money each semester. She spent most of it on rent for her off-campus apartment but still managed to graduate in May with a cushion of about $750 -- which she used for living expenses during the internship she landed.
Now that internship has turned into a full-time job, and she is completely debt-free.
"It was quite the blessing," Reese said. "My parents were definitely happy."