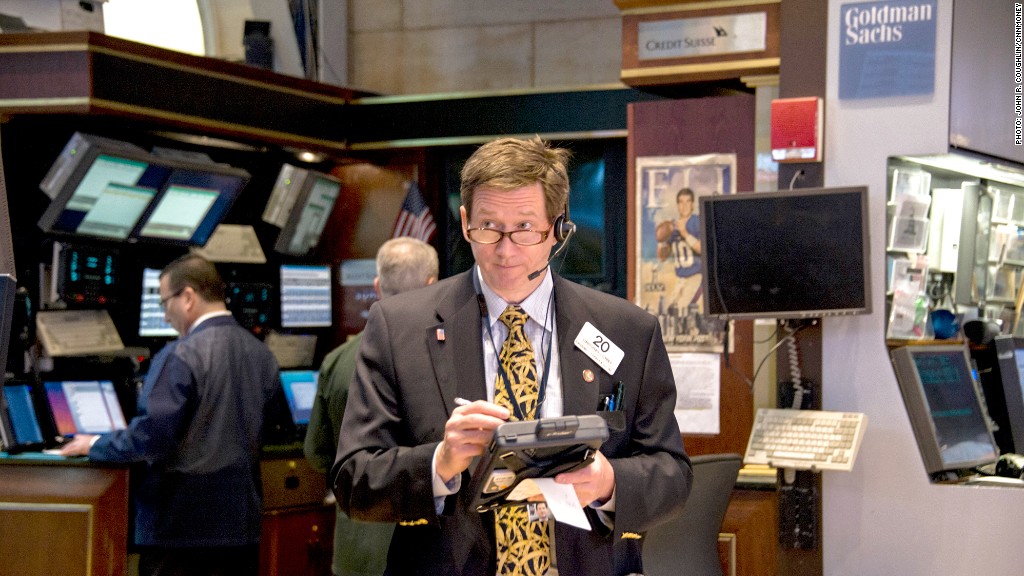 U.S. investors and traders are eagerly anticipating
Twitter's

(TWTR) debut on the New York Stock Exchange Thursday morning. Twitter priced its initial public offering at $26 a share late Wednesday, raising $1.8 billion.

U.S. stock futures were slightly higher ahead of the opening bell.

The government will release its first estimate of U.S. third quarter GDP at 8:30 a.m. ET, as well as its weekly report on initial jobless claims.

In Europe, it's all about the European Central Bank. The ECB said it cut a key interest rate to 0.25%, a sign of how fragile the European economic recovery is. European stock markets made modest gains at midday, keeping them near five-year highs.

Related: Fear & Greed Index, back to extreme greed

J.C. Penney (JCP) shares rose in premarket trading after it announced a quarterly increase in same-store sales.

Walt Disney (DIS), Groupon (GRPN) and Priceline.com (PCLN) are set to report quarterly results after the market close.

Whole Foods (WFM)shares sank more than 9% in premarket trading after a downward revision of its 2014 earnings and sales forecasts.

Qualcomm (QCOM) shares fell 4% before the open, after posting quarterly earnings that fell short of expectations.

U.S. stocks finished mostly higher Wednesday, with the Dow Jones industrial average hitting another all-time high.

Related: Wealthy investors sitting on a pile of cash

Some market participants are expressing concerns that stocks have become overly inflated, with investors bidding shares higher as the Federal Reserve continues pumping money into the financial system

"The list of smart and influential investors raising doubts about the health of the market increases almost as quickly as the stock market itself," said Mike O'Rourke, chief market strategist at JonesTrading.

Asian markets ended with modest declines.