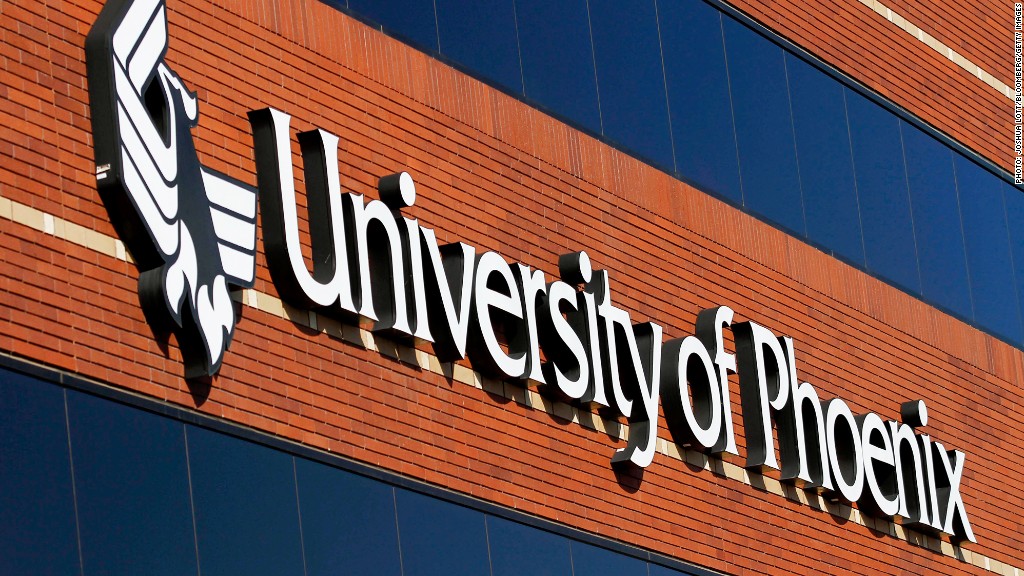 Once the hottest things in higher education, private, for-profit colleges and universities have suddenly found themselves on the business equivalent of academic probation.
For decades, the for-profits -- which range from beauty colleges and truck driving schools to industry behemoths like the University of Phoenix -- enjoyed booming enrollment and annual profits that climbed into the billions.
But after years of criticism over purportedly fraudulent claims, high costs, and shady recruiting practices, for-profits have seen deep declines in student numbers and have been forced to slash tuition.
At the Apollo Group (APOL), the parent of the University of Phoenix, enrollment has plunged 18% since last year, leading to a 36% decline in operating income. And Strayer Education (STRA) recently announced that it will close 20 campuses and cut its tuition after a 17% drop in enrollment since last year.
Across-the-board, for-profits have lowered their prices by an average of 15% between 2006 and 2012, according to Education Sector, an independent think tank.
The schools say they are simply reacting to the law of supply and demand. But these cuts are coming at a time when for-profit schools are facing tougher state and federal regulation aimed at curbing unscrupulous recruiting practices and other reported problems.
In August, New York Attorney General Eric Schneiderman announced a $10.25 million settlement with Illinois-based Career Education Corp., which was accused of inflating job-placement rates to attract students to its seven New York campuses.
Related: Colleges with the highest paid grads
That same month, New York sued Donald Trump and his Trump University for allegedly misleading students into believing they were attending a real university when, in fact, the school was unlicensed. The company, which has renamed itself the Trump Entrepreneur Institute, says the charges are politically motivated, and has offered testimonials from students praising the program. The case is awaiting trial in the New York Supreme Court in Manhattan.
California has also tightened its grip on the state's 1,900 for-profit and vocational schools. The state's attorney general has sued Corinthian Colleges (COCO) and its subsidiaries — Everest, Heald, and WyoTech colleges — for, among other things, allegedly defrauding students with deceptive advertising that misrepresented job-placement rates.
A new Federal Communications Commission rule now prevents private, for-profit universities from making unsolicited marketing robocalls. And the Securities and Exchange Commission is investigating student recruitment and other matters at both Corinthian and Education Management Corp (EDMC)., which operates the Art Institutes and Argosy University, the two companies have disclosed.
All of this bad publicity and increased criticism has hurt enrollment, industry leaders concede.
Related: Community college grads out-earn bachelor's degree holders
"I don't think there's any question the constant attacks on our sector have had negative effects on our schools," said Steve Gunderson, a former Republican congressman who is now president and CEO of the Association of Private Sector Colleges and Universities.
Yet, Gunderson maintains that schools are cutting their prices purely as a responsible reaction to the country's economic realities. "[The sector] grew too far, too fast," he said. "It's going back to what the market can support."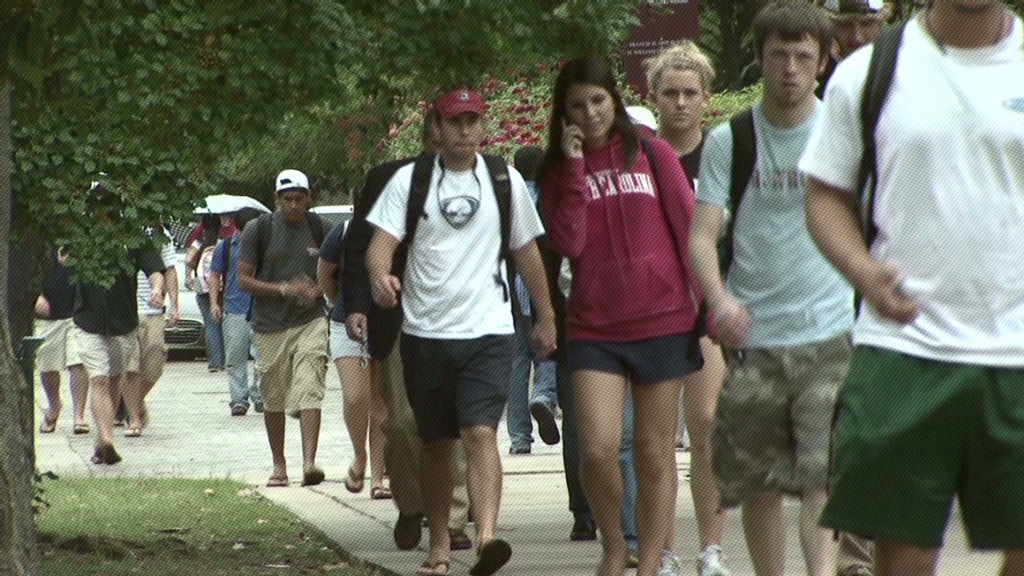 More problems may lie ahead, however. A new report from the bond-rating agency Moody's said for-profit universities are particularly vulnerable to changes in federal financial aid, from which they get 80% of their revenue.
And the financial issues seem to be taking a toll on these schools. American Career Institute shut down suddenly in January, stranding more than 2,200 students. Academic Enterprises, shut down some of its campuses around the same time, leaving 650 students struggling to transfer.
The University of Phoenix, which enrolls about 300,000 students online and at more than 100 campuses, froze tuition last year for new and returning students. Around the same time, the system closed about half its campuses. Now it's planning to lay off 500 non-faculty employees, on top of the 800 it already let go.
Related: Starbucks, Wal-Mart offer classes for college credit
While the prospects for the for-profits seem bleak, they could still come roaring back, said Henry Levin, a professor at the Teachers College at Columbia University and director of the National Center for the Study of Privatization in Education.
The need to satisfy investors makes for a powerful incentive to innovate, he said.
"We're in an age where the privatization of education is in a struggle with the public sector," Levin said, noting that for-profit colleges and their lobbyists have repeatedly thwarted federal regulators' efforts to more tightly regulate them.
Even in the midst of all of these setbacks, "I think privatization has the upper hand," he said.